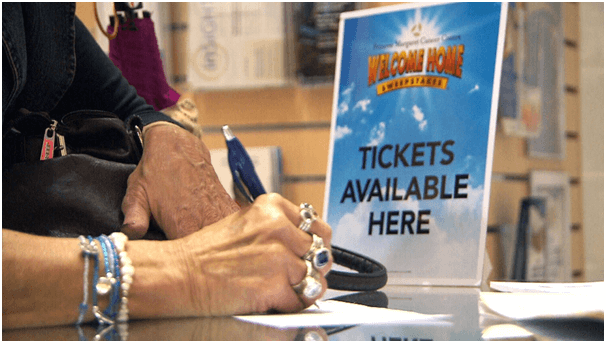 Canadian charity Lotteries are now up online for sale. Their lottery tickets can be had now online. As you know Canadian charity lotteries account for a significant portion of charitable revenues in Canada, but the charities due to certain laws were not allowed to sell their tickets only via internet. The proposal to have them online was presented in 2014 by the former government's Minister of State (Finance) Kevin Sorenson and National Revenue Minister Kerry-Lynne D. Findlay. They announced that in order to allow charities to modernize their lottery systems and to reduce administrative costs associated with charitable lotteries, the Economic Action Plan 2014 would amend the Criminal Code to allow charities to sell their lottery tickets online. They presented their bill to Parliament. In requesting the change they stated "Each year, charities in Canada raise hundreds of millions of dollars to support worthy causes through lottery sales. The bill passed and is now in effect, though details differ from province to province, depending on the regulations of each province's Lotteries and Gambling Corporation
 As before the registered the charities that offered lotteries as their part of fundraising programs were having their sales manually or used to send lottery tickets by postal mail.  But now charities too have their online presence for lotteries sale.
The use of new technologies will allow charities to use modern e-commerce methods for the purchasing, processing and issuing of lottery tickets and issuing of receipts to donors and allowing the use of new technologies could save millions of dollars each year in administrative costs for all Canadian charities that run lotteries. Like t he Heart and Stroke Foundation has identified significant savings in annual administrative costs related to the use of computers in its lottery alone. Charities will now be able to use these savings to support their important work.
Many of Canada's biggest charities raise funds through charitable lotteries which are open to charitable, not-for-profit organizations that work to relieve poverty, promote education, promote religion or work on other charitable purposes that are beneficial to the community.
Charitable Lottery Licenses
The National Alcohol and Gaming Commission (AGCO) works in conjunction with local communities to issue charitable lottery licenses and to enforce terms and conditions of the license. There is a Lottery Licensing Policy Manual which is supplied by the AGCO to municipal licensing officers to help them make decisions on eligibility for a lottery license, including the acceptable use of lottery proceeds. Fees for the licenses involve a percentage of the prize values. There are four types of lottery programs for which a license may be issued
Bazaars
Bingo events
Raffles
Break Open Tickets
Canadian charity lotteries which are now online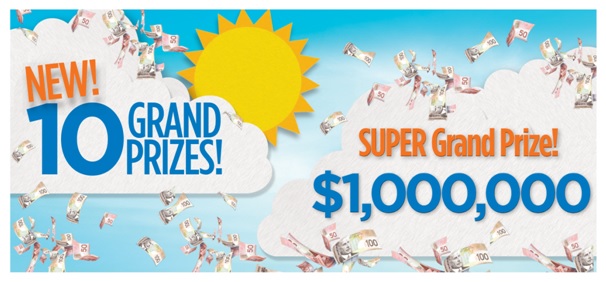 The Canadian Cancer Society Daffodil Daily Lottery has been funding Cancer research in Canada since the 1940s. The lottery brings in millions of dollars every year which is dedicated to cancer research. Some of the online services that the CCS Lottery website provides include the ability to buy tickets online and the ability to check tickets online. Alcohol and Gaming Commission of Ontario rules, which apply to charitable lotteries , enable individuals to order online tickets in which the total prize pool exceeds one million dollars. This applies to the Daffodil Daily Lottery. 
The CCS's Wheels of Hope 50/50 Raffle tickets may also be ordered online because, although the specific prize pool doesn't reach $1 million, the Wheels of Hope 50/50 raffle is considered to be an 'add-on' raffle and thus, operates under the $1 million rule. Tickets for the Cash for Kids Calendar Lottery, in which the pool does not reach $1 million, may not be ordered online. As with other OLG products, the you need to be physically present in Ontario when you buy the ticket in order to win the prize, even if you purchase the ticket online.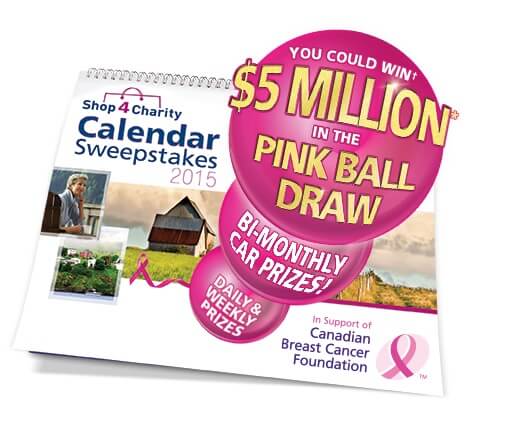 Shop for Charity is a new lottery sweepstakes that supports the Canadian Breast Cancer Foundation, providing money for research. The condition of this lottery is creative – Vancouver residents who purchase a bouquet of roses will receive one entry to the charity draw in which they can win a vacation package to their choice of destinations. Plus the person who enters the lottery gets to send his or her sweetheart a bouquet of roses.
You can place your orders now online, or by phone or by mail. The order for the roses  be it red or white is taken, a card is inserted into the bouquet and a requested delivery date is set. Together with the roses, the recipient will receive a Sweepstakes Draw Code. When the draw occurs, several lucky winners will win a trip worth up to $10,000, and the Canadian Breast Cancer Foundation will have several million dollars to add to breast cancer research.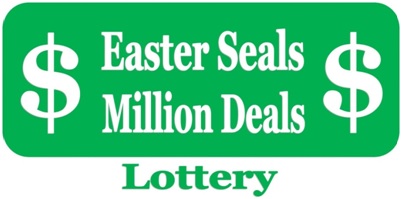 The Easter Seals and the Society of Manitobans with Disabilities runs an effective annual lottery in which the proceeds go to helping people in Manitoba with disabilities. These disabilities include people suffering from pain, problems with mobility and agility, challenges with hearing, seeing, learning, speech or memory, people who struggle with developmental or learning disabilities and people with chronic health problems.
There is a total of 12 draws plus the 50/50 BONUS draw for hundreds of thousands of dollars in prize money and give-aways. Ticket purchases may not be facilitated online but it's possible to print out the ticket order via an online form and then fax it or mail it to the SMD office. As with other lottery product wins in Canada, winners are required to allow the lottery organizers to publish their name, prize won and date of draw.
Now going online these charity lotteries not only offer opportunities to win an assortment of fantastic prizes but have good revenue to support a good cause. What makes these lotteries unique is that as people win prizes they  make a significant difference in their lives, they are in turn, making a difference in the lives of thousands of people who are needy physically and emotionally. Helping the community is a great cause that can be seen in all these lotteries.