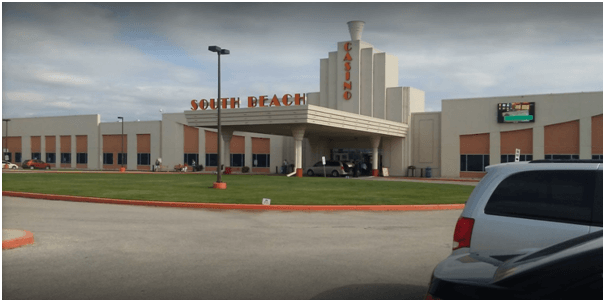 There is lots of Cash Bonanza going on at South Beach Casino Canada to celebrate the Luck Of The Irish On St. Patrick's Day!
South Beach Casino Canada is a Manitoba star attraction destination 30 minutes North of Winnipeg on Highway 59!  Located on the Brokenhead Ojibway Nation Reserve, South Beach Casino & Resort opened its doors on May 28, 2005 and is owned by Black River, Bloodvein, Brokenhead, Hollow Water, Little Grand Rapids, Pauingassi, and Poplar River First Nations.
Spread across the 40,000+ square foot, the casino offers 600 slot machines, Blackjack tables and other exciting table games to choose from. The entire Resort is fashioned in an Art-deco design and tropical atmosphere. The hotel has 10 Grand suites, 5 Junior suites, 8 Luxury guest rooms and 70 deluxe guestroom accommodations. The tropical pool with cascading waterfall is a hot spot for intimate events and functions.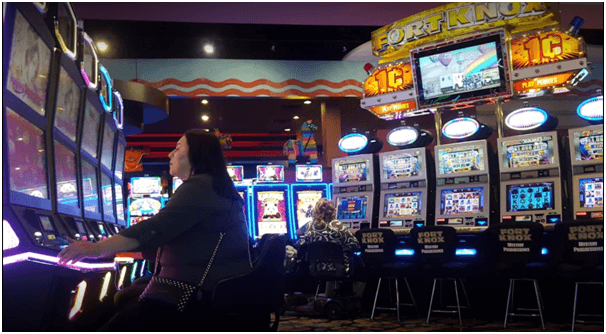 The casino's Mango's Restaurant offers an buffet extravaganza everyday, Surf & Turf on Thursday nights, Certified Angus Beef Prime Rib Buffets on Friday and Saturday nights. The Blue Dolphin Lounge features free live entertainment every Friday and Saturday night.
The casino is opened from Mondays to Thursdays: 10am-3am 24 Hours and on Fri 10am-Mon 3am.
Celebrate St Patrick's Day with $3500 in Cash & Prizes to win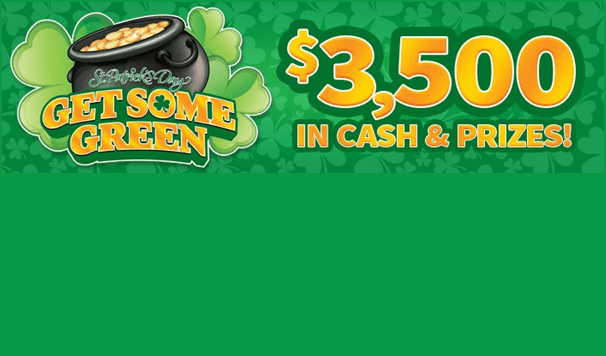 $3500 in Cash & Prizes to win  where draws will be held on Sunday, March 17, 2019. Everyone who is actively playing a slot machine in the casino is eligible to win and  get Some Green cash draws starting at 4pm. There will be multiple draws so don't miss your chance to win some green! The first 100 members to visit the Ocean Club at 1pm while wearing green will also receive $10 in free slot play! To take part you must be an Ocean Club member with valid photo ID and must be actively playing slots during times of draws.
What is Ocean Club Member and how to become one?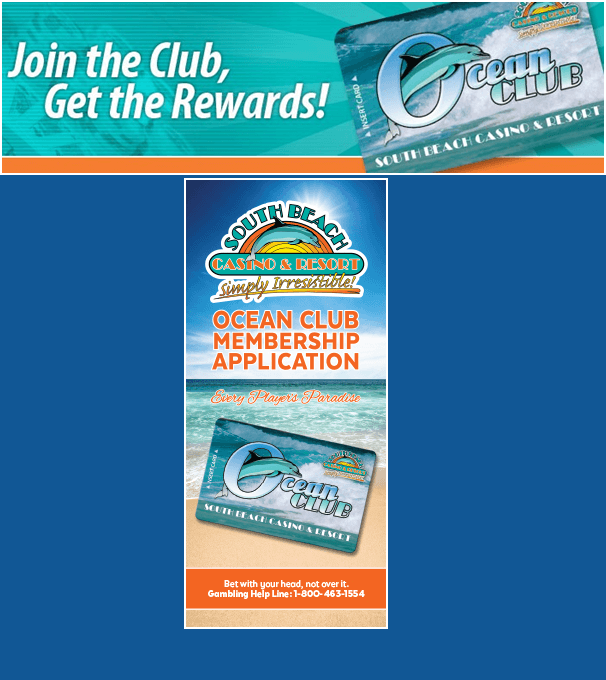 Simply visit the Ocean Club and get your free Ocean Club Card instantly. Play any slot machine or present your card at your favorite table game located throughout the casino and you'll receive Ocean Club player points. You can easily redeem your points for cash and complimentary services. As a member you'll also be eligible for free special events and exclusive promotions throughout the year.
As an Ocean Club member you can earn either Beach Bucks while playing slot machines or Comp Dollars while playing Table Games. For every 400 points collected on a slot machine you will earn $1 in Beach Bucks. Comp Dollars are earned differently depending on which Table Game you are playing. Feel free to check your Beach Bucks or Comp Dollar balance at the Ocean Club.
Only Beach Bucks may be redeemed for cash at Cashiers Cage. Beach Bucks earned from Slot play and Comp Dollars earned from Table Games play may be redeemed at casino's by following outlets:
  Mango's Restaurant
 Blue Dolphin Lounge
 Coral Reef Gift Shop
 South Beach Cafe
South Beach Casino & Resort accommodations.
To become a member Click Here to download the Ocean Club Membership Application! Simply visit the Ocean Club and present a valid government photo I.D. to receive your free Ocean Club Membership card. Now Insert the card into any slot machine or present to your Tables Games dealer at any Table Game and you will immediately begin to earn Ocean Club member player points.
Food and Drink Specials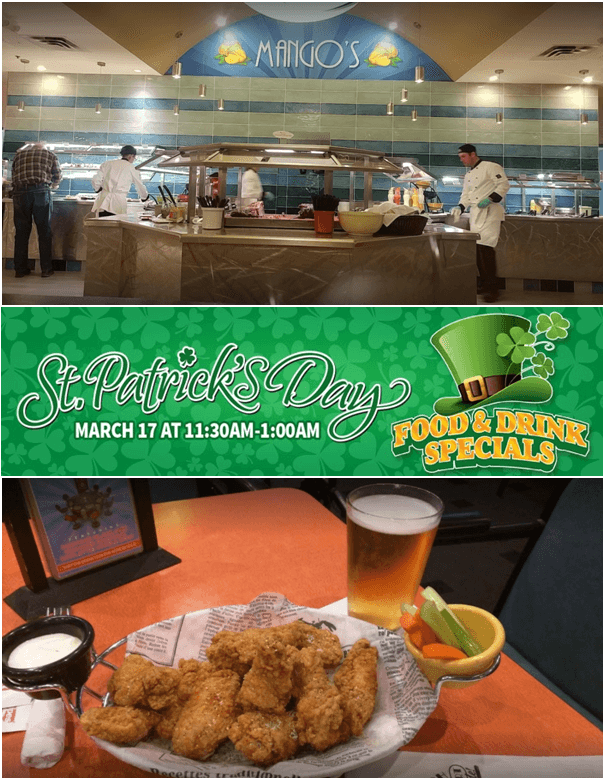 Grab their Lounge specials for some fine dine and wine on Sunday, March 17, 2019 In The Blue Dolphin Lounge! 11:30am-1:00am. On St. Patrick's Day you can enjoy celebrating with delicious Irish food specials and tasty Irish drink specials all day.
Get Corned Beef Stew on Sunday March 17, 2019 between 11:30AM TO 1:00AM at Blue Dolphon Lounge and enjoy Leek, potato, carrots and celery. Served with grainy mustard for $9.99 Taxes extra. Relish Fish And Chips same day between 11:30AM TO 1:00AM at Blue Dolphin Lounge with Battered Haddock with pub style fries. Served with lemon and tartar sauce for $9.99Taxes extra.
For Drinks Join Blue Dolphin Lounge on Sunday March 17, 2019 / 11:30AM TO 1:00AM  to sip Guinness Beer – $5.50 which is an Irish dry stout that originated in the brewery of Arthur Guinness at St. James's Gate, Dublin, Ireland, in 1759. Or have Jameson, Ginger & Lime Spirit – $5.75 which is Jameson Irish whisky, ginger ale and lime. Drink Fuzzy Leprechaun Cocktail – $5.2 which is Peach Schnapps, Bols Blue, Vodka, orange and pineapple juice. With Shamrock Shaker Martini – $7.00 have Kahlua, Amaretto and milk, or get the Luck of the Irish Shot – $5.00 made of Irish Cream, Crème de Cocoa, Cream de Menthe and whipping cream.
Now join the casino St Patricks Day and may Luck be on your side.