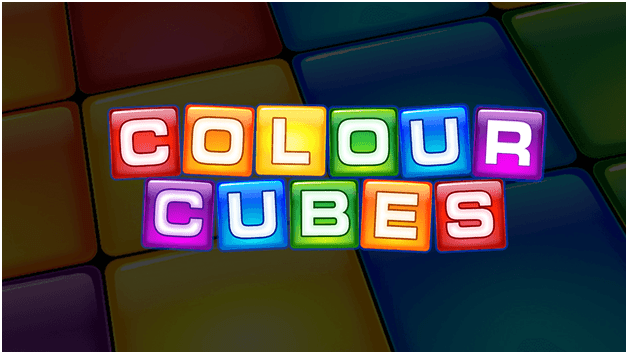 Colour Cubes is an Instant Game in Canada to play online at PlayOLG Canada. In this Instant game colour cubes  match and collect cubes of the same colour to complete rows in the prize table. Then watch as the collected cubes explode, creating an avalanche of new cubes. As you help pinpoint cubes, watch for the Star which awards an instant cash prize, or the amazing Bomb which blows a hole in the board, collecting all cubes around it for a chance at even bigger wins!
The RTP of the game is 85%.
How to Play Colour Cubes Instant Game In Canada?
To Play Colour Cubes Instant Game in Canada you need to first open your account at OLG Canadian lottery site.
You can do this on your mobile or PC or Laptop
Simply visit https://www.olg.ca/en/account/registration.html#/pre-registration and fill in your details to open your account online.
Also you can Download the new OLG App for Android from the Google Play Store or Download the new OLG App for iOS from the App Store, and start playing your favourite games!
Once your account is opened you need to make a deposit in real cash in Canadian dollars to play the games in real time. You can deposit with Visa Debit, Visa Credit, MasterCard, Debit MasterCard as well as INTERAC  Online payment. Certain credit cards backed by U.S. financial institutions, as well as retail store-branded credit cards, do not accept online gambling transactions. If your deposit is rejected, you can  try a credit card issued by a major Canadian bank or contact your card issuer to find out if they restrict deposits to OLG.ca.
Now go to games lobby and Click on Instant Games.
There you will find Colour Cubes Instant game. Click on it to play.
After a ticket is purchased, the game displays a prize table, a game board, and a GO button.
The minimum bet or ticket to the game is $0.50 and maximum bet is $10
You can press the left arrow (–) to decrease the ticket cost. Or press the right arrow (+) to increase the ticket cost.
Also, press BUY to deduct the ticket cost from the balance and play the game.
If you press AUTO REVEAL to automatically play the game to completion then that's your choice. Game play continues until all selections have been made. To return to manual play mode, press STOP.
Now in the game you have to Collect the specified number of like-coloured cubes to win the prize associated with that colour. Pinpoint a star to collect an instant cash prize.
Press GO to set the selector beams in motion. When they stop, the pinpoint cube at the intersection of the beams is pinpointed. If the pinpointed cube is a coloured cube, that cube and all horizontally and vertically adjacent cubes of the same colour are collected and removed from the board. When cleared, other cubes fall in from above to fill the empty spaces.
If the pinpointed cube has a star on it, the cube is removed from the board and an instant win prize is awarded.
If the pinpointed cube has a bomb on it, all cubes adjacent to the bomb are collected and removed from the board, regardless of their colour.
If a star is adjacent to a bomb when the bomb is targeted, the instant win prize attached to the star is awarded.
After nine turns are completed, the game ends. A closing message appears, indicating the game's outcome.
Points to remember
You need to note that any misuse or malfunction voids all pays and plays.
Star instant win prizes are independent of colour cube prizes and are added to the total amount paid.
Player choices made during gameplay do not affect the game's outcome. Previous game results have no bearing on future outcomes.
Prizes in the paytable are the exact prizes awarded per ticket cost and are not multiplied in proportion to the ticket cost.
Prize values are shown in CAD.
The Controls Bar on the bottom of the game screen displays the current balance in the chosen currency, the amount paid if a win occurs, and the amount bet on the last/current proposition.
In the event of a disconnection, an interrupted game may be resumed immediately by starting the game again. Play will resume at the same state as before the disconnect but visual details may be reset. This does not affect the game outcome.
The results of a completed game (where the display of visual result was interrupted) will not be re-displayed within the game but may be reviewed in My History.
Any amount wagered on an unfinished game will remain paused until you resume and complete the game. Any awards earned on an unfinished game will not be credited until the interrupted game is completed. Unfinished games will be automatically completed after a certain elapsed period, after which any winnings from that game will be credited to your account.
As said above the result of a completed game may be viewed in My History immediately after closing the game window. Results of unfinished games are not displayed in My History.
How to make a withdrawal if you win?
If you win the game then obviously withdrawals from your OLG account are made through Electronic Funds Transfer and are deposited directly into your bank account within 3-5 business days. To process a withdrawal, you must first register your bank account. This is a one-time process, provided you do not change bank accounts.
To do this, you will need to know your bank institution, transit and account numbers and upload banking documents to OLG for verification. To make sure the process goes as smoothly as possible, carefully read the instructions, include the correct bank account information and provide the correct documents with all the required information included. Accepted documents are listed below.  Note they must include your Name, Address and bank account information:
Bank Statement – either downloaded, copied, or photographed and recent (within 2 months)
Void Cheque – this includes electronic void cheques, photos or copies of a void cheque
Cleared Cheque – this can be a copy or other electronic image and recent (within 2 months)
Verification typically takes less than 5 business days however it may be longer depending on the volume of requests.  If you have been waiting for more than seven (7) days, you can contact them.   When the account if verified, the ability to withdrawal funds is enabled.
After your account has been set up and verified, withdrawals are easy.  Simply select the amount of money you want to withdraw and follow the steps.  Remember that you are only permitted to have one successful withdrawal request per day.  Withdrawal requests are reviewed and approved daily.  Once approved, they are sent to the bank where the banking systems take over.  You should expect a withdrawal request to take 3 to 5 business days to reach your bank account.  If there is an issue with your withdrawal, the lotto team will contact you via email.
Also if they haven't already processed your transaction, you can cancel it and request a new one if you choose.
You can check the status or cancel the transaction in the Banking section of 'My Transaction History'.  Withdrawals that can be cancelled with have the option displayed.
How to contact OLG Canada?
You can contact OLG Canada with many ways. Their Player Support representatives are available to help.
You can chat with them as live chat is available 24/7
Also you can call them at their toll-free and a Player Support representative will be happy to assist you!
For any online gaming inquiry call 1-855-978-7529. This available 8 AM to Midnight or for any other inquiries call 1-800-387-0098