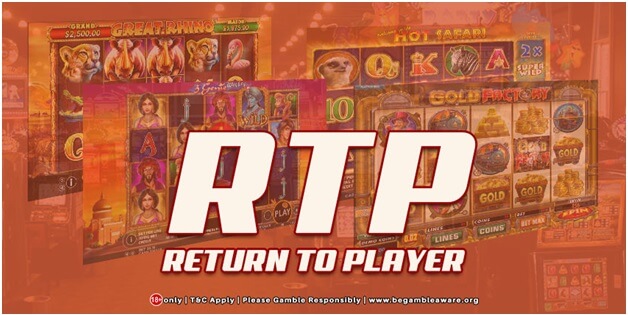 In our last post you found about the RNG or Random Number Generator in slot machines. Here you will understand the Return to Player  or RTP in slot games. Every slot machine be it free slots in Canada or real money slots in Canada, slot machines and all casino games come with an RTP.
The RTP refers to the payout percentage a player can expect from each slot machine and most other casino games. The RTP is a factor that decides how effective a slot game can be and can also help you come up with the right betting strategy and whether or not you should choose a particular slot.
When choosing the right casino game, be it slots or blackjack, there are many factors you should consider. In the matter of slots, players are always curious about the themes, the number of reels, and bonus features they can see in those slots. Apart from these, probably the most crucial element of slots and the majority of other casino games is, therefore, the RTP.
How RTP works in slots and games?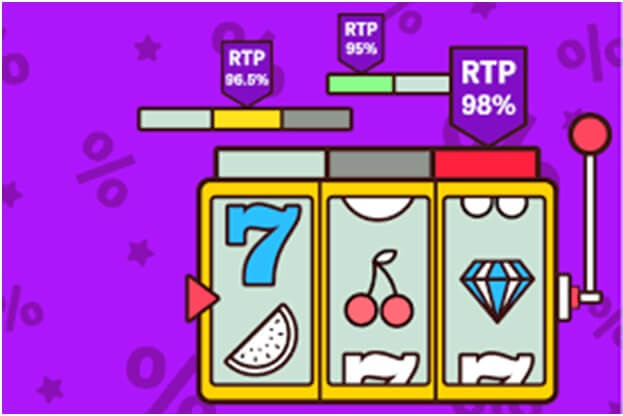 The Return to Player represents the measure of how much a casino game is expected to pay back to its players over some time. This chance of payouts is usually expressed in percentages and ratios, and it is a measurement of how probable it is for you to win a portion of that payout and hopefully land a jackpot in the meantime.
The value of RTP is almost always below 100% and the difference between the RTP percentage and a maximum of 100% is known as the house edge. The house edge is that mathematical leverage casinos rely on to make a profit.
The essential thing about RTP is that it does not represent short term likelihood of you winning, but it is rather viewed on a long term basis. It is a theoretical statistical calculation that is, in fact, an estimation of how often you can expect to win and how much of your wagers will return to you. This is why RTP shouldn't be taken literally.
Like, if you play a slot game that has 97% RTP, the house edge will be 3%. If you wager $1, you won't see 97¢ return on every spin, as this would make the game impossible to play against. In fact, it requires thousands of turns before the machine wins its 3¢ and you get 97% of your wagers back. This is why slots have paytables and Random Number Generator that give a structure to the slot game and a chance for players to win even on a short term basis. Of course, this structure makes sure that operators get their share of the pie over a more extended period and a large pool of players.
Payouts are not related to RTP
It is important for players to understand that payouts are not only related to the RTP, but it also has to do with the volatility of the slot. The volatility of a slot game refers to how often you can expect the slot to pay out and how big that payout will be. High volatility of slots implies more significant payouts that are few and far between, whereas slots with low volatility have smaller but more frequent payouts.  The slot machines that have RTP closer to 100% are often dubbed as loose slots, while the ones that have a low RTP are called tight slots.
Calculating RTP in slots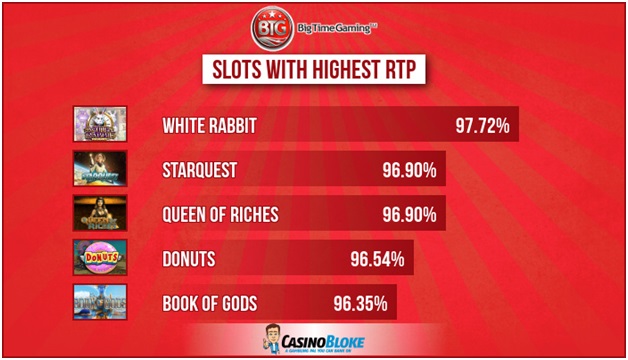 Generally,  slot machines have their RTP openly displayed as an incentive for players to keep playing the game. In case there isn't one, you can calculate it for your session using a  formula. The RTP value is calculated by dividing the total amount won by players with the total amount they wagered over that particular session.
RTP= ( total value returned to players) / ( total wager) Let's say that throughout the playing session you wagered $50 in total. Out of those wagers came a total of $25 in winnings. The RTP for that particular session is calculated by dividing 25 by 50, and the result is 50%RTP. The other scenario is where you end up with a win of $150, in which case the RTP for the session would be 300%.
To get an average RTP calculation, you need to take certain factors into further consideration, such as the number of average bets, the average payouts, bonuses and winning combos, to get the overall RTP value. This math is far more complicated than the one used to calculate the RTP of a single playing session.
Note that the average RTP from a game is viewed over millions of spins by thousands of players, and it is a value embedded and programmed in the slot itself. So, for you to get that $97 out of $100 wagered and under the 97% RTP, you will have had to complete a considerable number of spins.
As you know that slot games are powered by a Random Number Generator or RNG in short. The RNG is a system that ensures a random outcome of games and that the results are always arbitrary and fair. It is the RNG that ultimately decides whether you win or not, and not the RTP. The RTP is there to tell you how much you can expect to win back after playing some game for a significant period of time.
Variance and RTP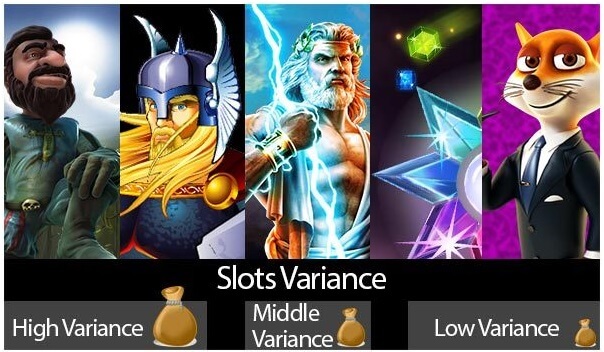 Punters should know the role of a slot's variance or volatility in RTP, and vice versa. The variation shows how frequent are the payouts in a slot game, and not the RTP, as many would have you believe. There are low and high-frequency slot games; with high-frequency slots you can expect high payouts every once in a while, whereas low-frequency slots pay more often but in smaller sums. The point is in the way these slots realize their RTPs. With more volatile slots, you can expect the realization of the RTP through big wins and bonus features, while the less volatile slots will replenish your bankroll and fulfill the RTP slowly.
Finally when playing slots or casino games at the online casino in Canada remember that slot and casino games with the higher RTP, the more likely your stakes will return as you play. As you understood in last post that  slots are governed by RNG, there will be both more wins in slots and losses playing slots and that is a guarantee. But you need to be patient and while playing your favourite slot before you can hope to win some.