Play Now casino is exclusive Canadian online casino that offers slots, poker, lotto games as well as live Keno for Canucks. You can play at this casino instantly without any download even on your cell phones. This casino came into existence in 2004 when BCLC thought that Canadian gamers are more interested in slots games, sports betting, table games; keno, bingo and lottery games. The British Columbia Lottery Corporation (BCLC) therefore created Play Now for British Columbia residents and soon expanded to other provinces in Canada giving players one hub of online destination to find all the games that any Canuck may wish to enjoy.
Licensed and operated this by BCLC Play Now is part of this same corporation which oversees BC Casinos and Lottery in your local retailers and offers online games for the Canadians to enjoy with any gaming device instantly.
Lottery Games at play now casino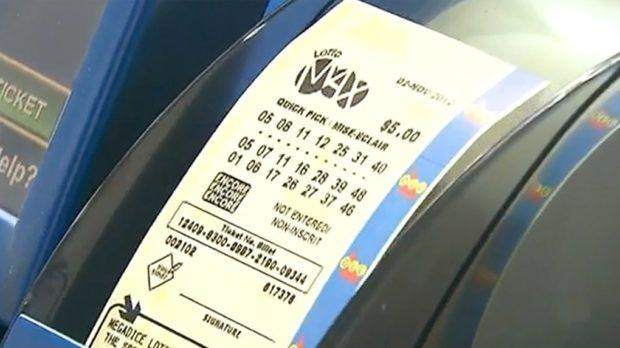 The most popular lottery game on offer at Playnow casino are Lotto Max, Lotto 6 49, BC 49, Daily Grand, Keno, Pacific poker holdem and more. Then you can find various other casino games that are in video gaming format like slots to play which are really fun.
To play the games first you need to register yourself at the casino by opening your casino account.
Then you need to buy lottery tickets to play Keno lottery game or make a deposit in real CAD to play Keno video games
Note that to register for PlayNow.com, the following is required:
You must be a BC resident
Must be 19+ years of age
Must have a valid Visa, Visa Debit, Mastercard or Mastercard Debit under your name and be the primary cardholder (this information is only used to validate your identity) and use of prepaid or corporate credit cards is not permitted
 How to make a deposit at Playnow Canada to play Lotteries?
When you join playnow to play lotteries you have to buy the ticket to play and for that you need to make a deposit. The minimum deposit amount is $5.There is also Weekly Deposit Limit which is the maximum amount that you wish to be able to transfer from your credit card or bank account into your PlayNow.com account during a seven day period.
Key facts about the Weekly Deposit Limit:
It is not an automatic transfer-in feature.
You can enter an amount in $1 increments up to the Account balance limit of $9999. (example: $11, $15, $507).
Within any seven day period, you will only be able to transfer in up to the total amount which you selected.
You can decrease your Weekly Deposit Limit at any time in your player profile.
Any increases to your Weekly Deposit Limit will not come into effect for approximately 24 hours. When your new transfer-in limit comes into effect, the 24-hour countdown messaging on your Edit Profile page will no longer appear and your new limit will be displayed on the page.
To play lottery at Play now, obviously you need to make a real money deposit in Canadian dollars. Playnow online casino gives the best payment options to Canadians. These are:
American Express
Master Card
Visa
Interac
Paypal
Webcash
Online bill
1. American Express
American Express is one of the world's largest card issuers, and remains a trusted method of payment at casinos online, providing quick and safe transactions with no additional fees. Players with Amex cards can enjoy playing with no fees from their card provider when making casino transactions. Click here to get American Express Card now.
2. Master Card
As one of the biggest payment methods out there, you'll find plenty of the top online casinos accepting MasterCard. Players trust MasterCard to offer secure, fast deposits and withdrawals on real money games, with impeccable cash out times. MasterCard is also like VISA and is used to deposit funds at online casinos. You can purchase your MasterCard from any of these financial institutions in Canada: Wells Fargo Financial Corporation Canada, Bridgewater Bank, JP Morgan Chase, Comerica Bank, Alberta Treasury Branches, TD Canada Trust, DirectCash Bank, HSBC Bank Canada, President's Choice Financial, Citibank Canada, National Bank of Canada, Bank of America, RBC Royal Bank, CIBC and many others.
Like VISA here also there are three cards that you can use to make a deposit at the online casino. You can use a prepaid card, debit or credit card. But unlike VISA, MasterCard does not allow players to withdraw their casino winnings.
Master Prepaid Card: In order to get a prepaid MasterCard, you have to visit either a merchant or a bank institution that issues them. Remember that each prepaid card has a limit and you can reload it as many times as you wish. Also check out as some of them have expiration dates. Again if you want to reload your card, you have to visit a merchant that provides such kind of services or directly go to the bank that has issued your MasterCard. Some kinds of prepaid cards allow direct deposit from your checking account. Also you need to keep track of the balance of your prepaid card as not all merchants offer you to see the remaining balance on the receipt you get when you do a transaction.
Master Credit Card: The majority of online casinos accept MasterCard credit cards as a method for depositing money. There are wide variety of cards intended to suit your needs and lifestyle. If you want to make a deposit to an online casino, you have to go to the cashier and select the MasterCard credit card option and fill in the required information. You will see details about the transaction in the next bank statement.
Master Debit Cards: Debit cards are a widely accepted payment method in Canada for online casinos. In order to deposit funds, you have to go to the cashier and select MasterCard Debit from the list of available payment options. Then, you have to determine the amount you would like to be deposited and the funds should be available in your account within a few minutes. The main advantage of the debit card is that you spend money you actually have. The amount is instantly deducted from your balance.
3. VISA
This is one of the most common method of deposit used at online casinos. Some of the major Canadian bank institutions issue VISA debit, credit and prepaid cards.
You can get your VISA card from any one of the following banks like Le Mouvement Desjardins, Vancouver City Savings Credit Union, Canadian Imperial Bank of Commerce, Royal Bank of Canada, Chase Canada, Laurentian Bank, Scotiabank, Citizens Bank, TD Canada Trust, Home Trust Company and many others.
As Visa cards is most widely used on over 150 countries you will find this as the best medium to fund your online casino like you use this for making your online and offline purchases in online stores.This also depends on the type of VISA you own.
Using VISA Prepaid card
In case you want to use a prepaid VISA, you do not even have to create an account but you are required to visit one of the bank institutions and ask for a prepaid card to be issued. Most VISA prepaid cards are reloadable and you can choose from several convenient reloading options. You can directly transfer funds from your debit card to the reloadable VISA. Another option is to go in person to the bank institution and have it reloaded, or you can deposit new funds online.
When you make a deposit at the casino with VISA prepaid card you need not worry as it is safe and secure.
Most VISA Prepaid cards do not come with a PIN code, so you have to select the CREDIT option. The amount you decide to deposit will be automatically deducted from your balance. Don't forget that some bank institutions require you to activate your prepaid VISA prior to the first time you intend to use it.
VISA Credit Card
If you choose to deposit at the casino with your VISA credit card then you are required to go to the online casino deposit section and fill in the required fields. Once transaction is approved, you will be able to play casino games instantly. You are billed on your next statement and if you pay the necessary amount on time, the funds you have used during the previous month, will not be a subject to heavy interest. Remember but two things when making a deposit with such cards. First every credit card has a limit and you cannot go beyond that. Secondly you may use up your bank roll quickly and can be prone to over spending.
VISA Debit Cards
Another method to use is VISA Debit cards which is also convenient alternative for depositing funds at the online casino. Though the depositing procedure much the same but as the amount is immediately deducted from the available balance you can go broke and so better have a control on your spending when using this method. One advantage is that if you connect your VISA debit with your casino account, you can withdraw your winnings directly into your bank account.
4. Paypal
Though there are few PayPal casinos for Canadian players but it is one of the most popular deposit methods used at Playnow online casinos to fund your casino account. Paypal is a third party e-wallet solution that allows you to make financial transactions online. Paypal and casinos work for the ease of the transaction process and the security it offers to people who are transferring money over the Internet. In order to use Paypal you just need an email address and a credit card or bank account.
So to fund your casino account with Paypal you must first have open a Paypal account. You just need an email address to do this. This is a fast and simple process and can be done online via their website. You will also need to fund your Paypal account and this can be done via a bank account or a credit card that you have attached to it. You can use wire transfer, VISA, Master Card, VISA Debit or Maestro Debit to fund your Paypal account. Once this is done, you will be ready to use Paypal at casinos that offer this payment solution.
Simply go to the cashier section of the casino and click on Paypal as your method of choice. You will then be redirected to the Paypal website in order to complete your transaction. You will need to fill in the required information in the fields provided such as your personal details and the amount you wish to transfer. Confirm the transaction and the funds will be transferred in real time to your casino account. You will be able to begin playing for real money using these funds almost instantly.
Paypal also makes withdrawals possible although this option is not available at all online casinos. Some only casinos that offer Paypal may only allow deposits, while others may allow deposits and withdrawals. There may be a fee involved with using Paypal to fund your online casino account; however some casinos absorb this fee allowing you to use Paypal at no cost when funding your casino account.
The transactions are done in real time with Paypal which means that the transfer of funds is immediate from your Paypal account to your casino account. This allows you to start playing immediately with no delays of waiting for funds to clear that you might find with other payment solutions. The fact that you are transferred to the Paypal website in order to complete your transaction means that you do not need to share personal and financial details with the casino. The third-party solution helps to protect your privacy.
5. Interac
Interac is a Canadian interbank network that links financial institutions and other enterprises for the purpose of exchanging electronic financial transactions. Interac serves as the Canadian debit card system, as the traditional credit card providers (Visa and MasterCard) rarely provide debit cards in Canada due to Canada's level of development which is too high for both. There are over 59,000 automated teller machines that can be accessed through the Interac network in Canada, and over 450,000 merchant locations accepting Interac debit payments.
The network was launched in 1984 through the nonprofit Interac Association, a cooperative venture between five financial institutions: RBC, CIBC, Scotiabank, TD, and Desjardins; by 2010, there were over 80 member organizations. The group founded a for-profit counterpart organization, Acxsys, in 1996, which launched additional Interac-branded services including e-transfers. Following several aborted merger attempts which were either blocked by the Competition Bureau or by some of the co-owners between 2008 and 2013, Interac and Acxsys were combined into a single for-profit organization, Interac Corporation, on 1 February 2018.  Interac's head office is located at Royal Bank Plaza in Toronto.
There is a flat rate charge for every e-transfer whether you are sending $5 or $500. This means your online gambling transactions won't have fluctuating costs and they happen in real time. The fee is usually about $1 or $1.50 but it can vary depending on your bank so this is worth checking.
In order to use this electronic payment method, you need to have an account with one of over 200 of the participating financial institutions including:
Royal Bank of Canada
Scotiabank
TD Canada Trust
Bank of Montreal
Canadian Imperial Bank of Commerce
Credit Union Central of Canada
Choose a bank from the list of participating financial institutions and then sign into your online banking portal. You are provided with a client card number that is requested which will then be entered along with the clients existing online banking password. This opens a new page where the user will select one of the linked accounts to be used as the payment account.
To know more about Interac visit the website here and know how you can start with this payment method and make its full use while playing real money slots at online casinos by depositing in real time with CAD.
6. Webcash
Webcash is like Webmoney where you purchase with cash and play online. No credit card required. Also you avoid the fees when depositing online with cash and Web Cash funds do not expire. All you need is to find any webcash retailer near you and get the voucher.
At Playnow casino just Scratch the front of your voucher to reveal the 14-digit Web Cash Code. Enter the Web Cash Code on the Deposit page to deposit your funds.
Web Cash is available at select lottery kiosks and Husky stores throughout the province of British Columbia. Use the interactive map above to help you locate the most convenient location. Also Web Cash vouchers are used for cash deposits, and are not considered tokens. The only difference between Web Cash and paying with a Credit Card/Interac/EFT deposit is the Non-Withdrawable stipulation added to Web Cash deposits.
7. Online bill payments
Online bill payment systems allow people to pay their bills electronically through the Internet as opposed to writing cheques and mailing them to creditors, or actually going into the bank. Using online bill payment is simple because clients log into their bank's website, enter the names of the creditors they want to pay along with the account numbers, and they can virtually pay all bills from the comfort of their own homes.
This means you can send Canadian dollars (CAD) via online bill pay. Sometimes it's called bill payments, or OBT. It's a cheap and convenient way to send CAD.
These banks and credit unions in Canada allow online bill:
Bank of Montreal
National Bank of Canada
Central 1 Credit Unions
Tangerine Bank
EQ Bank
CS Alterna Bank
Manulife Bank of Canada
If your bank is not on the above list, but you're still able to add money as a bill payee, your bank might work with Central 1 Credit Union.  Although the steps may vary from bank to bank, to send CAD with online bill pay is usually a similar process. You'll need to set up your transfer, and choose Online bill pay as how you'd like to pay. Then, follow these steps.
Log into your online bank
Go to the Bill Payments section. It's usually under transfers.
Select Make a payment
Select Add a Payee
Payee Province – ON (Ontario)
Payee Name
Account number
Select Verify Payee
Now join Playnow and use any of the above deposit option to fund the casino to play lotteries or slots.