8..7…6…5…4…3…2…1..0…VSS Unity took off on 5th April 2018 into clear Mojave skies at 8:02am with Mark "Forger" Stucky and Dave Mackay in the cockpit, attached to the WhiteKnight Two carrier aircraft, VMS Eve, piloted by Mike Masucci and Nicola Pecile. The first powered test flight of Unity exceeded the altitude of all powered test flights of its predecessor, Enterprise.
After Virtual Reality and Augmented Reality this is going to be Space Reality as Virgin Galactic is all set to send people to space for a vacation. Sir Richard Branson's  Virgin Galactic is planning to launch intergalactic travel services sometime in 2019.
Besides Virgin Galactic another firm from Amazon mogul Jeff Bezos, whose Blue Origin company is also aiming to start selling travel tickets for beyond earth for passengers next year.
How would the flight to space go and how much would it cost?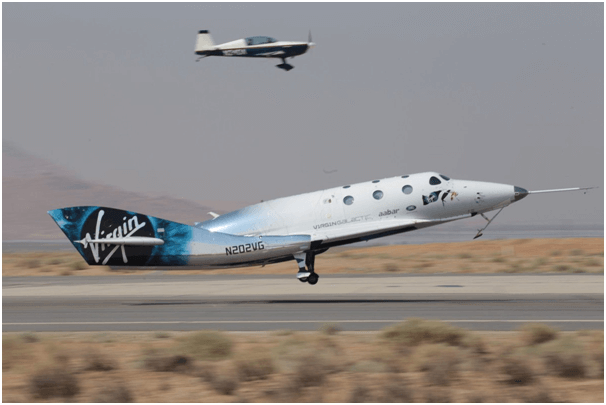 Tourists from Canada and beyond would fly 100 kilometres about Earth in a six-seater capsule attached to a rocket. At the end of your tour to space, the capsule would float back down to the ground using a custom-built parachute. Blue Origin has not revealed the price of their tickets just yet, but one report has pinned the cost to be a whopping $200,000 or more per head.
Azam Shaghaghi the head of the Space Tourist Society's Canadian branch in a recent interview noted that hopefully within the next decade it will become affordable for everyone to fly to space and back on one of Virgin Galactic's ground breaking planes. Shaghaghi also added that the aim of her organisation is to educate people around the world that this type of travel is for ordinary folk too, as opposed to exclusively for the elite.
Shaghaghi has noted that the service isn't simply about money, and that both companies are being extremely cautious with their launches. While space travel cover is not presently available in Canada but amazingly one local tourist has already safely ventured into the great beyond, and made it back in good health. Cirque du Soleil founder Guy Laliberte paid over a massive $35 million for a 12-day trip to the International Space Station in 2009.
All can afford it in a decade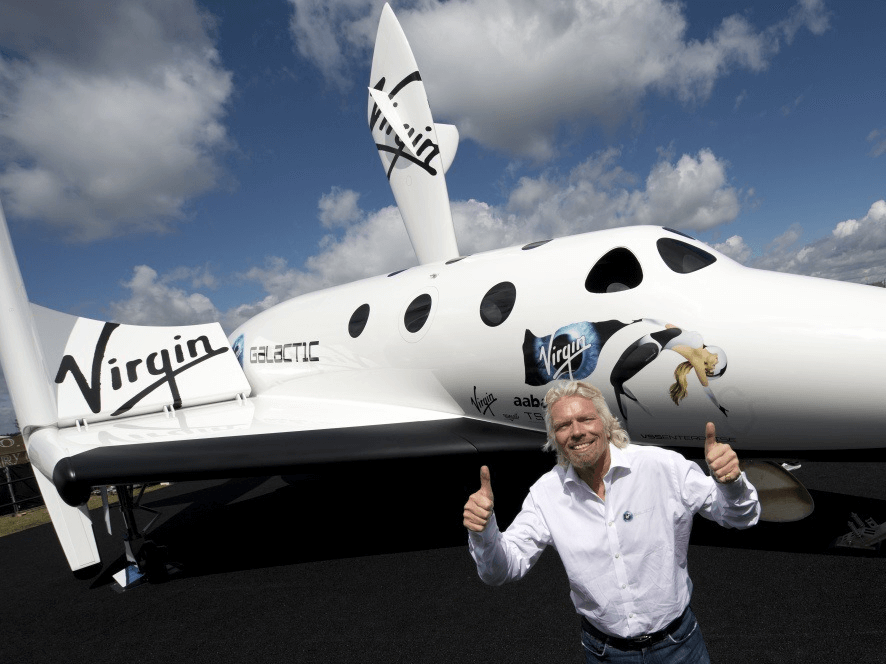 Though $35 million is an unreasonable sum, the cost to the space travel will continue to get cheaper and more comfortable as the years wear on. Some companies, like Orion Span from Houston, TX, are even drafting some of the world's first luxury intergalactic hotels, the first of which is set to open its doors in 2021 for those who'd like to explore the galaxy in comfort.
News reports that 25 richest Canadians from Alberta and Ontario and many others are eagerly waiting to board the flight and explore the space within next few months. The Canucks have already booked their suborbital flights on a Virgin Galactic craft by paying over a whopping $250,000 per ticket.
But is it dream come true for middle class Canucks? As of now there enthusiasm about space travel could be misplaced for them. The head of the Space Tourist Society's Canadian branch has estimated that it could be at least a decade's wait before the costs of this type of travel drop enough to allow the average Canadian resident to explore the universe from a totally new perspective.
VSS Unity
VSS Unity previously referred to as VSS Voyager, is a SpaceShipTwo-class suborbital rocket-powered manned spaceplane. It is the second SpaceShipTwo to be built and will be used as part of the Virgin Galactic fleet.
The spacecraft was rolled out on 19 February 2016 and completed ground-based system integration testing in September 2016, prior to its first flight on 8 September 2016.
Space came one step closer today. First footage is in, check it out! #SpaceShipTwo pic.twitter.com/yTQdXVHEVE

— Virgin Galactic (@virgingalactic) July 26, 2018