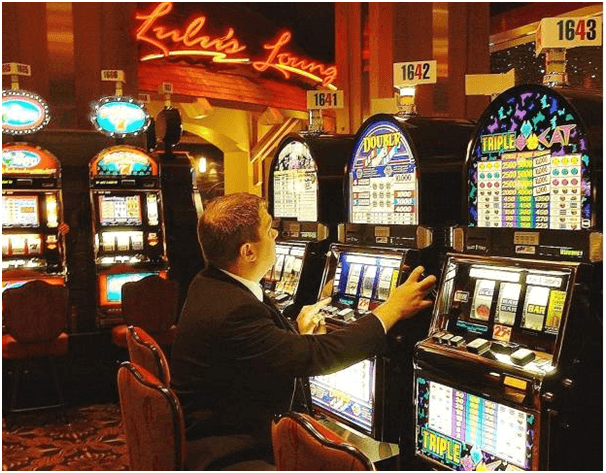 In Canada, gambling in casinos falls under provincial jurisdiction. But it is also true that with the online casinos thousands of offshore gaming sites are based in locales such as Gibraltar, the Isle of Man, and Cyprus, where gambling rules are wide open and governments welcome the tax revenue. Before the online casinos ever existed the gambling laws in Canada were more straightforward. Each province determined its own rules for gambling, whether casinos, bingos, or lotteries. An exception is horse racing, which is regulated by the Canadian Parimutuel Agency, a unit of the federal agriculture department.
With time every province except for Saskatchewan has moved towards online gambling. B.C. began offering online lottery tickets and sports betting in 2004. It added poker in 2009 and online casino games and bingo a year later.
Manitoba and Quebec have a similar menu of online gambling options, as does Ontario as of January 216 and Alberta is likely to join them later this year. On the East Coast, the Atlantic Lottery Corp. oversees the sale of online lottery tickets and bingo for the Maritime provinces, but so far does not offer casino games such as poker, blackjack or slots online.
Aside from a few inter-provincial agreements, outside bettors are restricted from playing on provincial sites. Since gambling is a provincial concern, any legal uncertainty comes down to whether the Criminal Code prohibits offshore operators from doing business with Canadians.
The B.C. Supreme Court offered some clarity in 2001 in a case involving Star net Communications International. The company, which had a gambling licence from Antigua, also kept an office in Vancouver. The court found that a Canadian-based gambling site couldn't legally accept bets from Canadians.
The offshore private casinos are just a click away from players and in Canadian law what they are doing is illegal as they do not have a presence in Canada. If an offshore site, for example, does business  in Canada and enters into contracts and knowingly accepts bets from Canadians – then that would bring the operator under Canada's jurisdiction. So that means that since gambling is the sole purview of the provinces, offshore sites could be breaking Canadian laws every day.
Prosecuting a case against an offshore site is the jurisdictional claims of the Kahnawake First Nation in Quebec. Just down the road from Montreal, it's not physically offshore, yet the Kahnawake Gaming Commission is one of the world's largest online gambling hosts.
Ultimately it is the players choice where to play and gamble-Provincial online casinos or private offshore casinos.  As said above there are legal differences in their presence and offering of games to players for gamble; what the players eyes see is the difference giving the privately-regulated casinos a large edge over the provincial online casinos.
Pay rate at the casino is what most of the players look for
The government run online casinos have less incentive to follow the indicators that the free market casinos must follow to stay in business.  There are thousands of free market online casinos and their survivability is dictated by the changing desires of online gamers.  An online casino that responds slowly to market forces will likely lose players or go out of business altogether.
Provincial online casinos normally set their payout rate to be about 85% of all monies wagered.  Private casinos, such as All  Slots Casino which has been an industry leader since 2000, sets its payout rate at about 96%. Same thing follow for other private owned casinos.
Setting the Pay rate by a casino
All online casinos use a Random Number Generator (RNG) to determine the outcome of every spin of the roulette wheel, every card played in any card game, every spin of the reels in slots—every outcome of every game. Knowing that the casino is using the RNG gives players the confidence that the games at this or that particular casino are legitimate and fair.
But the RNG is merely a sophisticated computer program.  Before it is employed at the casino, it is calibrated to cause wins for players at a specified rate.  Thus the free market casinos pay out about 96% – 99% (depending on the game) and the Provincial casinos pay out about 85%.
The payout rate will fluctuate from casino to casino.  Remember, the RNG makes every outcome random do in one inspection period , if there have been more than the average number of big jackpots, the payout rate will be a bit higher and if there were fewer than the average number of big jackpots, the payout rate will be a bit smaller.
An independently-regulated online casino will show its most recent payout rates for all games by category.  The normal payout rate for video poker at a free market online casino will be 98-99%, a figure that a Provincial casino cannot compete with.
Game Selection at the casinos
The next thing what players look for at the casinos is the choice of games available to play. The private  casinos have hold in their market for 15-20 years and these casinos develop many new games each year.  These casinos are continually growing. These games have great graphics and animations and attractive technology like game apps which the user is more interested in playing with at its own convenience.
The online casino run by the OLG in Ontario has about 90 games.  The biggest online casinos such as All Slots Casino or Royal Vegas Casino and many others have several hundred slots games  to choose from.
The Provincial online casinos have a few selections in video poker and blackjack where as private online casino will have about 50 variations each of blackjack and video poker.
Free play or practice mode at the casino
This is another aspect to which players prefer private online casinos. These casinos offer guide to play tutorials, free practice mode sessions in online gaming before the player indulges in gambling or real money betting. But in the case of provincial ones this aspect is lacking
Banking method in the casino
Funding the account in a casino to play and wager is what the player need to do. Here is another difference between these two casinos. Private casinos deposit methods have as  many as twenty different banking methods.  Credit and debit cards are prominent and also there are other methods like eWallets, bank wires or other mode of ebanking methods that attract the players.
Provincial online casinos have a very limited selection of banking methods.  Debit cards are a major choice there.  But the players want independently-regulated casinos with several ways to fund and withdraw their money from casino accounts.
Welcome bonus at the casino
Though both Provincial casinos and private casinos have excellent Welcome Packages but the private casino's offer more lucrative  bonuses and royalty programs and monthly promotions with other rewards which are more attractive to the players.
Also if you become a member of the private casino you automatically enter their VIP zone for many bonuses on wins and even losses, birthday gifts, and much more.  The promotions and bonuses for VIP players are very lucrative which can be a trip to a cruise, vacations, spa visits and even fine dining.
Mobile and Live Casinos
You will also find that private casinos also run mobile apps for their casino gaming.  Nowadays almost all the private casinos have the players to play their casino games on almost all of the mobile devices and smartphones. Be it iOS, Android, Blackberry or any of such kind. The players have now control on their visits to casino online and play games whenever they wish as mobiles are handy devices available with the players all time. Many online casinos offer instant play, some offer casino download and many have their own casino apps available free at the App stores.
Unfortunately Provincial casinos have not yet opened their account into the mobile gaming market.
Similarly private casinos often have a Live Casino where gamers can play in a live setting known as the live dealer games. Many gamers enjoy the interaction with other players and with the dealers and croupiers. This is also where provincial casinos are lacking behind.
Anyway that is what the difference between the two casinos speak about and what the players seek in today's scenario. But casino is a casino to play, enjoy and have fun. It is your choice finally as where to play the casino games and enjoy.  Many love to play at Provincial casinos and most love to play at Private casinos. If you are sure to win with your casino game and know the rules better then wins are at both the casinos.  So enjoy at both the casinos and keep variety, pace and maintain a balance.