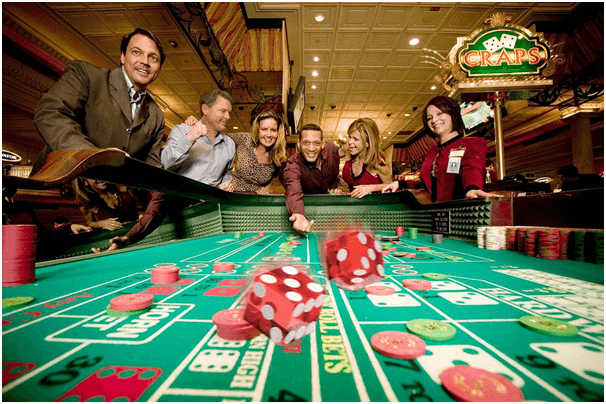 If you think that sportsmen only love their sports that they play then you are wrong. Many players and presidents of US and Canada love casino games.  These famous personalities often visit real land casinos to enjoy themselves on table and slot games of their choice. Even at odd times they can be seen juggling with their smartphone playing at online casinos. This is because they want some thrill of gaming experience aside their own sports and profession. Here are few such Canadian hockey players who love to play slots and poker in their free time.
Gino Odjick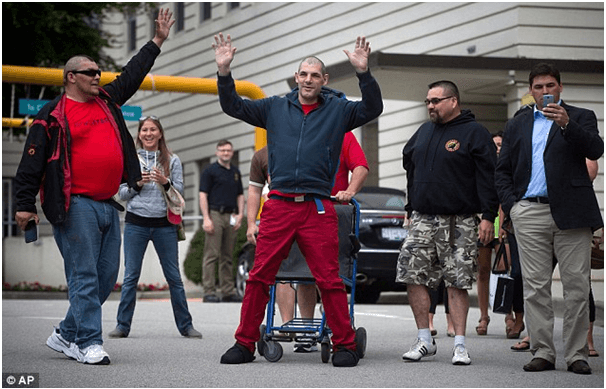 Gino Odjick is number one Canadian hockey player played for both the Montreal Canadiens and the Vancouver Canucks, not to mention a few NHL teams in America as well. Following his retirement, he took his aggressive style of play to River Rock Casino, where he frequented the poker tables for many years. Montreal's Vincent Damphousse, an NHL player and winner of the Stanley Cup with the Canadiens in 1993, has also become a circuit regular, even joining the Playground Poker Club. He particularly enjoys coordinating charity game nights to raise funds for good causes.
Roberto Luongo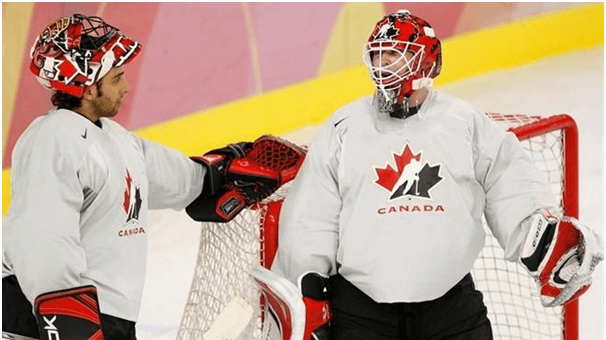 Roberto Luongo is a Canadian professional ice hockey goaltender for the Florida Panthers of the National Hockey League (NHL). Born in Montreal, Quebec, he is of Italian and Irish ancestry. He employs the butterfly style of goaltending and has previously played in the NHL for the New York Islanders and the Vancouver Canucks.
Roberto Luongo has developed a love for poker, and has hinted at trying his hand at a professional gaming career once he finally hangs up his skates. Luongo is involved with several charities. Like many Canucks players, he spent time with Canuck Place, a children's hospice in Vancouver. He also sponsored a spectator's box in Rogers Arena that is reserved for underprivileged children to attend Canucks games.  At the end of games in which he was named one of the three stars, he was known to give away his goalie stick to a fan in the crowd.
Wayne Gretzky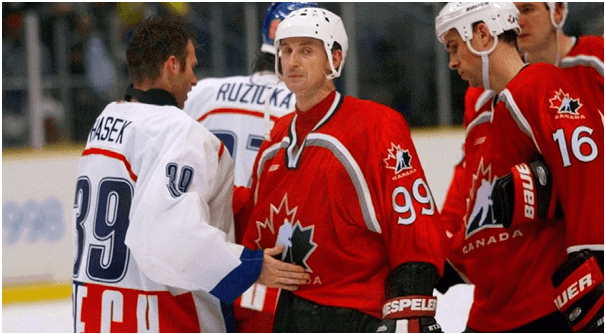 Wayne Gretzky is big name in Canadian hockey who retired nearly two decades ago, but his net worth of $200 million has made it easy for him to enter the casino high roller landscape. Gretzky was rumoured to have had a $1 million casino credit line over in Vegas, and even came under fire for his heavy spending while his wife was also being scrutinized for participating in an illicit betting ring. His wife was never charged, and the NHL legend continued to frequent Sin City's tables with relish.
He played 20 seasons in the National Hockey League (NHL) for four teams from 1979 to 1999 and number of awards and trophies have been created under his name. The Wayne Gretzky International Award is presented by the United States Hockey Hall of Fame to honour international individuals who have made major contributions to the growth and advancement of hockey in the United States. The Wayne Gretzky 99 Award is awarded annually to the Most Valuable Player in the Ontario Hockey League playoffs. The Wayne Gretzky Trophy is awarded annually to the playoff champion of the OHL's Western Conference. The Edmonton Minor Hockey Association also has an award named for Gretzky.
Daniel Henrik Sedin, Ryan Dempster and Justin Morneau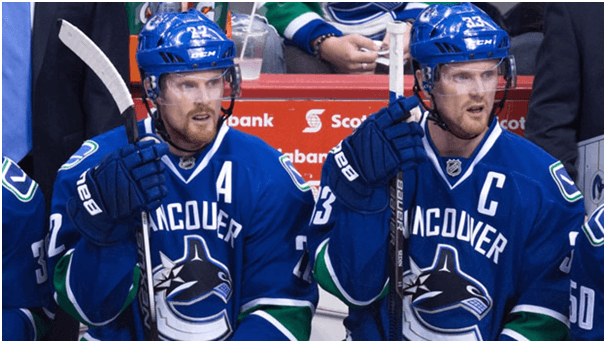 Also there are many local players and sports players who do charity casino nights The Sedin brothers are known for being involved in local charity work. They have also helped in organizing the annual Dice and Ice charity casino night to raise money for the Canucks For Kids Fund.
Famous Canadian baseball players, Ryan Dempster and Justin Morneau both organize annual casino night fundraisers. These events help to collect money for research on health conditions such as arthritis that affected close family members. Morneau has even offered fans the chance to go head to head with him in poker to fund arthritis research after his niece was diagnosed with the condition!
Besides these there are plenty of famous Canadian professionals who love to play casino games be it poker, slots or table games.