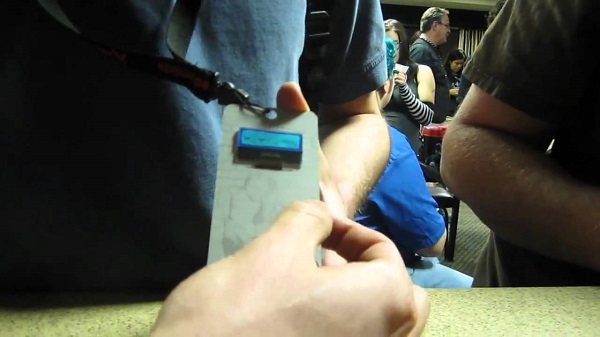 Ever since slot machines were introduced to bars & casinos people have gone to great lengths to outsmart these lucrative machines. Using anything from primitive tools to intricate algorithms, these hell bent hooligans have come up with a number of ways to cheat the system. All these brilliant & sometimes obvious hacks have not gone unnoticed by casinos. They make over 85% of their revenue from slot machines, so they invest massive amounts of cash into protecting this bonanza. This includes beefing up security, vigilance & even hiring ex slot machine hackers after they are released from prison to find weaknesses. Every time a new way to cheat slots is uncovered the casinos pounce upon that weakness & make it virtually impossible to pull off again. For this reason all the old ways to cheat have been antiquated with the rapid advancement of slot machine technology. With all the extra risks & dire legal consequences, cheating at slot machines just isn't what it used to be.
Back in the day of mechanical and electro-mechanically controlled slot machines, it was a breeze to take advantage of these primitive machines. The methods used to cheat these machines were so simple that it was only a matter of time before they were exploited. One of the earliest ways to cheat slot machines was the yo-yo method, where a coin was attached to a string, inserted in the machine & then yanked out when the credit was registered. This glitch was quickly fixed & people started shaving off the edges of coins to beat the system. The altered coins would pass right through the machines while still registering a payment, allowing the user to get unlimited spins. Nowadays all of these early methods of cheating slot machines are completely useless & the cops would laugh at you if you tried them.
No one was more infamous at hacking slot machines with simple tools than Tommy Glenn Carmichael. He dedicated his time to dissecting slot machines just so he could find their weaknesses. All of his hard work came to fruition when he invented the monkey's paw, a piece of metal with a bent end. With the monkey's paw all you had to do was jam it into the slot machine & swipe it around until you hit the switch that releases the coins. Tommy Glenn Carmichael allegedly made $1,000 an hour with this innovative tool. However all good things come to an end, with the casinos quickly catching on & making this cheat impossible.
Not all cheaters used simple means to beat the system, with Ronald Dale Harris being a perfect example of an inside job. Ronald was a software engineer for the Nevada Gaming Commission who came up with a daring idea. After diligently toiling away for years he realized that he wanted his piece of the action. He programmed a special code into 30 slot machines that allowed a special combination of buttons being pushed to trigger the jackpot. This generated massive sums of money, with Harris employing a small team of accomplices to collect the winnings. They got away with it for 2 years before a massive Keno payout triggered an investigation that dismantled the entire operation. Ronald was caught & sentenced to 7 years in prison where he ended up serving 2.
It's no secret that casinos go to great lengths to make sure that their money is safe, which is why cheating them today is such a daunting task. First you have to deal with the unlimited amount of predecessors who already tried cheating the system, each time they got caught the loophole that they were exploiting was closed. Nowadays every time a slot machine makes a big payout the security footage of the player is fiercely examined. For this reason you can't pull off the same trick twice, & in the end your greed will be your downfall. The problem with cheating is that it can become addicting, where the thrill of doing it quickly seduces you into repeating it until you get caught. Since every person who successfully pulled off a big scheme got caught & later worked for casinos, you are competing against nothing but the best. If you don't find prison appealing you are better off quitting while you are ahead than trying to pull off an Ocean's 11.