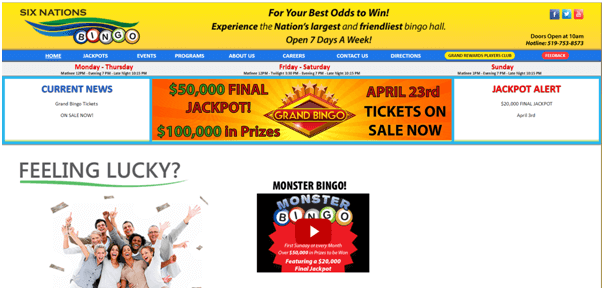 Six Nations Bingo Hall has its presence since last 19 years and is famous for awarding huge cash prizes at Bingo games. You can just drive to 2585 Chiefswood Road, Ohsweken, Ontario N0A 1M0 just off highway 54 between Brantford and Caledonia for some fun and entertainment. Also it is easily accessible from Cambridge, Hamilton, Kitchener, Oakville and Woodstock for your convenience as well.
 It is the perfect place to play and enjoy Bingo game to win huge jackpots. Six Nations Bingo Hall is a type of casino housing a spacious  39,500 square feet venue in the charming rustic town of Ohsweken where there are several interesting attractions for people passing through.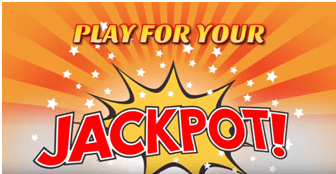 Not only that you can play Bingo here but also have good food and amazing snacks in the snack bar and have access to a large non-smoking area. With your best odds to win enjoy Six Nations Bingo hall has a monthly Monster Bingo with over $50,000 in cash prizes to be won and a $20,000 Final Jackpot. Each month they have special events and large prizes and lots of other events.
The timings to play Bingo at Six Nations Bingo Hall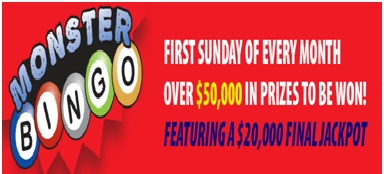 The venue which is the largest in Canada with 1,600 seats prides itself for being 'the friendliest bingo hall in the nation' and is open 7 days a week from 10.00 am to close offering 3 to 4 bingo sessions every day.
Monday to Saturday features a Matinee program as well as a twilight and evening program. A Late evening program is scheduled every day of the week including Sunday where the Super Sunday program is absolutely fabulous with Super Sunday pricing for the 4 different paper packages. You can look for many such programs here.
Special events and promotions at Six Nations Bingo Hall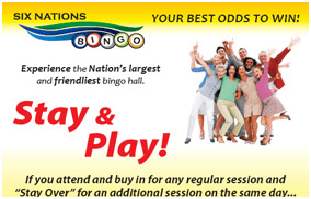 The bingo hall has several very exciting promotions every month with massive jackpots and thousands of dollars in cash prizes. The events are advertised on the web site and in the venue.
Grand Rewards Players Club
You can become a member of the Grand Rewards Players Club and it is absolutely free and the advantages are plentiful and varied. Players simply collect points from playing bingo regularly and exchange the points for lucrative rewards and to enter into exclusive promotional offers.
Six Nations Bingo can be a lot of fun, and if you'd like to stay for an extra game, you can. If you buy in for one session and choose to stay for another game in the same day, you'll get a discount for that other session. You can save $20 for that other game if you buy in $100 for your first session. Simply show your first game's receipt with your Grand Rewards Players Club Card and ensure your buy-in for the other session is equal to or greater than your first game to save.
Other features at Six Nations Bingo Hall
You will find the non-smoking bingo hall casino  with a very spacious entrance lobby and a casual snack bar featuring deli sandwiches and a range of hot and cold snacks and beverages if you are hungry in between your Bingo game or you just want to sit and relax with some tea and coffee.
If you run out of cash no worries at the Six Nations Bingo Hall because it has two ATM machines on site and also accepts Interact, Mastercard and Visa Payments to make things easier for the players.
The venue is bright, airy and well lit featuring comfortable padded seats in the bingo hall. Above all, the team and staff at the bingo hall are extremely friendly and helpful ensuring that every minute spent in the venue is fabulous and memorable.
Care for community and society at Six Nations Bingo Hall
Playing with Six Nations Bingo is something you can feel good about as well, as they donate 40 per cent of their profits to educational institutions and non-profit organizations. In 2010, Six Nations Bingo gave over $800,000 in donations to community programs and continues to take part in local fundraising efforts.