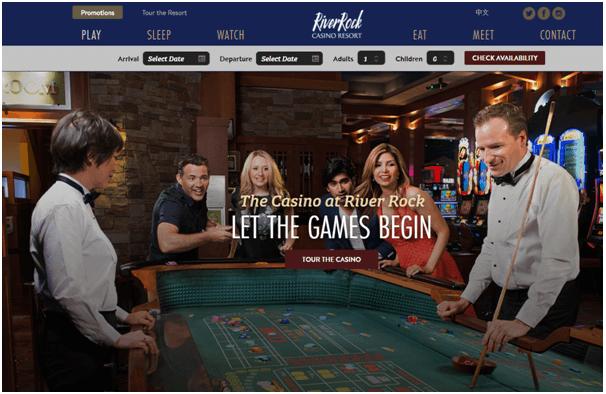 It is a true fact that came up to reveal  by the internal audit team obtained by Postmedia in 2015 that the hundreds of VIP gamblers at Richmond's River Rock Casino worked in real estate, The confidential memo that stated this did not state whether these gamblers work in B.C.'s or China's real estate sector.
Again in August 2016 internal review filed to B.C. Gaming Policy and Enforcement Branch compliance director Len Meilleur  was conducted to examine the amount of cash flooding through "high-limit" VIP rooms at River Rock, and the extent to which high-rollers could buy chips with small bills and cash out with big bills. This process is known to anti-money laundering investigators as "colouring up" and can allow gamblers to deposit suspected drug-cash $20 dollar bills in casinos and walk out with bundles of $100s which appear to be clean money suitable for banking and investment.
Organized crime a 'threat to public safety'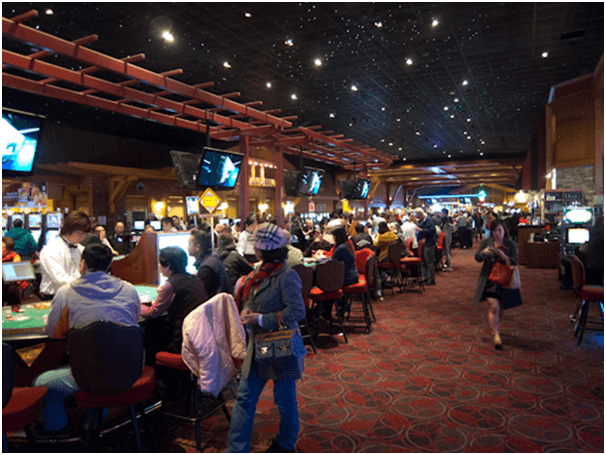 The August 2016 memo examined $243 million in total cash buy-ins for all of 2015 at River Rock and provided the most detailed picture yet of the characteristics of high-limit VIPs at the centre of growing concerns in B.C. casinos.
The RCMP have accused a criminal network of using an illegal money-transfer business in Richmond to lend suspected drug-dealer cash to high-roller Chinese gamblers recruited from Macau. RCMP investigators allege these "whale" gamblers use huge wads of small bills to buy chips in B.C. casinos, and eventually pay back the illegitimate loans in China. According to an April 2017 BC government document the organized criminals involved in the scheme are a public safety threat in B.C. casinos.
According to the B.C. Lottery Corporation statement since mid-2015, 180 players have been placed on sourced cash conditions, and over 270 people have been banned for posing a threat to public safety, involvement in criminal organization activities or criminal conduct likely to generate proceeds of crime. BCLC agrees money laundering and illegal casinos pose substantial public safety risks.
The illegal money transfer business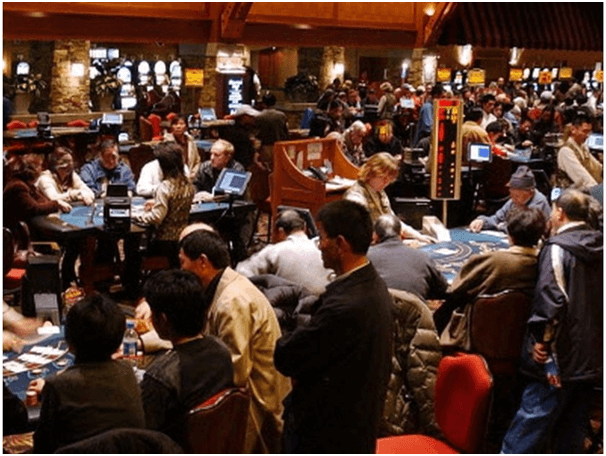 The B.C. government's commercial gaming auditor studied the backgrounds of 800 high-rollers at River Rock Casino and tried to determine whether a player's job could support an income that would justify massive chip purchases. Auditors looked for "particularly suspicious occupations." They found it difficult to focus the occupational study, however, because patrons from different walks of life were often found to be working together to complete single suspicious transactions. Also, the memo said, some of the Chinese companies that top VIPs claimed to work for, may not even exist.
Real Estate the most common profession of High rollers
Auditors found real estate to be the most common profession of the big spenders in the gambling study. There were 135 VIP patrons in the real estate industry, who accounted for $53.1 million in total cash buy-ins at River Rock in 2015. Of the real estate professionals that spent over $1 million in cash, 41 per cent of their transactions were flagged as "unusual." Most transactions were red-flagged because of large cash buy-ins, or chip purchases with a large number of small bills. Other reasons for flagged transactions included passing of chips or currency between gamblers, and associations with other suspicious gamblers.
"Business owner" was the second most common VIP gambler occupation in the study, with 86 patrons and $38.5 million cash-buy ins and "Construction" was the third, with 56 patrons and $33.8 million in cash deposited in 2015 at River Rock VIP rooms.
Wives of high rollers are not far behind and lavishly spend on VIP betting
Auditors were surprised by the number of high-roller "housewives" and how much they spent on chips. Seventy-five "housewives" spent $14.3 million in cash at River Rock VIP betting rooms, making this the sixth-top occupation in the review. Three of these women deposited over $1 million in cash in 2015. Nine of the women deposited over $500,000 in cash. And 42 different "housewives" were involved in 126 "unusual financial transactions."
There are occupations, such as housewife, student, and server that are not typically able to support the level of cash buy-ins made by those patrons the memo stated. Flagged transactions "arising from associations with other known patrons, were more prevalent with housewives than any other occupation reviewed.
One student spent $819,000 in cash for chips in 2015
The memo and other documents suggest that some BCLC patrons are acting as "nominees" — meaning a fake buyer used to hide the true source of wealth in a potential money laundering transaction.
These patrons do not always work alone as it is not unusual for multiple patrons from different occupational categories to be involved in a single suspicious transaction. There is a similar concern related to bank draft deposits for VIPs who have been shifted by BCLC from cash buy-ins to the use of "patron gaming funds."
Use of nominees bringing in bank drafts that do not have the bank account customer/account holder's name on it,  is a concern to BCLC's patron gaming fund system, as is "patrons bringing in bank drafts from multiple banks.
In the River Rock high-roller audit, there were just six patrons who claimed to be in the "Petroleum" industry. But these gamblers spent $6.1 million in cash in 2015. About 69 per cent of these transactions were suspicious. Auditors attributed this alarming statistic to an unidentified "individual in the group."
The memo noted that as most of the high-risk gamblers are from China, much background information could not be verified, because gamblers presented English-language approximations of Chinese character names.
The legitimacy of the 52 companies listed by the top 62 patrons were reviewed and testing was found to be inconclusive according to memo.
The Canada Revenue Agency is working with the RCMP in an investigation into alleged money laundering in B.C. casinos and organized crime networks in Richmond with underground banking connections to China.
The spokeswoman Heidi Hofstad said that the CRA can confirm that it is currently involved in this ongoing investigation and takes any allegation of non-compliance very seriously and, when justified, takes the appropriate corrective measures, including referring files to the Public Prosecution Service of Canada for possible criminal prosecution.
The High roller rooms at River Rock Casino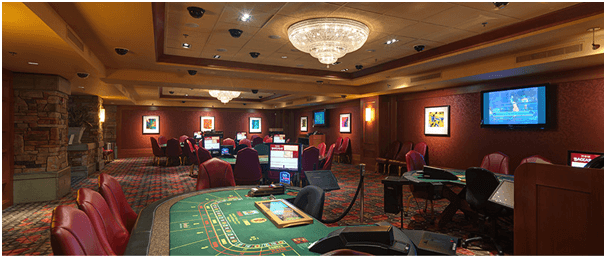 River Rock High Roller is exclusive for Privé Members Club where their table-playing guests are treated to dedicated service around the clock. With highly skilled and qualified Club Hosts on hand, the Privé Members are ensured that their special needs are not only met but exceeded with every River Rock visit.
There are three 5 high roller rooms in River Rock
The Salon Prive: This room has exclusive VIP access staffed with dedicated Hosts to enjoy the game of high limit Baccarat. The Salon Privé has private gaming rooms and a great selection of exclusive open area Baccarat tables to choose from. A private dining area provides a convenient break from the action to enjoy a delicious mix of Asian food and snacks.
Also there is a Salon Premium room where there is gaming area of choice for players who seek discretion and privacy. The well-appointed décor and service compliment provided within this space creates the soothe setting and comfort for elite players 24/7
The Phoenix Room:  Located on the 3rd floor, the Phoenix Room provides a welcoming selection of traditional and EZ Baccarat games with high limit action around the clock! Private tables are available upon request and there is a convenient lounge area to relax away from the games.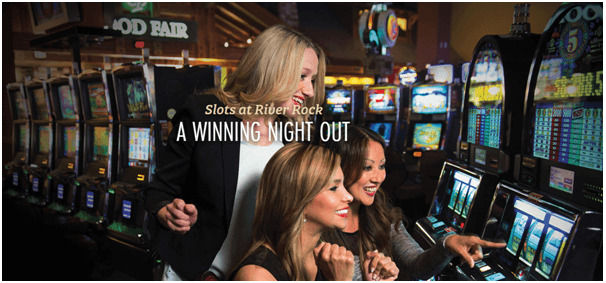 The Maple Leaf room: The Maple Leaf Room is located adjacent to the Main Gaming Floor and offers six (6) squeeze Midi EZ-Baccarat games.  Should you want to watch your favourite sport while gaming The Maple Leaf Room provides TVs for your viewing pleasure.
Dogwood Room: This high roller VIP room offers great action 24/7 with ten (squeeze Midi-Baccarat games and a private dining area.  The Dogwood Room is adjacent to the Main Gaming Floor and is well known for its exciting action.  Should you want to watch your favourite sport while gaming The Dogwood Room provides TVs for your viewing pleasure.
The Jade room:  Located near the West Lobby Entrance, The Jade Room features 50 of the most popular High Limit Slot Machines.  Inside this exclusive enclave, elite slot players immerse themselves in slot bliss with a variety of game themes and offerings to choose from. The Jade Room has its own Ticket Redemption machine and a dedicated team member to service such valued guests. Adjacent to the Jade Room is the Jade Room Lounge, where distinguished high rollers can relax and enjoy their favorite snacks and refreshments.
River casino is located at 8811 River Rd, Richmond, BC V6X 3P8, Canada