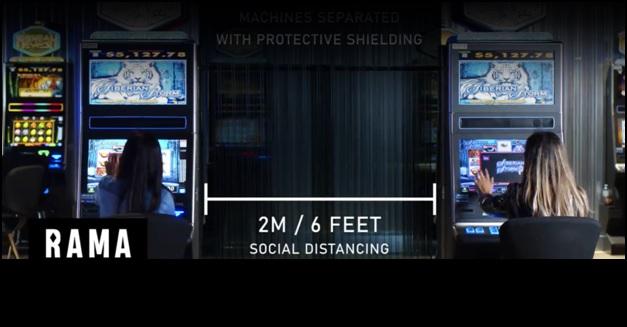 Rama Gaming House in Ontario now offers even more great gaming services as it deals with Scientific Games Corporation. The software provider has completed the first installation of cloud-hosted solutions at the gaming center, adding SDS and CMP core systems. The installation also includes the Elite Bonusing Suite on the iVIEW 4 display.
SDS and CMP core systems
Scientific games work on Bally systems which are accounting solutions and are powerful gaming engines that seamlessly capture data from the casino floor transactions. Scientific games are not only the leaders in slot accounting; they invented it and continue to evolve their systems to streamline casino operations for maximum performance. Bally Systems offer the most robust infrastructure in slot accounting and Scientific Games is the only gaming provider to deliver accounting systems that operate on both iSeries, Windows, LINUX, and UNIX-based platforms. According to them their accounting systems fully equip the real casinos to handle slot monitoring, cashless transfer, ticketing, bonusing, sweepstakes, promotional coupons, redemptions, jackpots, and much more across Ethernet and high-speed floors.
They offer three platforms for such systems valuable for casinos:
ACSC system runs on iSeries to support single or multiple properties.
SDS system runs on both Windows and UNIX to support single or multiple properties.
Bally MultiConnect system runs on Windows to support route operations.
Slot Management System or SDS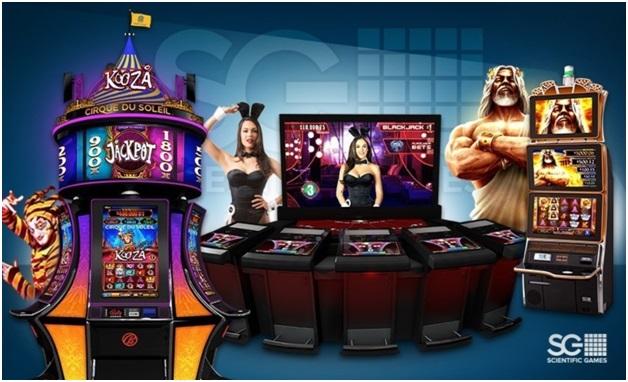 For over 35 years this Superior Single-Wire Functionality, SDS has set the standard as the gaming industry's most accurate, reliable, and innovative slot-accounting and player-tracking system. Today, SDS continues to be the preferred choice of some of the world's largest and prestigious gaming operators.
SDS is an integrated system that continually monitors slot machines, other gaming devices, and customer gaming activity in the casino property. SDS offers superior single-wire functionality and even works on older machines from a variety of manufacturers. This critical advantage enables operators to integrate their entire slot accounting, player tracking, centralized reporting, database marketing, and cashless functions on one network.
According to Rama Gaming House General Manager Don James on the installation stating that the facility is the first Charity Gaming Centre in Ontario to launch the solution from Scientific Games. They are also the first to launch it in their jurisdiction. The facility looks forward to utilizing the applications in the suite to enhance gaming floor operations and the overall player experience.
With the SDS installation, Rama Gaming House will be able to use the slot-accounting system to monitor machines and other gaming devices. The player activity can also be monitored onsite. With CMP, the facility will be able to complete player tracking and maintain customer relationships.
With the unique iVIEW 4 setup, the player interface will allow operators to provide marketing content on gaming machines. Animations and videos can be shown on the multi-touch display. The system uses HTML5 graphics and web widgets so that marketing content can be updated as needed throughout the property.
According to Scientific Games Chief Revenue Officer and Executive Vice President Bob Parente who commented on the new deal as well stating: "Our cloud-based solutions are a dynamic offering, and we anticipate great results from this installation at Rama Gaming House. These solutions are highly effective and sophisticated and are just the next step in the evolution of our systems products. By hosting these solutions in the cloud, we can provide more services for our partners, at a lower cost."
Scientific Games Scientific Games Corporation is a world leader in entertainment offering dynamic games, systems and services for casino, lottery, social gaming, online gaming and sports betting. Scientific Games offers the gaming industry's broadest and most integrated portfolio of game content, advanced systems, cutting-edge platforms and professional services. Committed to responsible gaming, Scientific Games delivers what customers and players value most: trusted security, engaging entertainment content, operating efficiencies and innovative technology.
Games to play at Rama Gaming House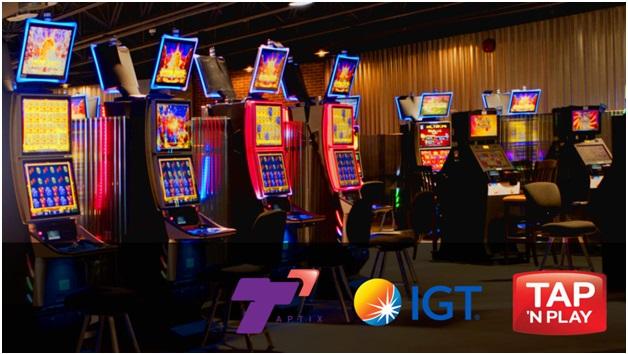 There are several top-notch games to play at Rama Gaming House Ontario.  You can find the world's largest game libraries featuring titles from Bally, WMS and Shuffle Master that showcase some of the world's hottest entertainment brands.
Enjoy the Las Vegas-style games such as Cleopatra, Siberian Tiger and many more great titles and games. These games have linked in-house progressives.
Also, they have an awesome bingo room. Their team has created spectacular new bingo experiences that were created to offer you the most comfortable bingo gaming experience in Ontario.
Their in-house bingo centers feature full surround sound, so you will never miss another call, as well as plush seating, friendly staff members, and of course, new and exciting games that we guarantee you will love! Also offer players an even greater chance of winning with their electronic bingo games, where you can enjoy a lightning round game featuring a new ball dropping every 6 seconds.
You will love the speed of the game and increase your chances of hitting the jackpot by playing our Break Open tickets alongside a traditional bingo game and you have a chance to increase your prizes as you open your break open tickets and play alongside the bingo games!
During the summer months, they are open up their patio so you can take a break and enjoy a cold beverage outside, as well as enjoy their incredible summer lineup of artists during their summer concerts and sporting events. There is always something fun happening at Rama Bingo Centres all year round.
You can also play the games online by clicking here.
You must be 18 and over years of age to visit and play at Rama Gaming House. You can visit the casino at 2295 Battleford Rd, Mississauga, ON L5N 2W8. Call at +1 (905) 821-7821 to find whether the casino is open or not as was temporarily closed due to coronavirus at the time of writing this post.