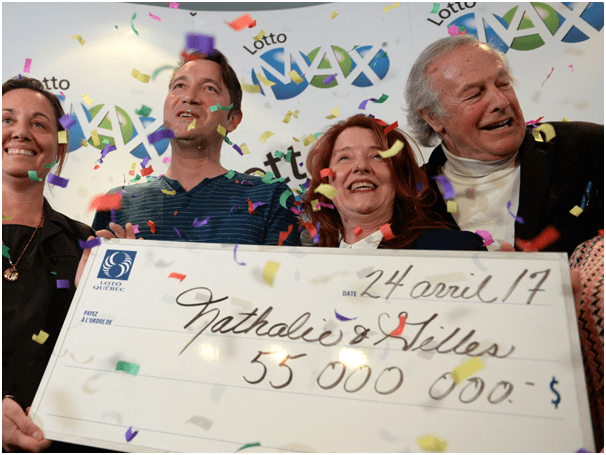 Do you know that 60% of Ontario adults are lottery players? Well, this is what the OLG lottery player demographic facts for 2016 showed. It means that each player bought a lottery ticket at least once in the two months period or played lotto frequently. About 60% of Ontario played lottery in a year and about 18% played the core lottery. The most common lotto played in Lotto 6/49
The odds of winning lotto is one in 18 million or more. With this number you can imagine the true reality of winning a lottery. But that doesn't means no one is a winner. There are lucky winners but with big wins come big lotto scandals.
Why do scandals happen if the lottery is legal?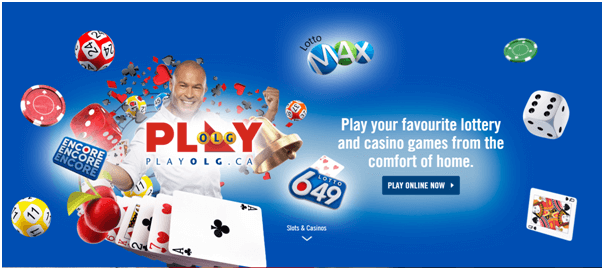 Lottery is legal in Canada. Ontario Lottery and Gaming Corporation (Société des loteries et des jeux de l'Ontario), known for corporate branding purposes simply as OLG since 2006, is a Canadian Crown corporation of the Government of Ontario, Canada. It is responsible for the province's lotteries, charity and Aboriginal casinos, commercial casinos, and slot machines at horse-racing tracks. It was created in April 2000 when the Ontario Lottery Corporation (OLC) was merged with the Ontario Casino Corporation (OCC), established in 1994; prior to 2006, the combined entity was known in short form as the OLGC (or SLJOin French).
OLG operates nine draw-style lottery games through retailers across the province. The Jackpot draws include Lotto 6/49, Lotto Max, Ontario 49 and Lottario. The daily draws are Pick 2, Pick 3, Pick 4, Daily Keno, Poker Lotto, Mega Dice Lotto, Wheel Of Fortune Lotto and NHL Lotto. Also there are sports games lotto like Pro-Line, Pro-Picks and Point-Spread.
Lotto 6/49 and Lotto Max are operated across Canada by the Interprovincial Lottery Corporation. The corporation also offers instant scratch games under the brand Instant Games, and sports games under the brands Pro-Line, Point-Spread and Pro-Picks.
Lottery scandals happen due to greed for money. Some cheat to win, or steal the winning ticket and claim the prize or even print fake tickets to sell or claim the prize.
Ontario's most notorious lottery scandals that will take you be surprise
Story of Bob/Richard Edmonds – The lottery scandal of 2001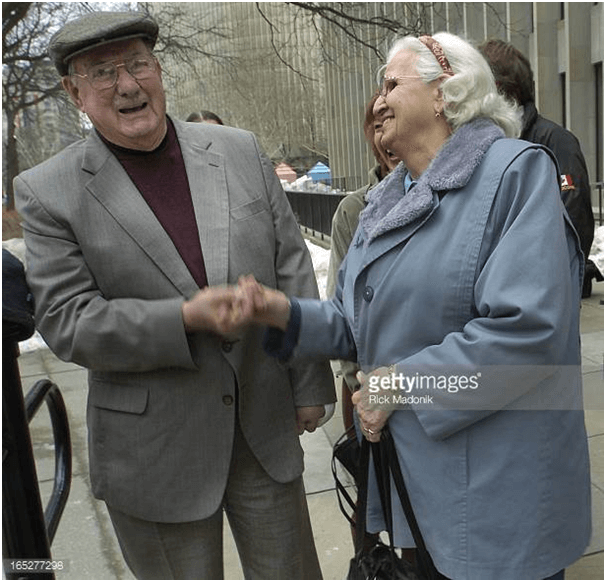 Bob Edmonds, a mild-mannered elderly gentleman from the small town of Coboconk, Ontario, Canada always played the same lottery numbers, but (like many players) he left it to the store clerk to check if he had won anything. On July 27, 2001, he brought two tickets to his local convenience store. One of these tickets won him a free ticket, which the clerk gave him. But the other ticket won him $250,000, which the clerk kept to herself.
The clerk later tried to claim the winning ticket as her own. Although the lottery company was suspicious, the clerk finally managed (after a few maneuvers, including a sneaky meeting with Mr. Edmonds in which she convinced him to share his old tickets and reveal his lottery purchase patterns) to convince them to pay her the $250,000. When Mr. Edmonds heard about the clerk's win, he realised what had happened. He then spent the next 3.5 years struggling to convince the Ontario Lottery and Gaming Corporation (OLG), the Ontario Provincial Police, and ultimately a court judge of the merits of his case.
He finally prevailed in March 2005, when the OLG agreed to pay him $200,000 of his winnings, but only on the condition that he promise to keep his case confidential. Mr. Edmonds' case is a tribute to one man's brave persistence in fighting for justice. Edmonds died of cancer in April 2007, shortly after receiving a personal apology from a top lottery official.
The story of group co workers- The lottery scandal of 2004
Orillia convenience store owner Hafiz Malik cashes a $5.75 million winning ticket for the 6/49 draw and is later charged with stealing the ticket. In June 2010, he is sentenced to a year in jail.
The ticket which belonged to Lorraine Teicht, Paul Carlisi and sister-in-laws Silvana and Aurora Pincivero, all staff workers of the Toronto Catholic District School Board. The four victims pooled their money and played the same numbers for several years. Teicht, who would buy and validate tickets, checked their winning June 2004 ticket at Malik's store, Mike Lotto at 1507 Dupont St.
Teicht, who purchased the ticket in Orillia near her Lagoon City property, handed Malik her ticket but he didn't tell her she was holding a grand prize winner. Instead, he cashed it in at the Ontario Lottery and Gaming Corp. offices in January 2005.
Malik bought a million-dollar home on Prince John Blvd. in a tony Sherwood Forest neighbourhood in Mississauga, complete with three garages and a fountain on its large front driveway. The dual citizen of both Canada and Pakistan also purchased a 2002 Land Rover and a 2002 Mercedes ML3 in the spring of 2005. He and his wife, Samoona, had run the tiny retail outlet on Dupont St., which has since closed.
Carlisi and the two Pinciveros discovered in February 2006 they had purchased a winning ticket but erroneously believed Teicht had kept their prize. They hired a private investigator "who took them on a wild goose chase" in the mistaken belief Teicht was the thief. Carlisi and the Pinciveros confronted Teicht, who wasn't aware she had been ripped off by Malik. The rightful winners went to the OLG offices in July 2007 and accused Malik of the theft, court heard. He was arrested in December 2007 and his luxury home, cars and bank accounts were seized by the OPP. Each of the genuine winners received more than $1.6 million, including $197,000 interest, in December 2007.
The lottery group winners- Lottery scandal of 2017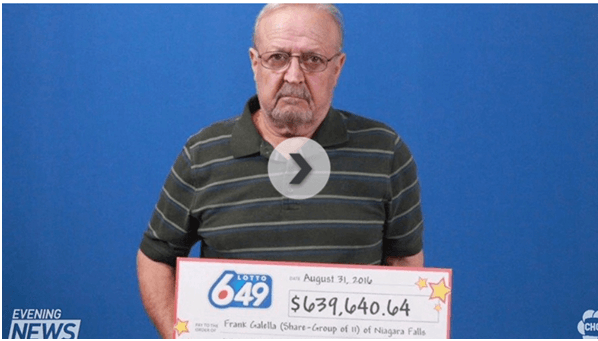 In 2017 Frank Galella of Niagara Falls is fined a total of $325,000 and sentenced to two years less one day of house arrest for attempting to cheat other members of his lottery group out of their share of a $7-million jackpot by claiming his daughter, and not the group, had won the prize.
Frank Galella, 67, who was part of a group that won the $7-million Lotto 6/49 jackpot three years ago,  the retired former city worker pleaded guilty to a charge of theft over $5,000 for stealing the 6/49 lottery ticket that was property belonging to the other members of the group. In addition, he pleaded guilty to a charge of counselling his daughter to defraud the Ontario Lottery and Gaming Corporation of $7,036,047.
In a joint submission of a fine for $250,000 plus the mandatory victim surcharge, which in this case amounted to $75,000, for a total of $325,000 the Crown also suggested a conditional sentence, which is a form of house arrest, of two years less one day.
Terms of his conditional sentence include remaining in his residence at all times except for such things as medical appointments and religious functions. He is allowed to attend his daughter's business or be outside for an hour to exercise or go for a walk near his home. After the first eight months, some of the terms and conditions become less restrictive and he will be on a curfew to be in his home from 11 p.m. to 7 a.m.
The Crown said there was never a dispute that Galella was one of the 11 people who won the money and he was entitled to his share of the ticket. The other 10 members of the lottery group were paid their share of the prize, which was $639,640, but Galella's share was held in trust by the OLG, until this matter was resolved. He has now collected his money. This was a serious offence, a breach of trust, where the other members of the lottery group relied on Galella being honest when checking the tickets. Court heard that when there's a lottery win, there's a prize-claim procedure process, complete with various checks and interviews of people claiming to be prize claimants. The court also warned Galella that if he violates any of the terms of his conditional sentence, he could be sent to jail to serve the remaining part of his sentence.
Few other Ontario lotto scandals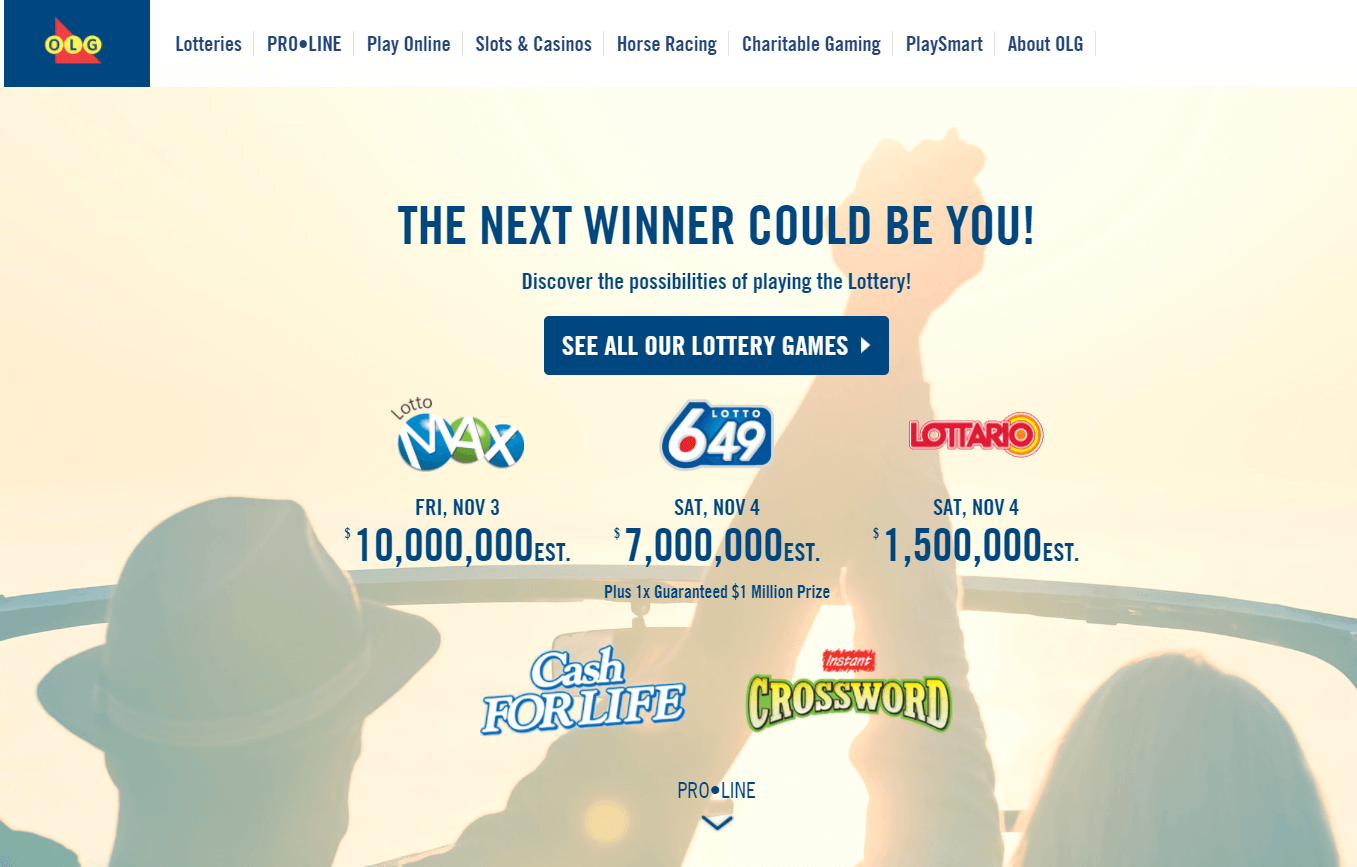 In 2003 Raymond Sobeski, of Princeton, Ont., wins the Lotto Super 7, but waits almost a year to claim his $30 million, during which time he divorces his wife. His former spouse then launches a lawsuit. They reached a support settlement in 2005.
In 2007, Ontario Ombudsman André Marin releases a damning report saying the province's addiction to gambling revenues had left Ontarians vulnerable to being ripped off by crooked retailers who tell customers they haven't won and cash in the winning lottery ticket themselves. In the wake of Marin's report, the Ontario Lottery and Gaming Corp. begins investigating any win over $10,000. As a result, a Toronto woman is charged with forgery after she tries to claim a fake "Cash for Life" lottery ticket worth $675,000. The OLG also paid out $80,000 plus interest to a Burlington woman allegedly victimized by a lottery retailer.
In 2008 Ontario Provincial Police arrest 59-year-old Mary Patricia Moore of Windsor after the theft of a $3.5-million lottery ticket from her 81-year-old husband. Moore collected the prize and split the winnings with her mother and daughter, but her husband later said he bought the ticket. Charges were later dropped.
In 2009 David Stucky of Toronto is fined a record $2 million after selling bundles of Super 7 lottery tickets to buyers who thought they had a good chance at winning tens of millions of dollars. In the scheme, Stucky mailed about 3.1 million ads to victims and generated $1 million in revenue for the "Canadian Lottery Buyers Association" between March 1999 and May 2000. Participants thought they would be sharing their winnings with a handful of people, but the contract never said how many. The average jackpot was 75 cents.
In 2011 the Ontario Lottery Corp. awards $12.5 million plus interest to the rightful winners of a 2003 Super 7 prize after they were cheated out of their prize. Three people are later charged with stealing lottery tickets from patrons of a Burlington variety store. One of those tickets, according to police, led to the $12.5-million Super 7 win.