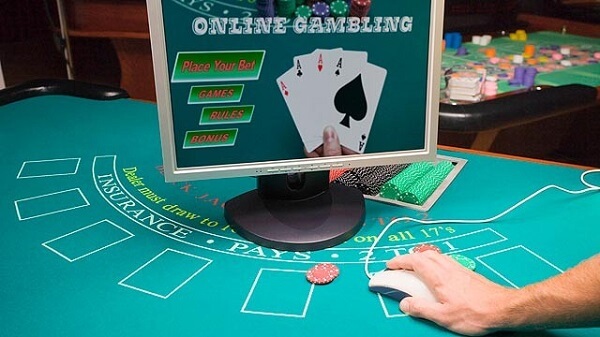 Ever since its inception in the late 90's, online gambling has skyrocketed in popularity. Even 20 years after their creation the excitement for these franchises has only gotten more intense. Today there are literally thousands of sites that offer a myriad of different games. Their tantalizing graphics combined with eye opening story lines are stealing the show when it comes to gambling. This growing industry has catapulted out of its humble beginnings & has become the future of gambling. With this explosion of new online gambling sites, finding a safe site can be an overwhelming task. Nowadays we have so many options that sifting through the good & the bad proves to be easier said than done. There are a number of fraudulent sites that you need to stay clear from, & to do that you will need to learn these tips. These tips will empower you with the ability to discern whether a site is genuine or just trying to steal your money. We compiled a list of tips to bring you up to speed on what techniques the insiders of the industry do to pick the best site. Sit back & prepare to revolutionize the way you gamble online.
How Long Have They Been In Business – While this won't completely cover you, knowing how long a site has been in business is usually a good indicator. If they are ripping people off after a while the word is going to get out & the site will end up getting shut down. Avoid these fraudulent sites by going with more established sites that have a name to protect. Go with something at least a few years old to make sure that you won't be the first person to complain if something goes wrong.
What Software Platforms Do They Use – The software platform of an online gambling company is a direct reflection of the company. If they are using a platform that no one else is using they are either a visionary company or a sham. Unfortunately for us the days where there was only one trusted software platform are long gone. Now there are a massive amount of platforms that have been proven to be useful, but there are still brands that we should let you know about. When it comes to online gambling Microgaming, Real Time Gaming & Rival Gaming are the most trusted software platforms. These names have been pioneering the industry for years.
Look Out For Financial Problems – Even if you have been using the same site for years you can still run into problems. It's not unheard of for good companies to occasionally go bad. This can be caused by a change in management or financial problems. Either way it's something that can morph into a gigantic problem for you. Avoid this trap by keeping an eye on your withdrawals. If the withdrawals start to take 2 weeks to go through instead of one be leery. If you notice any slow up on your payments than you need to be prepared for the site to close. Obviously use your judgment, but be aware that no company should be blindly trusted.
Legal Recourse – Another thing to look out for is the country in which the site operates. You have to determine whether the country offers sufficient legal protection for people who are using it. Always take the time to research if there is a scam going around from a certain country that you should know about. To be safe never figure that you are completely covered, just do your best to pick the most developed country possible to avoid fraud.