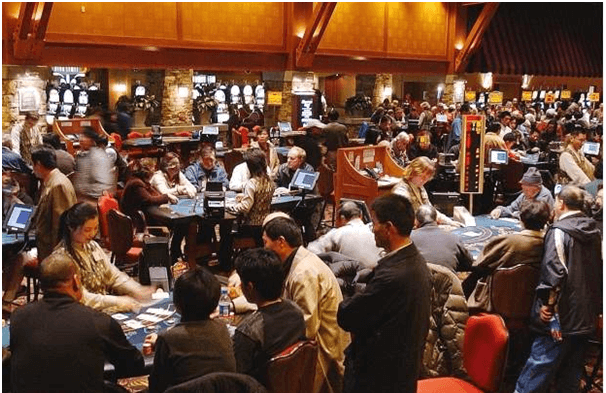 New restrictions aimed at money laundering in B.C. casinos were imposed in January 2018, almost two years after similar recommendations were rejected by the BC Lottery Corporation. The changes, brought in to disrupt the flow of suspicious transactions, had first been proposed in 2015 by regulators, and the province's gambling and enforcement branch renewed calls for a clampdown the following year.
According to the Attorney-General David Eby the rule changes are not glamorous or innovative. Under the new regime, high rollers must verify the source of their funds if they seek to buy $10,000 or more in chips within a 24-hour period at a casino in B.C.  whether they use cash, bank drafts or certified cheques  before they are allowed to gamble.
If a customer will not provide the required information, or provides information that is clearly suspicious, the casino must refuse the transaction and notify government authorities, triggering an investigation.
The changes were made in response to recommendations from Peter German, a special adviser to Mr. Eby, in an interim report in December 2017.  Since 2015, the BC Lottery Corporation (BCLC) has been urged by regulators to crack down on money laundering by refusing to accept money in casinos until a gambler's source of funds could be verified.
But a focus on cash transactions seemed to simply shift the problem, a series of briefing notes and internal reports obtained through Freedom of Information show.
Briefing notes prepared early in 2017, before the B.C. election, noted that the number of cash transactions that were deemed to be suspicious declined after reaching a peak in 2015. That year, B.C. casinos took in $137-million worth of $20 bills alone that were flagged as suspect.
Increased enforcement seemed to reduce the scale of suspicious cash transactions, worth tens of millions of dollars each year, but the reduction was offset by an increase in non-cash alternatives, such as bank drafts. "Because bank drafts cannot always be attributed to a specific individual's bank account, they can present similar risks to unsourced cash," the document states.
In a July, 2016, letter to the BCLC, the general manager of the province's Gaming Policy and Enforcement Branch, John Mazure, said the Crown corporation responsible for casinos "should contemplate not accepting funds where the source of those funds cannot be determined or verified. This approach could include, for example, a source of funds questionnaire and a threshold amount over which BCLC would require service providers to refuse to accept unsourced funds."
Jim Lightbody, chief executive and president of BCLC, responded by thanking Mr. Mazure for the suggestion, but he maintained that source-of-funds inquiries were already being diligently tracked to the standards required by the Financial Transactions and Reports Analysis Centre of Canada (FinTRAC) for the reporting of large cash and suspicious transactions at casinos.
BCLC officials are now going further than Mr. German's recommended changes. Under the new rules, a casino worker working in the cash cage will be required to certify that he or she received a source-of-funds declaration directly from the customer for all cash, bank-draft and certified-cheque "buy ins" that total $10,000 over a 24-hour period. The customer will have to sign the declaration before they can buy in.
Mr. Eby suggested the government of the day was reluctant to lose revenue. The minority NDP government took power from the BC Liberals in July, 2017. "The challenge, he think, with deciding to do something about it was the recognition that it was going to have an impact on gaming revenue.
Also Mr. German cautioned that it will take more work to disrupt money laundering in B.C. casinos, but he felt the changes needed to be made immediately because they are an important part of the problem. "It's premature to say what impact it will have. In his view, there are a whole lot of pieces that fit together in terms of what they are dealing with here, there is no expectation that one or two recommendations will change the landscape is what he believes.
Speaking of online gambling Canada has some less restrictive laws. In particular, the legalization of online wagering has made Canada a bit of a haven for those who want to get out from under the nose of regulations imposed in the United States. That being said, some worry that online gambling actually sucks money out of Canadian industry and makes for a less than desirable situation.
Gambling online means that the place where one is spending their money does not reinvest any of those funds into local communities. They are also often able to get out of paying a lot of the taxes that are associated with wagering. Therefore, even less money gets back to the places that it needs to go in the Canadian community. This all spells out disaster for local communities that simply thrive when it comes to getting their gambling revenue. Also there are national lottery games that do not see as many funds wagered on them, and gamblers end up with less money in their pockets to spend in their local communities.