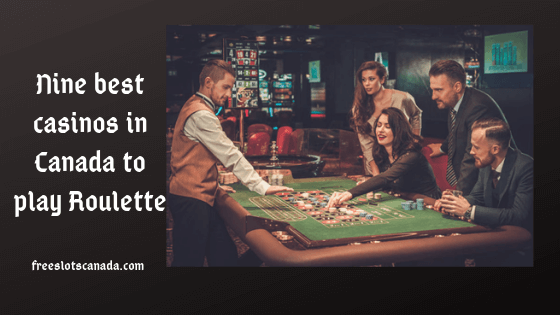 Roulette is one of the oldest games which has become popular with times adapting the new technology in its play system. This game was first started in France back in the 17th century. Players worldwide choose to play this game at casinos be it land based or online casinos specially the two variants which are favourite are the European and American roulette. Another popular version of the game is multiplayer roulette where you can play with other players in real time and is called French roulette. At land real casinos of Canada you can also find Electronic Roulette machines to play and win.
Nine best casinos in Canada to play Roulette
Roulette game is easily available at Canadian friendly online casinos as well as real land casinos.  Here are the nine best real land casinos in Canada to play Roulette.
1. Casino Niagara
Location: 5705 Falls Ave. Niagara Falls, ON L2E 6T3
Phone: 1 (888) 325-5788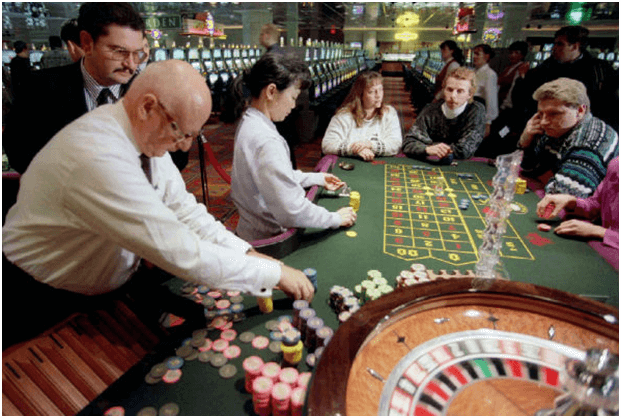 Casino Niagara offers the standard Roulette game to play. This Canadian land-based casino has over 1,300 slot machines and 40 gaming tables and its own Poker Room. Casino Niagara also has a multi-wagering sports section and promotions year round to keep things exciting for its player. There are HD screens everywhere so you can watch everything live in full detail. Casino Niagara also boasts four popular restaurants and live entertainment on Friday and Saturday nights at the Yuk Yuk Comedy Club.
2. Casino De Montreal
Location: 1, avenue du Casino Montréal, Québec H3C 4W7
Phone: 1 800 665-2274

At Casino Montreal the Roulette tables are available at The Zone. The maximum number of players can be 9 at each table and minimum casino bet is $2.50. The casino offers over 100 gaming tables, and  you can play EZ Baccarat, Grand Baccarat, Mini Baccarat, Mini Baccarat, War, Blackjack, Blackjack Switch, craps, Mini Craps, Three Card Poker, Caribbean Stud Poker, Let it Ride Poker, Pai Gow Poker, High Card Flush, Wheel of Fortune, American and English roulette, Sic Bo, Spanish 21 and Ultimate Texas Hold 'em poker among others. Aside from the gaming tables, it has 3,000 slot machines. The casino organizes competitions, promos and tournaments to liven up the atmosphere.
3. Caesars Windsor Casino
Location: 377 Riverside Drive East Windsor, ON N9A 7H7
Phone: (800) 991-7777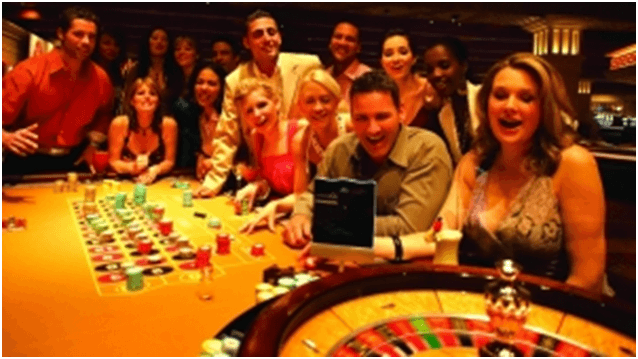 The Caesars Windsor features the American Roulette variation, where wheels are marked with numbers 1 through 36 as well as a 0 and 00. Choose your favorite numbers, bet on even, odd, red or black – few games offer this kind of flexibility, and the payouts can be huge when you hit your numbers. The Poker room of this Canadian land casino has over 14 tables. also has a sports bar, where you can watch live sports in HD while also betting against some great stakes.
4. Casino Rama
Location: Rama Rd Orillia, ON L3V 6H6
Phone: 1-800-832-7529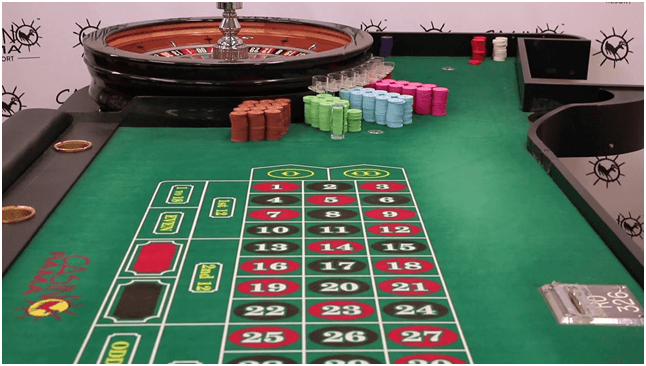 There is one Roulette table at this casino which is the standard version of the game. Also you will find 2,500 slot machines in the casino floor lobby as well as  more than 110 gaming tables to enjoy all kinds of Blackjack, Poker and other games. There are 8 unique restaurants to feast from and you can choose to enter a competition or tournament to really spice things up with other loads of promotions going on at the casino.
5. River Cree Casino
Location: 300 East Lapotac Blvd Box 179 Enoch, Alberta T7X 3Y3
Phone: 780.484.2121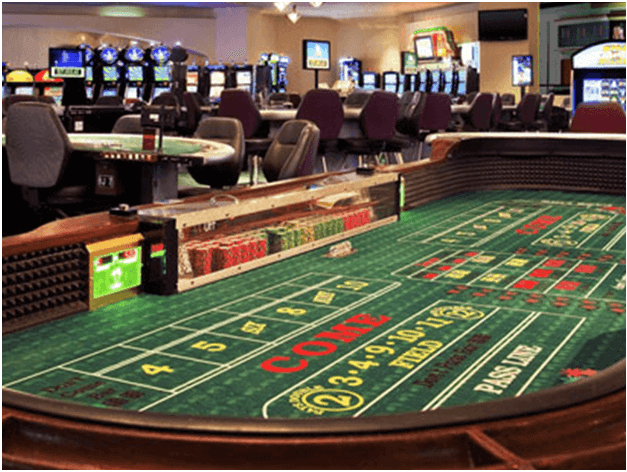 You can go for a spin, at 945  slot machines on the main casino floor to play or join the suspense of Roulette, the rapid flurry of Blackjack, the energy of Craps and the bustle of Baccarat, plus many other exciting games. The bustle of EZ Baccarat featuring Dragon 7 & Panda 8 and all at 15 TG  on the Main Casino Floor.
6. St Eugene Golf Resort
Location: 7777 Mission Road Cranbrook, BC V1C 7E5
Phone: 250.420.2000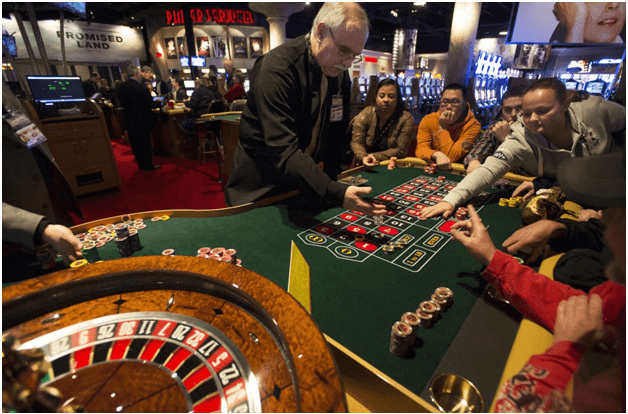 Roulette Evolution is the game here to play. French for 'Small Wheel', players try to predict what number the ball will land on. Wagers can be placed on individual or groups of numbers between 0, 00 and 1 thru 36, or whether or not the winning number is red or black. Aside from the casino, you'll also find a gourmet restaurant and a full-fledged golf course.
7. River Rock Casino
Location: 8811 River Road, Richmond, BC V6X 3P8
Phone: 1.866.748.3718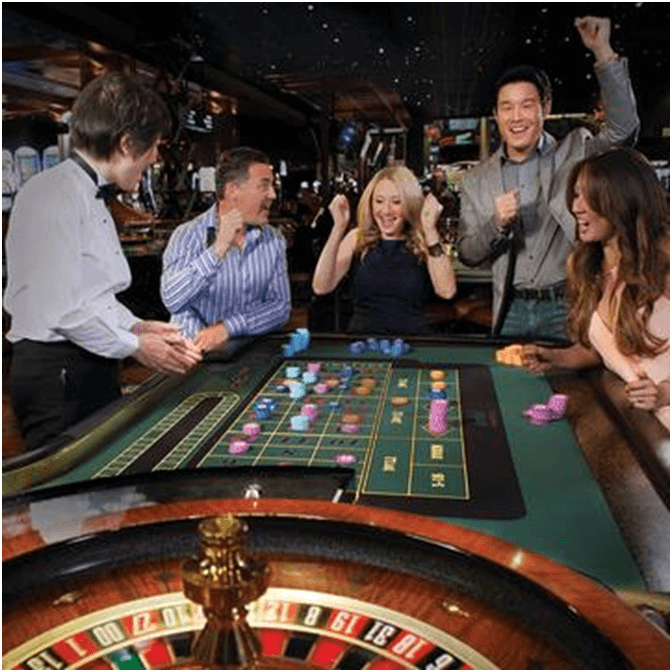 There are two roulette games to play here. One is the Standard Roulette and other is Touch Bet Roulette. In Touch Bet Roulette, electronic roulette machines are linked directly to a traditional roulette table. The casino has 1000 slot machines, a High Limit VIP room, and horse racing stakes. It's world-famous for hosting Poker international championships in its 24-hour poker room with 14 poker tables. The room features both Limit and No Limit Texas Hold'em, Omaha and Seven Card Stud poker among other versions. It also features all the classic table games like baccarat, craps and blackjack .
8. Niagara Falls View
Location: 6380 Fallsview Blvd Niagara Falls, ON L2G 7X5
Phone: 1 (888) 325-5788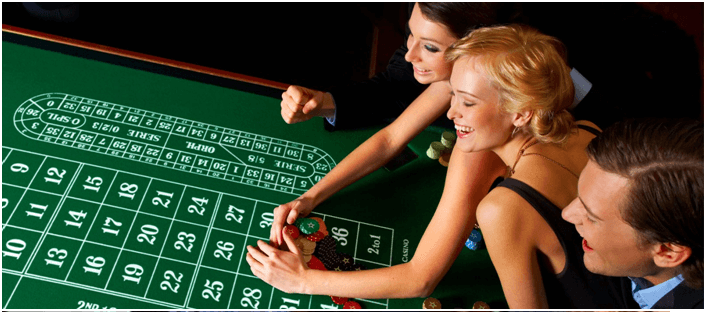 This casino offers standard Roulette table to play. Also find 3,000 slot machines and 100 gaming tables. The selection of table games is very extensive, from classics like blackjack to Let it Ride poker games. At Casino Niagara,  the rewards and Comp points system works good. Niagara Fallsview Casino also organizes tournaments for both slot games and table games. Winners can get huge prizes like $60,000 or $25,000.
9. Medicine Hat Lodge Casino
Location: 1051 Ross Glen Drive S.E. Medicine Hat, Alberta T1B 3T8
Phone: 403.529.2222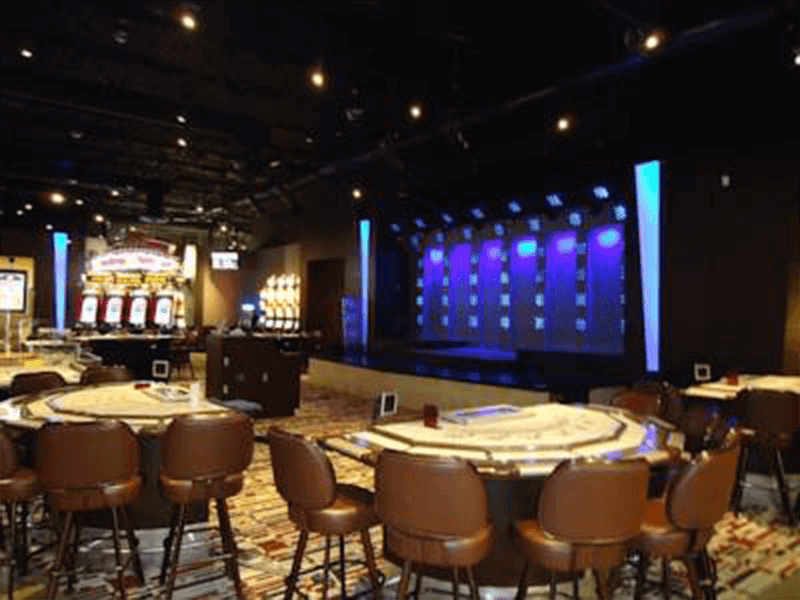 At this resort you will find two Roulette types. One is the standard game of Roulette and other is Electronic Roulette. There are over 15 table games here mainly being Electronic Blackjack, video lotteries, and Horse Racing Betting. The casino offers slots-specific packages for the slots enthusiasts and lots of other amusement features to explore at this resort with family and friends.
About the game of Roulette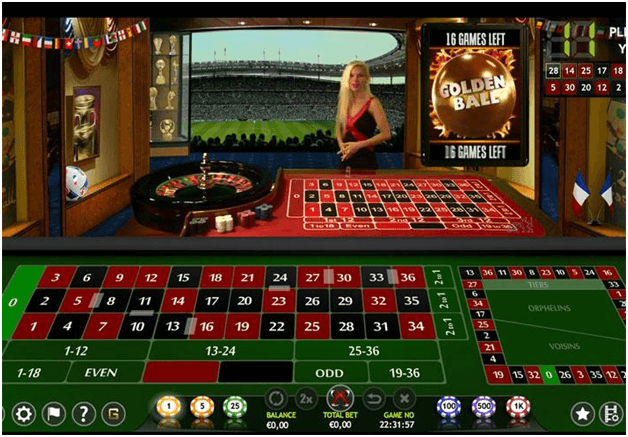 In the game of Roulette, one wheel with a ball is used to spin and roll the ball; the ball lands on any one of the 36 or 37 (for American Roulette) numbered slots imprinted on the wheel. These slots are painted with red and black colors. The wheel of Roulette is operated by a dealer called as a croupier. The dealer also manages the bettors and announces the time to stop betting with "No more bets" caution.
The bets are placed on the roulette layout called as betting area with the help of different color chips purchased at the casino. You can play one single number, two numbers, 3 numbers, 4 numbers and others at a time.
The ratio of winning depends on the way you bet on those numbers. If you bet on one number you win maximum return of 1 to 35, and if you play on 4 numbers then you win less. The betting area consists of 1 to 36 numbers arranged in three columns and one or two zeros (American Roulette uses two zeros). Roulette is played on the basis of two famous and basic rules known as La Partage and En Prison. There are certain gambling terms used for different types of bets in roulette such as, straight-up, split-bet and others which you should be aware of. The best is to play free roulette games at online casinos in Canada before venturing out to these real land casinos to stake your real Canadian dollars.  To find where to play free roulette games at online casinos in Canada, click here.