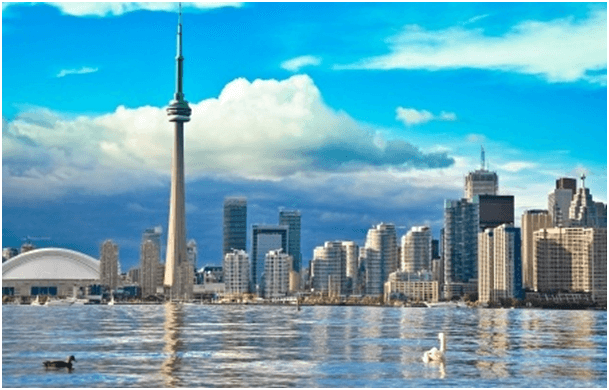 Canada is a place where you will find people from all walks of life. Most of the people are immigrants that come here for jobs from various countries like UK and South Asian Countries. Then love for  this beautiful country will certainly want any one to settle here. Besides with lots of facilities specially health care that is wonderful in this country. So when you retire from work here obviously if you love this place you would wish to settle here after retirement. Being a vast country you think of which town or city to enjoy last years of life. Here are the 7 of the  best places you can think  to retire in Canada.
1. Moncton, New Brunswick
Moncton is the second largest city in New Brunswick, and is still relatively small compared to other mid-sized Canadian cities. Not to worry you will surely have everything you need universities, hospitals, entertainment facilities without the congestion. There are also two national preserves and the warmest beaches north of Virginia nearby to enjoy your old sunny days.
2. Quebec City, Quebec
Quebec city is UNESCO World Heritage Site and is a historically rich and beautiful town. It's one of Canada's least expensive cities, but still has all the amenities that go along with urban living, as well as one of the lowest crime rates in the country. The city has a very international feel, as well as plenty of access to nature.
3. Stratford, Ontario
Stratford is a culturally rich city with many festivals and events. Like the Shakespeare festival is beloved across the country, and the city dedicates a lot of resources to its creative community. Also the city has  more parkland per capita than any other city in the country. Good place to enjoy here and socialize.
4. Burlington, Ontairo
With a waterfront on Lake Ontario and the Royal Botanical Gardens nearby, it's truly a beautiful spot to retire here. The weather is mild, there are 2.57 doctors per 1,000 people, and you'll have access to six community centers, nine golf courses, and lots of hiking and bike trails. What else would you want.
5. Cochran, Alberta
Cochran is up-and-coming Calgary satellite that is only 20 minutes from Cowtown and an hour from Banff. Located in the Bow River Valley and surrounded by the Rockies, the city is a truly stunning place to call home. Dynastream Innovations is headquartered there, which means Cochran is actually a wired community perfect for tech enthusiasts.
6. Victoria, British Columbia
The capital of British Columbia has all the benefits of island living like the lush landscape, mild weather, coastal location but with 50% less rain than nearby Vancouver. Victoria has a solid housing market, low unemployment and crime, and it's super easy to jump on the ferry and head off to the Gulf Islands.
7. Kelowna, British Columbia
This is an absolute island city where the mild winters, hot summers, and a gorgeous waterfront on lake Okanagan make this an ideal spot for starting the next chapter of your life. Located in the heart of BC's wine country, Kelowna is surrounded by vineyards, orchards, mountains, and provincial parks. You'll have access to some of the best healthcare facilities in interior BC, local theatre, and plenty of golf courses.
Now you need to choose which city or town you wish to ultimately retire.