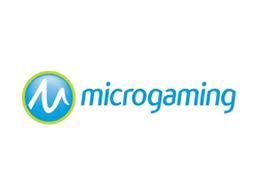 Microgaming has not long launched its iconic Batman slot and now they are launching more slots for us to enjoy. In total Microgaming are just about to launch not one, not two, but three new slots.
In keeping with recent Microgaming tradition, these are all HTML5 slots, this means they now have just under 40 HTML5 slots.
Three new Microgaming slots
The first of these slots is called Pure Platinum and as the name suggests it is a music based affair with platinum records being the symbols to watch out for when playing. This is a five reel affair with 40 pay lines. There is a free game feature that includes different levels of multipliers.
5 Reel Drive is the next slot and as you can imagine, cars and related paraphernalia are the theme of the day as you see fast cars and all on offer. This is a five reel, nine pay line slot.
The final instalment is called Coach Potatoe and whilst this is a more traditional three slot game, you will get to enjoy up to 15,000 coins in a jackpot and brilliant graphics to keep you entertained and happy.
All these slots are top quality and will sure to keep you entertained for hours.
Microgamng said of the new games:
"The number of devices available to consumers is continually growing therefore it is important that our mobile product evolves with this in mind. This is why we have successfully embarked on a monthly roll-out of new HTML5 mobile games. HTML5 technology has allowed us to develop games that can be played on the broadest range of devices, without compromising the audio-visual qualities. We have invested a lot of time and resources in developing our market-leading HTML5 platform, and we will continue to do so in order to meet the ever-increasing demands of the mobile gaming market."