Peaky Blinders gang was based in Birmingham, England, that operated from the end of the 19th century to after the First World War. The group, which grew out of the harsh economic deprivations of working-class Britain, was composed largely of young men of lower to middle-classes. They derived social power from robbery, violence, racketeering, illegal bookmaking and the control of gambling. Members of this gang wore a signature outfit that included tailored jackets, lapel overcoats, button waistcoats, silk scarves, bell-bottom trousers, leather boots, and peaked flat caps. The gang was highly organized with its own systems of hierarchy.
The Blinders' dominance came about from beating rivals, such as the "Sloggers", whom they fought for territory in Birmingham and its surrounding districts. They held control for nearly 20 years until 1910, when a larger gang, the Birmingham Boys led by Billy Kimber, overtook them. However, even though they had disappeared by the 1920s, the name of the "Peaky Blinders" became synonymous slang for any street gang in Birmingham.
In 2013, the name was reused for a BBC television series entitled Peaky Blinders. The series, which stars Cillian Murphy, Paul Anderson, and Joe Cole, is a crime story about a fictional crime family operating in Birmingham just after World War I.
Pragmatic Play launched Peaky Blinders as a slot game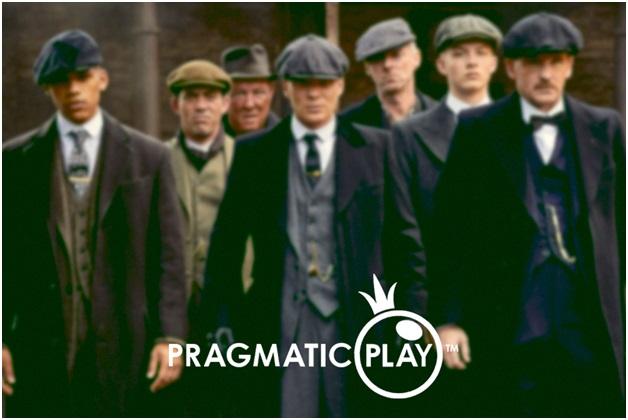 Pragmatic Play recently launched Peaky Blinders as a slot game at online casinos in Canada  Tommy and Polly Shelby hit the reels in this electrifying 5×3 video slot with 20 paylines and a huge winning potential. The Shelby Betting Shop is open for business and can reward you with money awards, while By Order of the Peaky Blinders offers a Respin that transforms all characters and Wild Symbol into a certain character Symbol.
The new gaming offering comes as a result of the leading content provider's collaboration with Peaky Blinders brand owner and producer Caryn Mandabach Productions. This partnership made it possible for the talented people part of the Pragmatic Play team to create the branded slot and make it feel like a real experience for every player.
About Peaky Blinders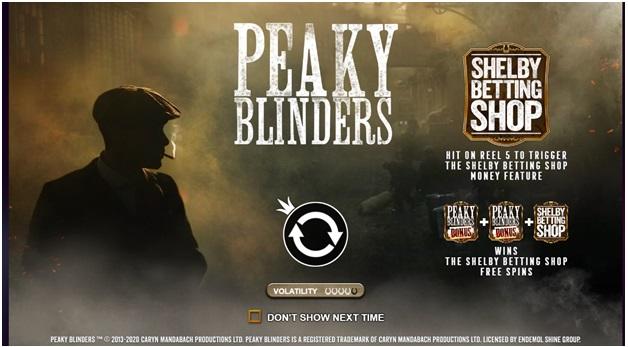 The branded slot came to life in close collaboration with Endemol Shine. It features a 3×5 layout making it as comprehensive as possible for the players. Small Heath is the place to be if you are a Peaky Blinders fan and they will get the chance to be transported there as soon as they commence their gaming session.
The new slot title comes with various special features further enhancing the potential payout a player could end up bagging. There are special modifiers of the gaming action such as the "By Order Of The Peaky Blinders" and the "Shelby Betting Shop". The former one is special because it makes all Wild and Character symbols stick to the reels and a respin is triggered. In the meantime, the latter bestows cash value for all Character symbols.
The Free Spins modes are also important, as it gives more chances of winning big. A Peaky Blinders Bonus symbol has to land on reels one and three before either of the modifier symbols lands on the fifth reel. Melissa Summerfield, Chief Commercial Officer at Pragmatic Play, pointed out that this is the first branded slot for the gaming leader and it is a special one. The game RTP & Volatility is 96.50%
You can play this awesome slot for free or with real money that's your choice.