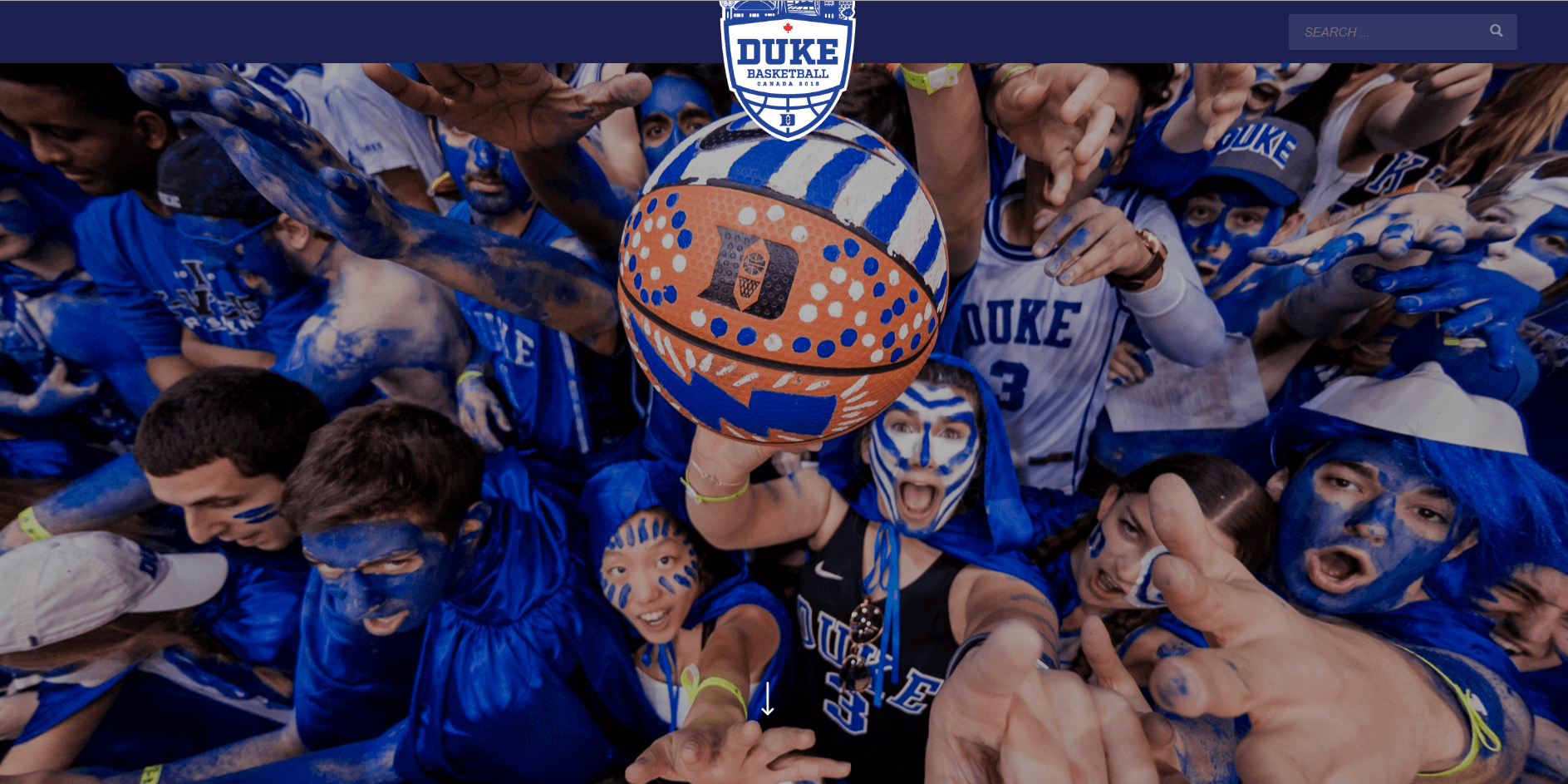 Duke Basketball is all set to play the three game series in Toronto and Montreal. This is for the first time that Duke Basketball team is coming to Canada to compete in the game. Today August 15th is the beginning of their three-game stretch with a game against the Ryerson University in Mississauga, Ontario just south of Toronto. The team on arrival to Canada will hold a media session at Westin Harborfront Castle at around 2PM today and will then practice tomorrow before preparing for the first game on Wednesday night at 7PM. Duke will be the home team and wear its white jersey for each of the three games.
With five NCAA Championships, 16 Final Four appearances and 20 Atlantic Coast Conference titles, Duke University is home to one of the nation's most successful men's college basketball programs. Under the direction of the sport's winningest all-time coach and Naismith Hall of Famer Mike Krzyzewski for nearly four decades, the Blue Devils' dynasty is one that few programs can match. Duke has produced 12 National Players of the Year, 68 All-Americans and more than 70 NBA stars.
How to watch Duke Basketball matches on TV in Canada?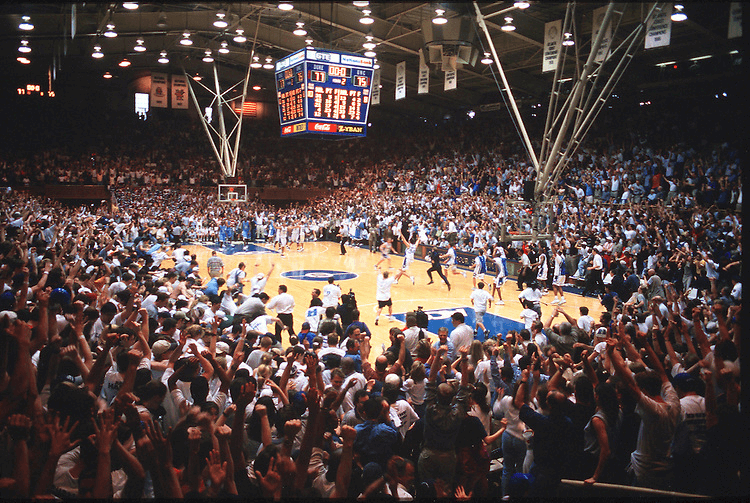 In this Duke Canada Tour, the Blue Devils, who are led by the all-time winningest coach in NCAA history as said above Mike Krzyzewski, will be debuting their no. 1 ranked freshman class. Duke will face off against Ryerson University and University of Toronto at Hershey Centre in Toronto, and McGill University at Place Bell in Montreal. The tour will take place August 15-19, with all three games set to be broadcast by ESPN in the United States, and TSN and RDS in Canada.
Esteemed Canadian R.J. Barrett leads Duke's 2018-19 freshman class, which is regarded as one of the best in college basketball history. The class also includes Zion Williamson, Cam Reddish and Tre Jones, who are ranked Nos. 2, 3 and 10 respectively, on the ESPN 100 Class of 2018 behind No. 1 ranked Barrett.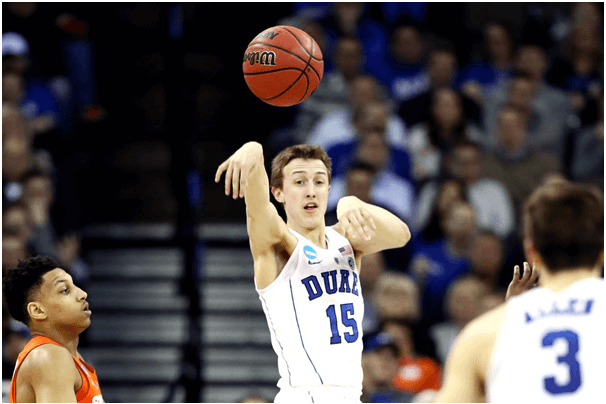 All three games (8/15 at 7PM, 8/17 at 6PM and 8/19 at 3PM) will be broadcast on ESPN Plus, the network's new subscription streaming app. Subscribe Now
Duke and ESPN announced Thursday that the Blue Devils' three exhibition games in Canada , plus an eight-episode documentary, will only be available on ESPN+, the network's direct-to-consumer streaming subscription service.
ESPN+  comes with a free seven day trial and then costs $4.95 per month or $49.99 for an annual subscription. It can be accessed online via the ESPN app on computers, smartphones, game devices or on television streaming devices like Roku, Apple TV, Fire TV or Chromecast. Note that while the ESPN app itself is free, accessing ESPN+ content will require paying the subscription fee.
Games Will Also Be Televised on TSN and RDS in Canada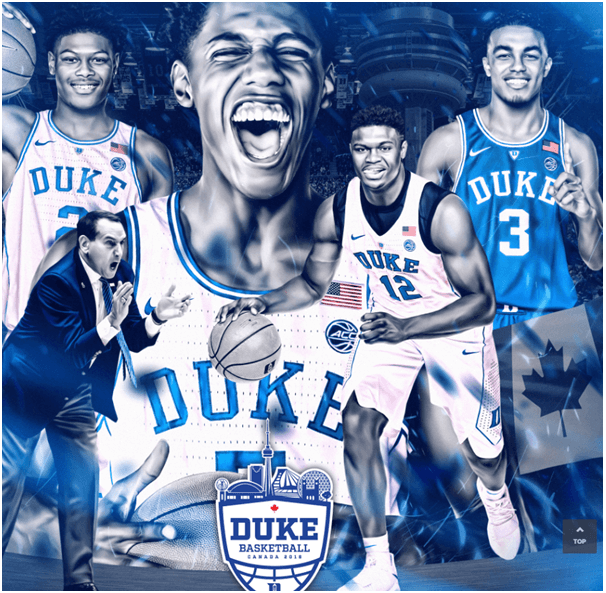 Each of the three games will be played under FIBA rules, with FIBA officials.
Paramount Fine Foods Centre in Toronto is the site for both games on August 15 and 17. Opened in 1998 and configured to seat 5,200 for basketball, the arena is the home of the Mississauga Steelheads of the Ontario Hockey League and to the Raptors 905 of the NBA G League.
Place Bell in Montreal opened in 2017 and will host the August 19 game. The arena seats 10,000 and is the home to the Laval Rocket of the American Hockey League. When Duke travels north of the border this week, it will go up against a trio of Canadian schools in the country's two largest cities.
So the first opponent team will be from Ryerson University Toronto, Ontario nicknamed as Rams. August 15: vs. Ryerson, 7 p.m.
Ryerson finished the 2017 regular season with a 17-6 record, good for the No. 5 seed in the U Sports (Canada's college athletics governing body) Final 8 tournament. The Rams wound up falling to Calgary in the championship game. Wednesday,
The second opponent will be University of Toronto, Toronto, Ontario nicknamed as Varsity Blues Friday, August 17: vs. Toronto, 6 p.m.
Although Toronto limped to a 13-11 regular season last year, the Varsity Blues are coached by John Campbell, who has worked as an assistant for Team Canada, and they have recorded back-to-back winning records after five straight losing seasons.
The third opponent will be McGill University,  Montreal, Quebec nicknamed as Redmen Sunday, August 19: vs. McGill, 3 p.m.
McGill ended 2017 with a 26-12 record on its way to the No. 3 seed in the U Sports tournament. The Redmen also ran into Calgary, losing to the Dinos in the semifinals, but captured their fifth conference title in the last six seasons.
Since these games will be in Canada, Duke will play its exhibition contests under FIBA rules even though the Blue Devils will be listed as the "home" team. According to Duke Chronicle following will be few point differences:
Instead of two 20-minute halves, the games will feature four 10-minute quarters with a 24-second shot clock and an eight-second backcourt violation.
The FIBA arc measures at 22 feet, 1.75 inches vs. the NCAA arc, which comes in at 20 feet, 9 inches.
In each quarter, the fifth team foul and beyond results in two free throws. There is no one-and-one.
Once the ball touches the rim, players can reach into the cylinder to grab the rebound unlike in the NCAA.
In the first and second quarters, the teams get a total of two full timeouts. In the third and fourth quarters, they get a total of three full timeouts. Also unlike under NCAA rules, only coaches can call timeouts.
Living our best life in Toronto.

🎶🎶🎶🎶⛴🇨🇦🔵😈😎#DukeCanadaTour pic.twitter.com/XE83mqg6tW

— Duke Basketball (@DukeMBB) August 14, 2018
Also this year ESPN+ will broadcast "Earn Everything," an eight-episode, all-access series. Filming has already started with the team's summer work in preparation for its Canada tour. The series will also show the team in Canada plus its work when it returns to Durham and will conclude with preparation for the season-opening game with Kentucky at the Champions Classic on Nov. 6.
ESPN+ is the first-ever multi-sport, direct-to-consumer subscription streaming service from The Walt Disney Company's Direct-to-Consumer & International segment and ESPN. It offers fans thousands of additional live events, on-demand content, and original programming not available on ESPN's linear TV or digital networks. This includes hundreds of MLB, NHL, and MLS games, Grand Slam tennis, Top Rank boxing, PGA Tour golf, college sports, international rugby, cricket, the full library of ESPN Films (including 30 for 30), and more
ESPN+ also comes in the form of an app if you want to get hooked with your cell phone to watch any of the matches.