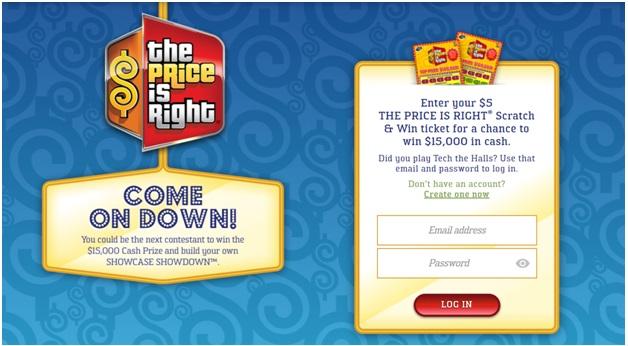 The Price is Right is the new scratch and win game right now being played in Canada to win $100, plus bonus Free Play tokens for PlayNow online casino in Canada. To play this game you need to head to PlayNow online site and register yourself as a player.
The Price Is Right promotion is open to all PlayNow players who play The Price Is Right games online or the $5 The Price Is Right Scratch & Win ticket, available at retail.
New PlayNow members that register during the duration of the promotion ie from August 2020 to February 2021 can also take part immediately after their membership is activated.
How to play Price is the Right Scratchie in Canada to win $15000?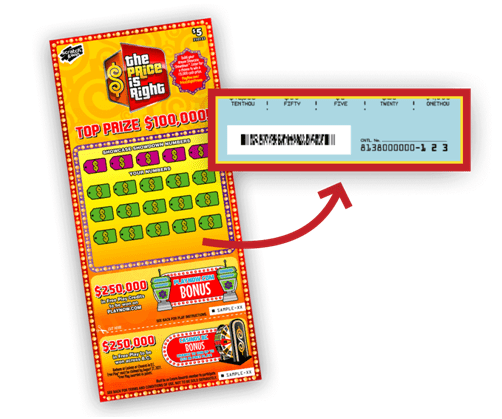 There are two ways to play Price is Right:
Either play online at Play now casino
Or
Play at lottery retailers across BC
To play online as a first step Visit PlayNow online site click here to visit with your PC or mobile or tablet.
Sign up at the casino by filling a short form and entering your details
If you have your account then simply log in with your user name and password
Use Promo Code PRICEISRIGHTBC during registration.
Also you can visit the My Promotions page and enter the bonus code
Deposit and spend $20 on online Casino games to receive your $20 Casino Token.
Your token will be deposited directly into your account!
Now enter for the chance to win $15,000! Multiple Ways to Play, Multiple Ways to Win. You can also win PlayNow Bonus Redemptions on participating $5 The Price is Right Scratch and Win Tickets.
This promotion is open to residents of BC who are of legal age to gamble.
There are 2 ways to enter the contest:
1 . Enter your 13-character contest codes.
Scratch your ticket to reveal the 13-character contest code at the bottom-right of the main Scratch & Win game play area underneath the scratch latex and noted by the word 'CNTL. No.' above the code. Log in with the email and password you used to sign up for the Tech the Halls contest, or create a new account. You will get 1 contest entry for every contest code entered.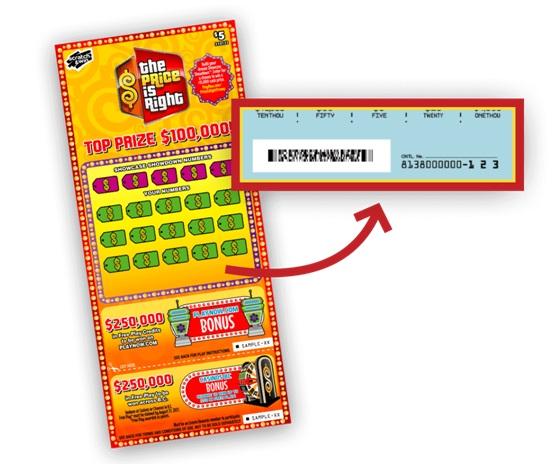 2: No purchase necessary entry
Get a one-time no purchase necessary contest code at Facebook.com/LottoBC
One no purchase necessary contest entry per account.
What do you need to do?

During the Promotion Period, you may generate an entry each day they play on PlayNow.com for a total of maximum 42 entries. A player may generate one entry each day (4:09:00 am PT/ 6:09:00 am CT on one day to 4:08:59 am PT/ 6:08:59 am CT) they make a minimum cumulative wager of $1 on The Price Is Right Instant or Slot games on PlayNow.com.
You can enter with a Scratch & Win ticket.  During the Promotion Period, an Entrant can purchase a $5 The Price Is Right Scratch & Win Ticket from any Lottery Retailer with the Ticket CNTL No. found under the latex covering of the Ticket.
Go to PlayNow.com/PriceisRightPromo, click the Scratch & Win Contest Page. Use your Tech the Halls account to log in or complete and submit the 2 contest sign up form on the Contest Page to create an account. Once you are logged in, enter the Ticket CNTL. No. to receive one entry.
Also, a contest code will be made available during the Contest Period on the Lotto BC Facebook page: facebook.com/lottobc. Complete and submit the contest sign-up form on the Contest Page to create a contest account or log in using your existing Tech the Halls account information. In your contest account, enter the Contest Code from Facebook to receive your no-purchase necessary entry. One entry allowed per account.
At the end of each Promotional Period, all entries generated throughout the Promotional Period will be totaled and entered into the Grand Prize draw.  Scratch & Win players will not have to make purchases in order to enter the contest
You can access a one-time only no-purchase-necessary contest code at facebook.com/lottobc.
Players can enter multiple tickets at once to earn entries. In addition, players can return to the website at any time with their login information to enter additional tickets.
There are no restrictions on the number of unique $5 The Price Is Right Scratch & Win tickets that can be entered.
One entry can be earned each day a player has entered the promotion code, PRICE2020BC, and played The Price Is Right  Instant or Slots game online at PlayNow.com. The second and third entries are earned when the player enters each $5 The Price Is Right  Scratch & Win Ticket CNTL No. at PlayNow.com/PriceisRightPromo.
How do you know you have won?
If you win a BCLC representative will attempt to contact each Drawn Entrant by telephone and/or email using the contact information provided in his or her Contest Page profile or PlayNow.com profile within seven (7) days of a Grand Prize Draw. The Scratch & Win contest ends on February 28, 2021 at 23:59:59 PT. The prize draw will take place March 8, 2021 or reasonably close thereto. The selected entrant will be contacted after April 19, 2021.
When will you receive your prize?
The draw prize will be in the form of a cheque made out to the authenticated winner. It will take 6-8 weeks for validating, processing and shipping to complete.
If you win the $15,000 Cash Prize, you can visit Prize Payout locations in Vancouver or Kamloops to officially authenticate your win.
Rules of the game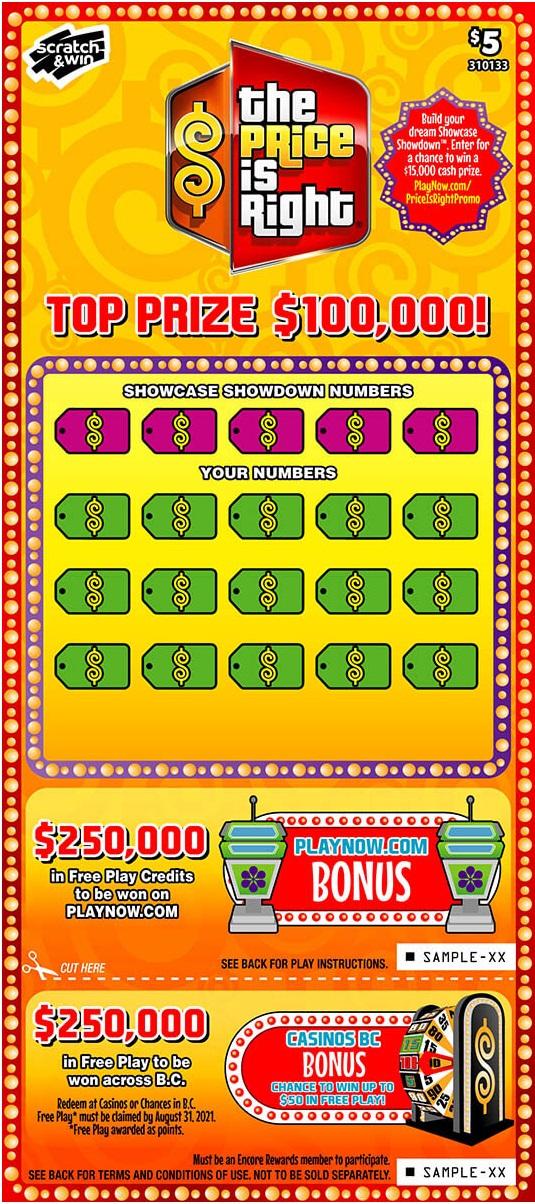 Spend a minimum of $20 (cumulative) on any PlayNow.com Casino games (excludes Live Casino).
Your $20 Casino Token will be awarded after you have completed the promotional requirements.
. This promotion is only available for new PlayNow.com account holders.
To be eligible for this promotion you must meet the deposit requirement and spend requirement.
Tokens cannot be used to meet the deposit or spend requirements outlined above. Once credited to your account, the Token must be used within 14 days. Tokens will not be reissued following expiration.
Tokens awarded have a 30x wagering requirement. Only Casino games (excluding Live Casino) and Virtual Sports games will count towards the wagering requirements. Held funds generated from the Token may only be used on Casino games (excluding Live Casino) and Virtual Sports games.
The $20 Sign Up Bonus Casino Token awarded has a 30x wagering requirement: $20 Casino Welcome Offer Conditions
Therefore, wagering requirement = $20 x 30 = $600 ($20 Token + $580 play through of winnings)
Until the wagering requirement is met, any winnings generated from the Token will be deposited in your Held Funds account. You can play eligible games with Held Funds but you cannot withdraw Held Funds from your account. Once the wagering requirement is met, any Held Funds remaining will be transferred to your Cash Balance and can be withdrawn from your account or used on any game on PlayNow.com
Customer support
For questions relating to the Scratch & Win ticket or contest you can contact by either filling a form or call the Customer Support Team via phone daily from 7am to midnight PT. 1-866-815-0222. For questions relating to the PlayNow contest or eligible games call at 1-877-706-6789.