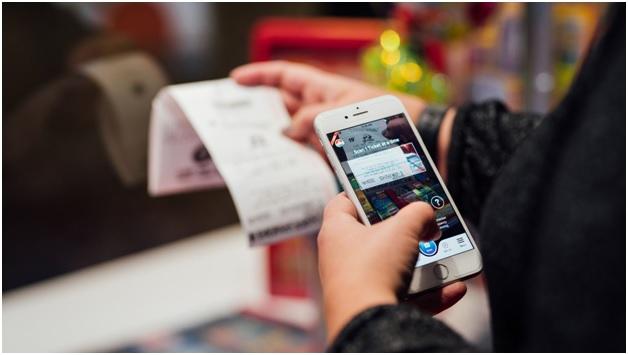 Atlantic Lottery Corporation New Brunswick is a very famous casino and lottery provider in Canada. You can play slots and casino games as well as lottery games either online at their virtual casino or at various physical video lottery terminals whom they call as coasters. Though the games offered are almost the same to play at their online casino or at venue locations but the betting stake is different.
How much can you bet playing slot games in New Brunswick online casino?
The government in Canada has made strict regulations in limiting maximum bets and the Atlantic Lottery Corporation is required to limit bets on physical video lottery terminals to $2.50 per spin in New Brunswick whereas at their virtual casino it is $100 for slots. So the online Atlantic Lottery Corporation casino in New Brunswick is allowing players to wager up to $100 on single spins of its virtual slot machines which are 40 times more than the legal limit allowed for its physical video lottery terminals.
According to corporation spokesperson Molly Cormier on virtual betting limits, the regulations for Atlantic Lottery's online casino-style games are separate from video lottery regulations.  He added that the product mix and gaming rules for (the) online casino offering would be similar to land-based casino sites in New Brunswick. The products and standards are also consistent with other regulated online platforms operated by lotteries across Canada."
Under the "Casino" umbrella on its website, the Atlantic Lottery Corporation has been operating nearly three dozen slot machine games that it says are "available in N.B. only."
Most of the online slots offered on its website allow maximum wagers of $40 or more, with one called White Orchid allowing wagers of up to $80 at a time and another, called Spartacus, Gladiator of Rome, allowing up to $100 per play.
In addition to slots, the corporation's online casino features table games with even higher betting limits, including virtual baccarat, where players can wager up to $250 at a time, and virtual blackjack, where $500 per hand is allowed. So if you are a high roller punter wanting to play Blackjack then the betting limit is $500 hands of Blackjack.
In order to play in the casino, players have to reside in New Brunswick and are required to set up an online account. The Atlantic Lottery Corporation allows those to be funded in a variety of ways, including instantly with a credit card.
Atlantic Lottery Corporation online casino went live in August of 2020.
How much can you bet playing slot games in New Brunswick physical video terminals?
When you see a Coasters sign outside a bar in New Brunswick, you can be sure that the location has a full range of Atlantic Lottery games available inside.
From Video Lottery to PRO•LINE; Breakopen tickets to lottery games, Coasters has gaming options for everyone.
Each Coasters location has:
Up to 25 video lottery terminals
Scratch'N Win and Breakopen tickets
A lotto terminal to purchase your favourite draw games like Lotto 6/49, Lotto Max and more
PRO•LINE games
Online access to your ALC.ca account
Coasters also features an enhanced responsible gambling presence with a dedicated Atlantic Lottery gambling information kiosk. This kiosk provides information on Atlantic Lottery products and materials, tips and tools on how to play responsibly.
You can find Atlantic lottery corporation video terminals at Moncton, Fredericton, Saint John, Beresford and Miramichi. New Brunswick has strict rules about the operation of physical video lottery terminals, including a maximum $2.50 betting limit per spin.
A video lottery terminal (VLT) is a gaming machine that allows you to bet on the outcome of a video game. VLTs are similar to slot machines, except that a VLT is connected to a centralized computer system that determines the outcome of each wager using a random number generator. Although the outcome of each wager is random, the total amount and number of payouts may be programmed by Atlantic Lottery Corporation (ALC). The ALC, a crown corporation owned by the four Atlantic Provinces (New Brunswick, Nova Scotia, Newfoundland and Prince Edward Island), operates the video lottery program on behalf of the Province.
In Charlottetown, Prince Edward Island, ALC owns the Red Shores Racetrack and Casino at Charlottetown Driving Park (now called Charlottetown Driving Park Entertainment Centre) which includes harness racing, slot machines and poker tables and is located. It also runs Red Shores at Summerside Raceway in Summerside.
The Atlantic Lottery Corporation lists the small wagers allowed on physical video lottery terminals it operates in all four Atlantic provinces as one of the steps it uses to "help manage responsible play."
But it has taken an entirely different approach in the online environment. A number of games in the corporation's online casino also exceed the legal maximum payback percentages to players, which New Brunswick regulations set at 96 percent for video lottery terminals.
Atlantic Lottery Corporation Online Casinos
According to Calvinayre site ALC has had a rough couple of years, partly due to restrictions on gambling and partly due to the coronavirus. As it struggled to gain strength, it introduced its online casino in New Brunswick last year, implementing a CAD$500 ($392.75) limit per hand on blackjack and a CAD$100 ($78) limit per turn at a slot machine. ALC had difficulty finding a decent amount of support for its online casino operations, but the revenue slide caused by COVID-19 proved to be the catalyst it needed.
Prince Edward Island leaders have tried to keep online casinos away for over ten years but is now reportedly more amenable to the idea, as are more governments everywhere. According to the CEO of ALC, Chris Keevill, too much money continues to be directed to offshore operators, leaving places like Prince Edward Island and others without much-needed revenue. Keevill asserts, "Offshore operators who are marketing to Atlantic Canadians really picked up steam over COVID. We don't think that they operate with the best interests and safety of Atlantic Canadians in mind."
ALC has had an annual initiative to try to expand its online gambling operations and has routinely asserted that a virtual casino could produce as much as CAD$80 million ($62.8 million) over a seven-year period. That figure is likely to be higher now, given the expanded attention directed to online gaming, and a significant portion of that revenue would be turned over to governments for their programs. The company has been silent on the exact amount of money it has been racking up through its New Brunswick segment but has reportedly told Prince Edward Island leaders that they can expect up to CAD$750,000 ($589,000) in profit in only the first year of operation.  Anyone outside New Brunswick, Nova Scotia and Prince Edward Island is out of luck, though. The ALC asserts that it uses strong geofencing to limit access to the site to only those authorized jurisdictions, which helps it comply with regulations. The company doesn't yet have any plans to roll out the online casino to Newfoundland or Labrador, but is most likely working on it behind the scenes.