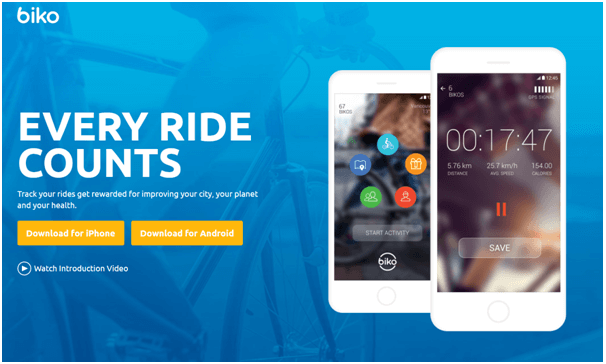 Biking has been the most favourite of activities at all times and if you love to bike then here is the good news. The newly launched app in Toronto named Biko offers you rewards and freebies just if you rack up kilometres on your bike. The freebies can be free coffee, packs of beer and lots of other goodies for you.
Launched in May 2017 for Toronto bikers this app's Canadian manager, Molly Millar wants to every award be available to you and you can start getting free coffee from Jimmy's by biking to work tomorrow. As more and more users are signing up for this free app the concept is fairly simple:the app uses GPS to track a cyclist's kilometres. One kilometre equals one "Biko point".
This app earlier started in Bogota, Colombia in 2015, before riding into Medellín, Mexico City, and Vancouver last fall.
According to Molly Millar, Biko's Canadian manager, globally app users have reduced carbon emissions by 2,780 tonnes. That's equivalent to taking 587 passenger cars off a road for a year with this app.
How to get started with this app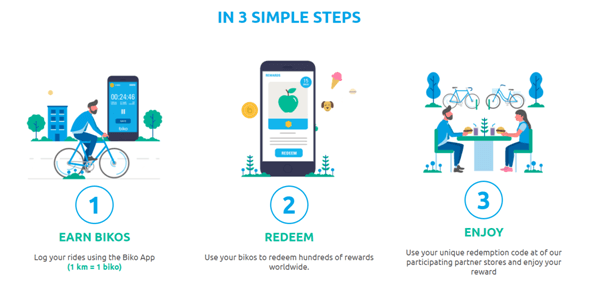 First download the app free from iTunes store online for iOS device or from Google Play Store for your Android.
Then register yourself with the app and log your rides using the Biko app and start earning bikos. Note that 1 km = 1 Biko
Now use your bikos to redeem hundreds of rewards even worldwide.
You need to use your unique redemption code at the participating partner stores and enjoy your rewards.
Some of the partners are nutcase, callburger, dish & Du/er, Bike center, Scoot, Linus, Nossa Familia coffee, Big Rock Urban Brewery, Vancouver art gallery, Zipcar, Cancino Pizza, Museo Jumex and many others.
Get informed in real time on the best way to move around on bicycle with the map in the app. It shows you the bike friendly streets, roads hazards, secure parking and more relevant information.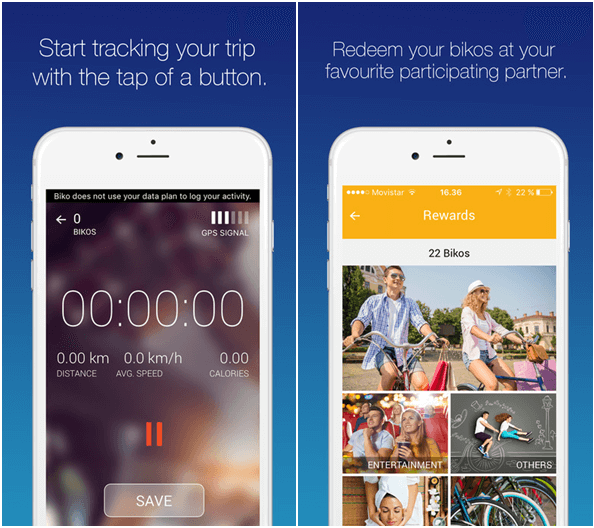 Android smartphone users need 4.0.3 and up compatible devices to run this app and for iOS user who own iPhone you need  iOS 8.1 or later devices. The app comes in two different languages that is English and Spanish. In case you need any help or more information just email at support@bikoapp.com