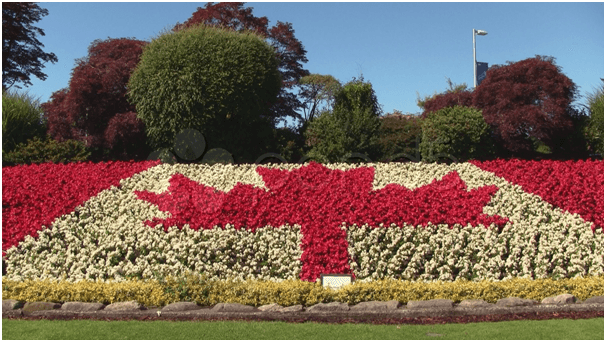 Canadians love nature and flowers. People of Canada love all varieties of flowers and prefer to gift flowers to their dear and near ones on special occasions like Christmas, Friend Ship Day and Thanksgiving Day. All varieties of Lilies, Bunch Of Multi Colored Roses, Potted Roses In Tin Container, Pastel Long Stem Roses, Bunch Of Wow Roses, Sunflowers, Mini Carnations, Gerbera Daisies, Snapdragons, Miniature Rose, Cyclamen, Mums are the flowers which are dearly liked by Canadians for the gift purpose.
Most of the flowers bought in Canada come from South America, specifically Colombia and Ecuador. The famous flowers grown in Canada are Geraniums, Poinsettias and Chrysanthemums. While Canada Lily, Lilium canadense, woodland lily, grow wild in damp meadows and thickets from Alabama to Quebec.
But there are eight distinctive flowers and leaves that are widely used in Canada and have due respect and honor. Here find some interesting facts about them.
1. Poppies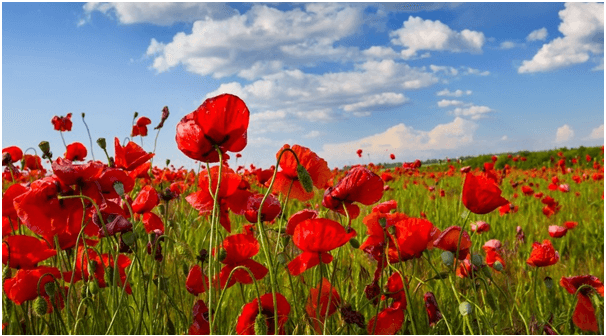 Poppies are those flowers that are widely used for remembrance. In Flanders Fields the poppies blow… Between the crosses, row on row…When Lieutenant-Colonel John McCrae penned these haunting words in the spring of 1915 at the second Battle of Ypres, he could never have anticipated what a powerful and inspiring symbol the red flowers he wrote of would become. Thanks to his poem, poppies quickly came to represent both gratitude and hope for Veterans and survivors of the First World War.
Hand-made poppies were first offered for sale in 1920 when a French woman, Madame Guerin, used them to raise funds to support destitute children in war-torn areas of France. Following her example, the Great War Veterans' Association (the predecessor of The Royal Canadian Legion) officially adopted the poppy as its Flower of Remembrance in July 1921. Their first hand-made blooms were sold in November 1921 with proceeds benefiting wounded Veterans.
Decades later, the tradition of wearing poppies as a sign of respect and thanks for those who have served in uniform continues both here in Canada and in many parts of the world. You can visit the Royal Canadian Legion's Poppy Campaign for more information about poppy symbolism.
2. Forget-me-nots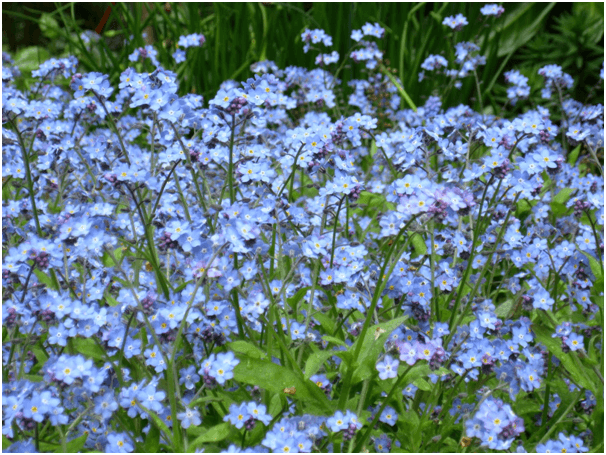 Forget me not as the name suggest are also used as flower for remembrance. Tiny forget-me-not flowers have a special meaning in Newfoundland and Labrador where they are often worn as symbols of remembrance. Before joining Canada in 1949, Newfoundlanders traditionally observed Memorial Day on July 1st each year. This date was chosen as a reminder of the hundreds of casualties suffered by the Royal Newfoundland Regiment on July 1, 1916 at Beaumont-Hamel, France during the Battle of the Somme.
Much like the poppy, the forget-me-not emerged first as a symbol of respect and later became a source of revenue for wounded Veterans. Even today, tiny fabric forget-me-nots are still worn on July 1st in Newfoundland and Labrador as a sign of remembrance.
3. Tulips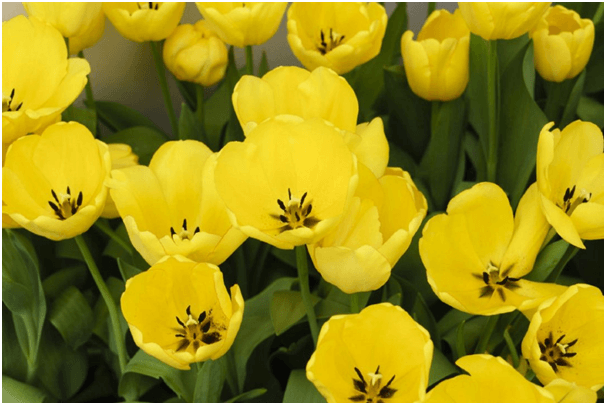 Tulips represent gratitude. Each spring, Canada's capital city comes alive with colour as millions of tulips burst into bloom. These beautiful flowers serve as a symbol of the unique friendship that blossomed between the people of Canada and the Netherlands during the Second World War.
In 1940, Crown Princess Juliana, the only child of Her Royal Highness Queen Wilhelmina of the Netherlands, secretly boarded a Dutch vessel bound for Halifax. She, her husband and two small daughters soon took up residence in Ottawa, which provided the family a safe haven for the remainder of the War. Her gratitude to the people of Canada was further reinforced by the bravery and sacrifices of the thousands of Canadians who fought to Liberate the Netherlands in 1944 and 1945.
In 1945, to thank Canadians for their kindness, Princess Juliana presented Canada with 100,000 tulip bulbs. Canada continues to receive 20,000 bulbs from Holland each year as a sign of their enduring gratitude.
4. Daisy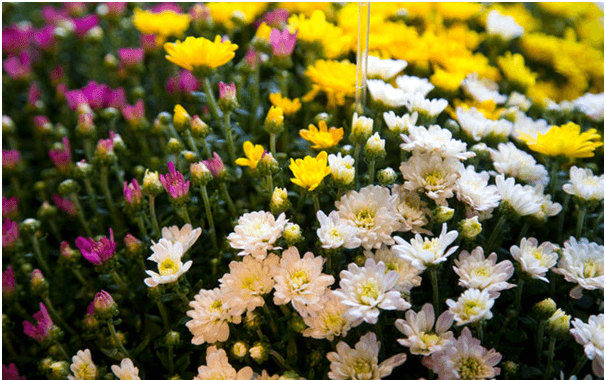 Daisies symbolize hope and resistance. During the Second World War occupation of her country, Her Royal Highness Queen Wilhelmina of the Netherlands sought refuge in the United Kingdom. The daisy held special significance for her as it had been blooming in Holland when the country was invaded. As a reminder of her nationality and of Holland's resistance under occupation, Queen Wilhelmina encouraged Dutch refugees to wear daisies called margriets in Dutch on their lapels.
The symbolism of this flower was reinforced on January 19, 1943, when Queen Wilhelmina's only child, Crown Princess Juliana, gave birth to her third child at Ottawa's Civic Hospital. Princess Juliana, whose family found a safe haven in Canada from 1940 to 1945, named her new baby Princess Margriet. She was the first royal child ever born in North America! To help, the Canadian Government even passed a special law declaring the hospital room she was born in as international territory, allowing her to inherit full Dutch citizenship from her mother.
The tiny princess captured the hearts of Canadians and Dutch alike. Her birth became a symbol of hope and inspiration for the people of the Netherlands, many of whom faced starvation in the months leading up to the Liberation of the Netherlands, a campaign in which Canada's armed forces played a major role.
5. Laurel Leaves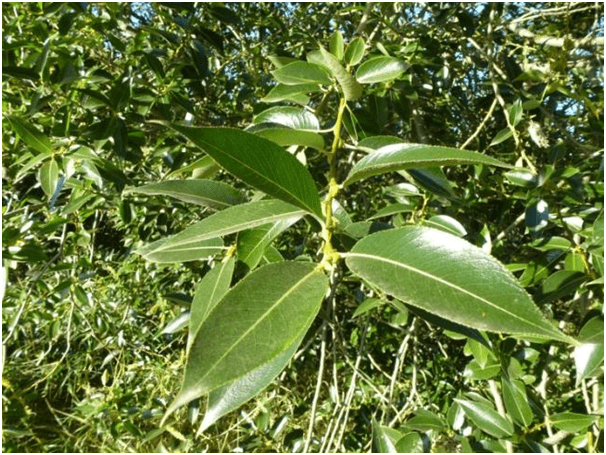 Laurel leaves symbolize victory. People lay leaves wreaths on Remembrance Day. The tradition of using wreaths to show respect is actually a very old one. Greeks and Romans often wove bay laurel tree leaves into wreaths to be worn as crowns by the victors of sporting events (like the Olympics!) or military campaigns. Ever since, the foliage of bay laurel trees has been a symbol of both victory and death. That is why wreaths are laid at commemorative ceremonies around the world.
Laurel leaves are also sometimes used as decorative elements on stone monuments and can even be found on the Tomb of the Unknown Soldier at the base of the National War Memorial in Ottawa.
6. Rosemary Leaves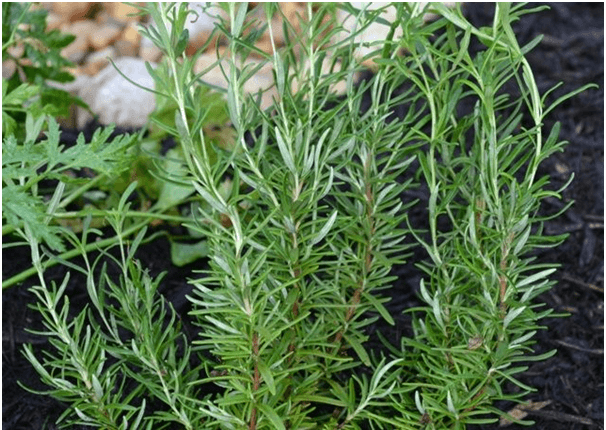 Rosemary leaves are for remembrance. In ancient times, rosemary was thought to strengthen memory. In fact, Greek scholars often wore rosemary in their hair to help remember their studies! In both literature and folklore, the herb has often been featured as an emblem of remembrance. Even today, Australians show their respect by wearing small sprigs of rosemary in their coat lapels on ANZAC Day.
7. Maple Leaf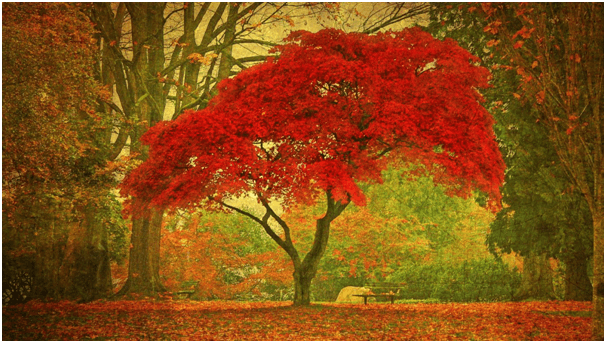 Maple leaf symbolizes patriotism. The Maple Leaf first appeared as a military symbol in 1860, when it was incorporated into the badge of the 100th Regiment (Royal Canadians). During the First World War, the leaf was also featured prominently on the badge of the Canadian Expeditionary Force and by the Second World War, it was being used by many Canadian troops for everything from regimental badges to identifying Canadian army and naval equipment.
On February 15, 1965, the red maple leaf flag was inaugurated as the national flag of Canada. Ever since, it has stood as a symbol of pride and patriotism for Canadians everywhere. The Leaf of Maple is an official symbol of Canada depicted on its current and previous flags, the penny, and on the coat of arms.
8. Rose of Sharon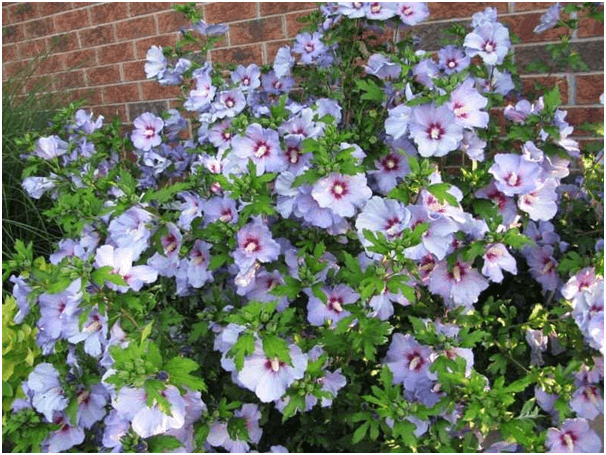 Rose of Sharon symbolizes Resilience. It is the national flower of Korea. Its beauty is said to reflect the glory and success of the Korean people while its hardiness speaks to their ability to persevere. The flower's name in Korean is Mugunghwa meaning "immortal flower". This flower holds special meaning for the many Canadians who served during the Korean War.
Besides these eight flowers and leaves there is one more known as the white trillium. The floral emblem of Ontario (province located in the east-central part of Canada), is known as the White Trillium, a flower grown freely in the forests and woodlands. The White Trillium can be recognized by the three white waxy petals that protrude from each flower. The Trillium is a protected species of flower, and should not be picked.
So you see how flowers have a special place in the heart of all Canadians. Next time you pick a flower recall its history and what it symbolizes.