Find out why Larry Leadbeater lottery winner waited to have his $1 Lotto Max prize and how much time you need to claim your prize.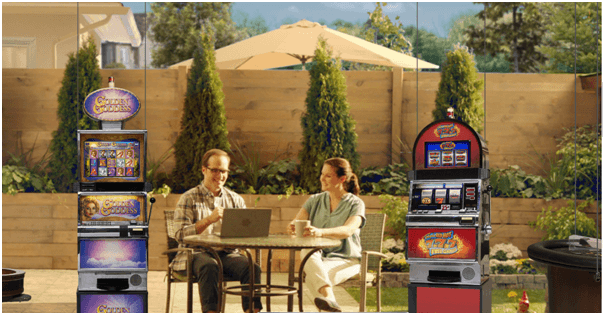 Recently on 8th June Winnipeg based Larry Leadbeater won $1 million Lotto Max lottery. It was a time to celebrate the win but instead Larry was all quiet. The reason being he had put his winning ticket in a safety deposit box, and waited a few weeks before claiming his prize.
He had purchased his lucky ticket of lotto Max that won him one of the week's 52 Lotto Max Maxmillions payouts at a gas station in St. Vital. He did not watch the draw that day, but found out about his lucky moment soon.
But why he waited to claim the prize?
Larry's ambition and dreams are now high after the win. He wants to renovate his house and purchase a new vehicle, probably a new car. He had never expected to win, even though he had hope that one day he would, and that it felt surreal. There are reasons for having patience to get hold on the real million dollars.
According to Ontario Lottery and Gaming Corporation spokesperson Tony Bitonti successful players delaying prize collection happened more frequently than commonly believed. He said the main reason for doing so was to ensure the payout will be utilised wisely.
Lucky players often share their news with trusted friends and family members, and consult financial advisors and lawyers. Only when they are sure sound plans have been made, do they go forward to make a claim.
Prize Money can be Trouble Maker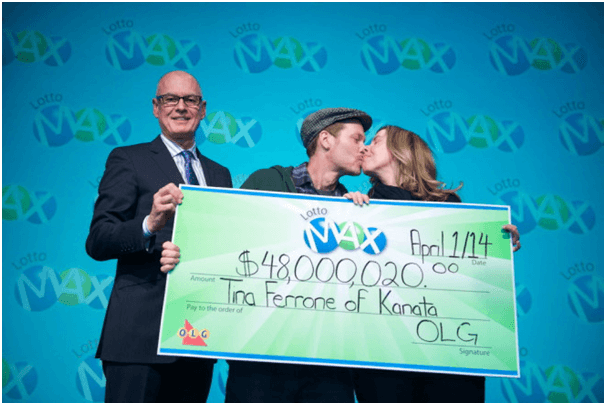 Money can be a trouble maker often for winners. All the family members, relatives, friends start coming to you asking for money.
Also many are afraid to have all the money at once and get into trouble as where to deposit or what to do with the money. There have also been cases of a prize being claimed in British Columbia just 5 days before the deadline, and of an Ontario man claiming a $30-million-win only 12 days before the deadline. He was later sued for half his prize by his ex-wife; a case that ended in an out-of-court settlement.
Larry Leadbeater was not the first lottery winner to wait some time before claiming their payout. In 2016, another Winnipeg resident, Roland Tessier, won $1 million in a Lotto 6/49 draw, and waited before identifying himself to lottery authorities.
He found out his quick pick ticket won when he checked the results online the morning following the draw. He confirmed them by visiting a store and he told the cashier she would be surprised when she checked his numbers.
Tessier explained his delay by referring to the old proverb about not counting unhatched chickens. He said he was reluctant to do anything until he was absolutely certain all was in order. Like Larry 2018 reluctant winner, he planned to spend some of the money on renovations.
Even though good financial planning is recommended to winners, they should not wait too long before validating their tickets. According to Bitonti, all tickets purchased at terminals have an expiry date before which all winnings must be claimed.
So how long can you wait to claim the lottery prize?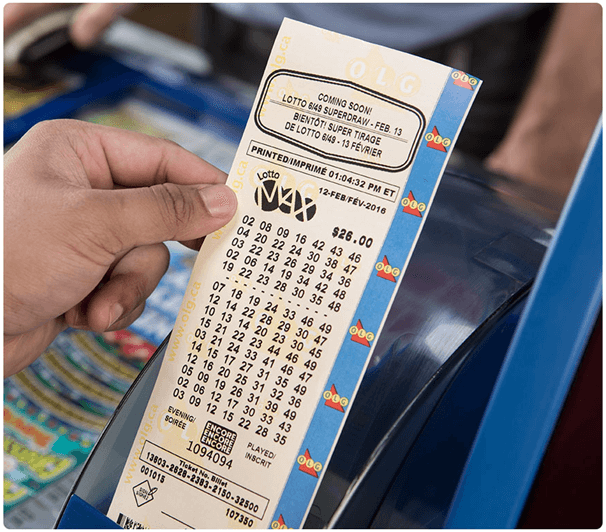 You can wait for atleast 12 months to claim a prize. All lottery tickets expire in a year's time.  Also there is a time to process your wins and get the prize.  Here is the prize claim time period for processing your wins by OLG.
1. If you have won $1000 only or less
If you have won $1000 only or less then it takes only 20 minutes to process the claim. Such wins or small wins are even handed out immediately to the winner by the authorized retailer, by mail, by authorized casinos and at the prize centre.
Tale your signed ticket to the OLG retailer for prize verification on a lottery terminal and if you have won.  You will see a winning message on the Customer Display Screen and hear a winning message play from the lottery terminal.
If the retailer can pay your prize, he or she will tear through the bar code of your paid-out ticket, and return the validated ticket to you along with the corresponding Customer Receipt. If a retailer is unable to validate your ticket because it is damaged you must mail it to the Prize Centre to determine if the ticket has won a prize.
Your retailer will pay your prize amount in cash. Every retailer can pay up to (and including) $50. Retailers have the option to pay up to $999.90 (as long as they have the cash available).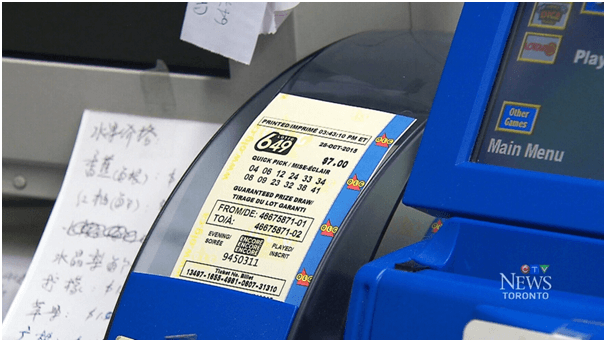 2. If you have won $1000 or more
To claim a prize of $1,000 or more, you must complete a Lottery Prize Claim Declaration Form. This applies to both single and group play wins. All prize claim documentation must include the claimant's legal first and last name as shown on the valid government issued identification that will be presented with the claim documentation.
On average, your mail-in prize claim will be processed within 4 to 6 weeks of receiving the completed prize payment requirements identified below. If any of these required items are missing or incomplete, the OLG Mail-in Prize Centre will contact you directly to complete them. This may delay the processing of your prize payment. You have to contact them at to receive your winning cheque OLG Mail-in Prize Centre P.O. Box 130 31 Adelaide Street East Toronto, ON M5C 2J1
3. If you have won $10,000 or more up to $250,000
If you have won $10,000 or more up to $250,000 you can claim at authorized Canadian OLG casinos or at the OLG prize center.
You have to fill the lottery prize claim form.
You can drop off your prize claim up to and including $250,000 at select Slot and Casino facilities. Most locations can pay prizes of less than $1,000 in cash. Winning Tickets of $1,000 or more will be couriered to the OLG Prize Centre on your behalf for processing.
It may take seven to 10 business days for mailed cheques to be delivered after the cheque presentation date.
A photograph of you holding the original and/or a promotional cheque is required and documentation must be signed prior to the cheque being released. This applies to both individual and group wins.
Prizes of $10,000 and over are considered major wins. Once your prize is approved for payment, you will be interviewed by a Prize Centre staff member to complete the publicity requirements associated with your major win.
Prize Claimants who choose to drop off a prize claim from $10,000 up to and including $250,000 should be aware that the payment process may take a minimum of six weeks as a face-to-face interview will be scheduled and normally conducted at the location where you dropped off your claim.
Once the interview is complete your claim will be returned to the Prize Centre to continue the prize payment process.
A Prize Centre Representative will then inform you of the prize payout date. For group wins, each member of the group will be contacted and interviewed individually.
A lot in bloom there, @hollerado – including our pretty est. $60 Million jackpot + est. 60 MAXMILLIONS (don't forget the draw, tonight!). #dreamtothemax pic.twitter.com/8Yc1bLDpav

— Ontario Lottery (@OntarioLottery) June 8, 2018
4. If you win $250,000 or more
If you win $250,000 or more prize can be claimed only at the OLG prize centre
You have to fill the Lottery prize claim form.
The waiting time to claim the prize depends on few hours to months or six weeks.
For prize claims between $10,000 and $15 million the claim process can take four or more hours. For the best chance at receiving a same day prize payment, claimants should arrive at the Prize Centre by 3 p.m. Monday to Friday, or by noon on Saturday. Notwithstanding the foregoing, OLG cannot guarantee same day prize payments.
Prize claims over $15 million may take several hours, and may not be paid on the same day claimed. Claimants should arrive at the Prize Centre by 11 a.m. Monday to Friday.
Most prize winners claim their prize on Mondays and Fridays. Tuesday is also busy during the fall and winter months. If you plan to visit the Prize Centre on one of these days, you may experience longer wait times.
To help process your claim, you should be prepared to answer some questions to help OLG verify the ownership of the winning ticket. You will be asked a series of questions including when and where the ticket was purchased, and if you or any member of your family is affiliated with OLG or with a person who sells OLG products.
The OLG Prize Centre issues cheques for all claims. There is no cash on the premises.
What else you need to know when claiming the OLG lotto wins?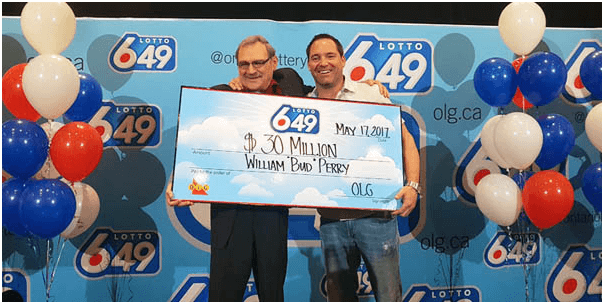 OLG will publish information on all lottery wins of $1,000 or more on OLG.ca for a period of 30 days. This information will include the name, city of residence and the prize won for all individuals or groups who are paid a lottery prize of $1,000 or more.
You must complete a Lottery Prize Claim Declaration Form for all winnings over $1000.  This applies to both single and group play wins. All prize claim documentation must include the claimant's legal first and last name as shown on the valid government issued identification that will be presented with the claim documentation. All sections need to be filled out in the form (Sections A,B & C), including where you purchased your ticket. Make sure the form is signed and witnessed. If you can't print the form from the website, forms are available at select Slots and Casino locations, or you can call the OLG Support Centre at 1-800-387-0098 and ask for one to be mailed to you.
If there are no issues with your prize claim, you will receive a cheque in your legal name as shown on Government issued identification presented at the time of prize claim.
For group claims, individual prize cheques will be issued to each member of the group based on the proportion of prize indicated on the Lottery Prize Claim Group List.
Note that a prize cheque cannot be released to anyone other than the person named on the cheque. If the winner cannot attend the Prize Centre, his/her cheque will be sent by regular mail or courier, based on the winning amount.
Also group winners need to contact OLG Prize Centre to schedule an appointment at 1-800-387-0098 if they win $10,000 or more.
To claim the prize you need to bring your original signed ticket. For group winners the ticket should be signed by the group leader "In Trust" or each group member may sign the ticket.
Have your Customer Receipt with you (if the ticket was already validated by an OLG retailer).
You need to have a valid government-issued photo ID with your birth date, and a second piece of acceptable identification.
Prize winnings cannot be assigned, transferred, lent, sold or otherwise directed to third parties by prize winners. For greater specificity, all prize winnings will be paid directly to the prize winner (as determined by OLG).
For more information click here
Friday's record-breaking #LOTTOMAX prize = $60 Million jackpot + est. 50 #MAXMILLIONS. MIC. DROP. pic.twitter.com/dTwrSxoxLv

— Ontario Lottery (@OntarioLottery) June 1, 2018