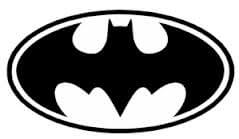 The Dark Knight Rises again and this time it is in the form of a new slot that has been developed by Microgaming and launched this September.
We all know that the new The Dark Knight Rises film launched to much success and its of no surprise that a casino game would follow as many of us would love to see Batman in action whilst enjoying a slot game.
Microgaming has the licence with DC Entertainment and because of this they are the only slot developers who are able to create a Batman slot, something they have done to the enjoyment of all.
The Dark Knight Rises Slot
The Dark Knight Rises slot is a five-reel, 243-Ways-To-Win slot game, much like many others in the Microgaming family. Whilst this may sound run of the mill to many, the truth is that it is not. The bonus feature on this game is out of this world and with Batman and Bain being the main focus of this game, roll them in on the reels and you will find your bank balance bulging.
A number of online casinos have launched this slot, including the iconic slot casino All Slots Casino. If you love your DC comics or Hollywood films based on the comics then look no further than this new Dark Knight Rises Slot.
Microgaming said of the new Dark Knight Rises Slot:
"It is always very exciting to be launching a game sequel, especially when the first instalment has become such a success. Our game development team has done an incredible job.
"The slot fully embraces the Batman brand and pays justice to the film while also incorporating a series of pioneering features to enhance the player experience.
"Batman fans will not be disappointed; we expect The Dark Knight Rises online slot to be just as popular as The Dark Knight, if not more,"