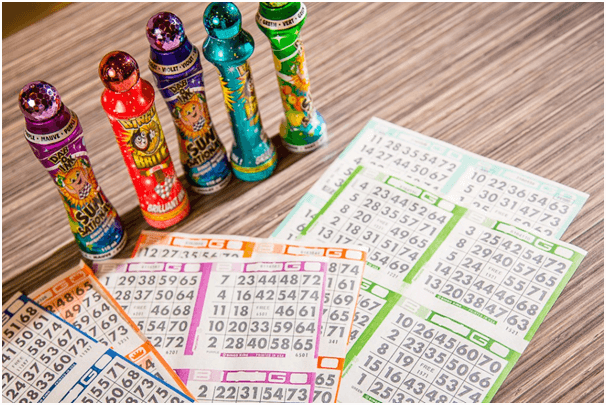 Chances Maple Ridge is the hub of fun and entertainment. If you are looking for games like Slots or bingo; or a point for a great dinning and drinks or even some live entertainment like dance and music or a night club of a thing then Chances Maple Ridge is the perfect place for you.
Located on the corner of 227th Street and Lougheed Highway in Maple Ridge, you will find this wonderful place filled with all such features and the latest and greatest casino type gaming Slots machine all lined up neatly as well as premier bingo and simulcast racing experiences.
Opening time
To spend some great time with your friends and family 'Chances' opens at 10 am daily, closing at 1am on Sunday to Thursday and at 2am on Friday and Saturday. Owned and operated by Great Canadian Entertainment Centres Ltd, guests are guaranteed to enjoy top quality entertainment and excellent dining here.
Slots at Chances Maple Ridge

Chances Maple Ridge has a broad selection of Slots and electronic games which is said to be the finest selection in Fraser valley. Classic games as well as the very latest games are included at the Maple Ridge location, boasting spectacular graphics, realistic sound effects and smooth functionality. You can check online for specific games that you would like to play in the Slots room.
Bingo at Chances Maple Ridge
The  Bingo hall at Maple Ridge is amazing. You can play either paper bingo or electronic bingo.  You will find this game quite fun and even lucrative. In electronic Bingo you will find bingo on touch screens The electronic bingo is super user friendly, easy to learn and also you will find Bingo Attendants standing there to help if you are in doubt. You only have to select the numbers by touching the screen and begin the bingo show. Also if you wish to play Paper Bingo then that is usually the traditional Bingo you are all aware of to select the numbers in the Bingo card.
Bingo Sessions begin from Monday to Sunday afternoon session 12:00 PM and evening time 6:30 PM. Wednesday has no Bingo sessions scheduled. On Saturdays the afternoon sessions begin at 12 PM as usual with an extra session commencing as Matinee session at 3:15 PM and then the regular scheduled evening session at 6:30 PM. You can drop in for Bingo or come to the regular scheduled daily sessions where great cash prizes are offered as well as progressive jackpot Bingo games and special Bingo event days.
Racebook at Chances Maple Ridge
Wow another wonderful attraction is the Racebook. You just have to place your bets and watch thoroughbred and standardbred horse racing in the specially appointed Racebook with big screens offering superb quality viewing in comfort. Races from all around the world are covered and you can buy the race programs for all tracks in the Racebook. The Simulcast schedule is available on the website of Chances Maple Ridge.
Players Club  at Chances Maple Ridge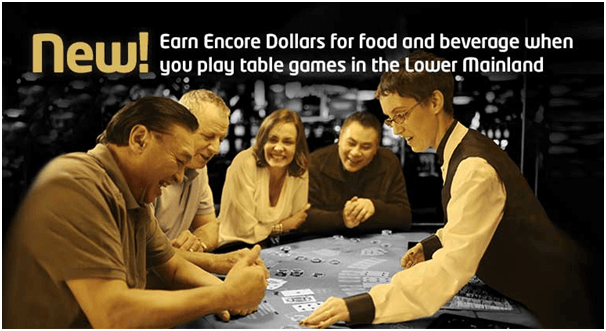 A fabulous rewards scheme is offered to all customers over the age of 19 who request to become members of the Players Club at the Guest Services desk at the entrance to the complex. The free Encore Rewards card records all the points earned from playing on the Slots giving members free Slots play, automatic entry to hot seat draws, a free $5 slots voucher in your birthday month plus a gift, the possibility of earning hundreds of dollars over the year and exclusive rewards.
The Encore Rewards program offers three membership levels: Diamond, Double Diamond, and Triple Diamond. The concept is simple: the more you play at Chances Maple Ridge, the more points you earn and the more benefits you'll enjoy
Dining at Chances Maple Ridge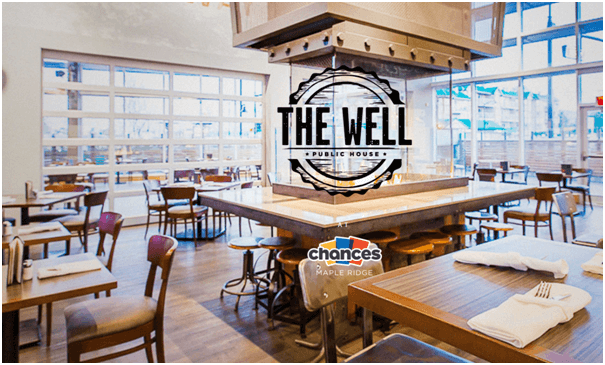 If you are feeling hungry jump into the The Well at the Maple Ridge. This  restaurant has great menu featuring local cuisine and is a superb place to share a great meal with family and friends. Food is served from 11m to 10pm from Sunday to Thursday and until 1pm on Friday and Saturday. Dining specials are given on their website giving you greater value meals at certain times of the month. Free live entertainment is offered on most Friday and Saturday evenings in The Well with a full schedule posted on the website. Occasionally a small ticket fee may be charged to view well known bands.
You will also find a comfortable lounge called the "The Well Lounge". It serves as a meeting place and has a  a fully licensed bar operating from 11am to 12am from Sunday to Thursday and until 2am every Friday and Saturday.
Also there is "The Well Party Room" to book the hall for private functions like birthday party celebration venue or any kind of such thing. You can contact the team at Chances Maple Ridge to book the Party Room. The Well restaurant does the catering and offers great packages or tailored menus to guests.
"The Well Public House" features a great menu to fill your well, patio-seating, live music, big screens and multipurpose rooms perfect for parties or meetings.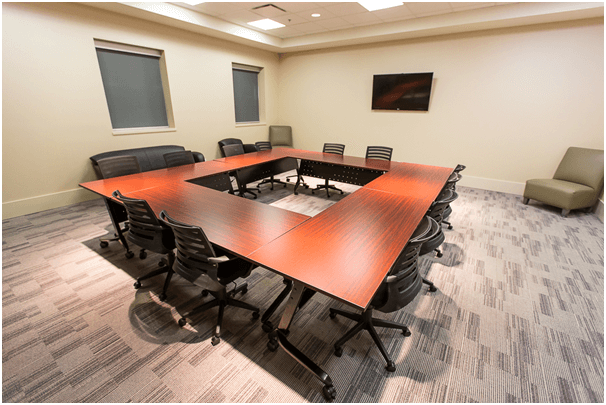 If you are looking for official meeting space for some kinda workshops or to hold a seminar there is "The Well Board Room"a  place set for your business needs also they have professional team  to take care of your such services You can call at Chances Maple Ridge. Phone 604.476-4500-06 for rental inquiries.
Now visit this center of Chances Maple Ridge for some Bingo fun, good food and partying for entertainment.