Casino Buffets and Restaurants in Canada are the favourite spots for gamers who want to enjoy and relax with friends and families after spinning the slots machines. As players and visitors at the casinos tend to spend long periods of time in the casino, they invariably want to eat, so with a buffet, they're offered a dizzying variety of food at most hours of the day, and all at a set price. There's something sure to satisfy a broad swath of palates.
Unless the casinos are serving the needs of gamers which in many cases means eating quickly and getting back to the card table they are not optimizing their offerings. Sometimes casinos stretch themselves to provide too many eating venues or restaurant seats for their patrons. To avoid overcapacity, having one restaurant seat for every four slot machines is the answer.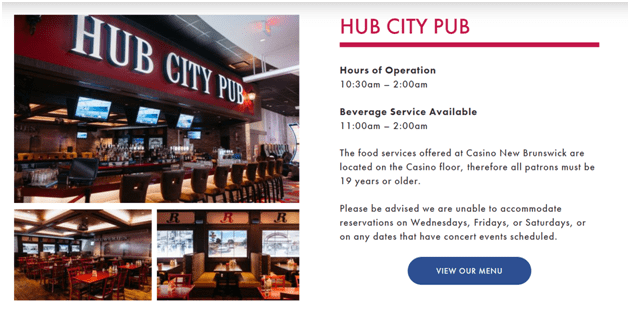 You must have seen that every casino or real land casino whether its in Canada or in Vegas have casino buffets and restaurants. According to Casino Food and Beverage Director Laurence Carter  for a casino to stay competitive, it has to face the reality that as soon as a gamer leaves the premises for a meal, the chances are slim to none that he will return. To induce him to stay and come back for more, the casino has to offer an environment of superior service and diverse dining choices that offer value beyond regular retail stores. Unless the casino's restaurant goals are aligned to that principle, and extend from snack bars to fine dining, it could be throwing away future revenue dollars.
Buffets are practically synonymous with casinos, and if done right, can process a large number of people quickly and get them back on the gambling floor. To manage a casino buffet successfully,  Buffets require a large operating budget, as well as a large volume of patrons to maximize its potential, so to piece together a few chafing dishes and throw coupons at people may not be enough to sustain traffic. To avoid menu staleness and encourage revisitation, the buffet should rotate different items and offer something new to intrigue frequent visitors.
Another way casino promotes is business is to build a loyal following through creating lifestyle restaurants so it's not about the name of the chef or the restaurant but rather the social influence the brand has.
As casino Buffets and Restaurants are a part of their business, punters love to visit and have fine dine and wine. Though there are many awesome casinos and buffets in Canada to enjoy, here find Best Casino Buffets and Restaurants in Canada that you can visit and enjoy good food and drinks.
The Grand Buffet Falls View Casino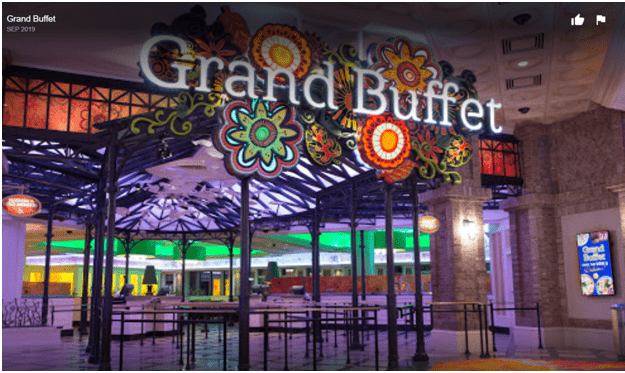 Location: Fallsview Casino Resort 6380 Fallsview Blvd. PO Box 300 Niagara Falls, ON L2G 7X5 Canada
With over 195 items, the Grand Buffet offers a truly impressive dining experience filled with market fresh produce, gourmet recipes and a warm atmosphere.
Choose from extensive in-house specialties from handmade stone oven pizzas and Asian inspired stir-fry stations to the carving station which includes the freshest of meats carved to order with daily features such as beef and ham. The Grand Buffet also offers numerous live-action stations where your selections are sautéed, pan seared or carved right before your eyes. Savour classic Canadian favourites along with authentic Italian, Asian and Middle-Eastern cuisine accompanied by an abundance of fresh seafood, with an array of hot and cold items, and handmade sushi.
Those looking for the sweeter side of the buffet may feast their eyes upon attractive world-class desserts including ice creams, puddings, pastries, cakes and more!
It has the best seafood buffet. You will get a discount if you get the Advantage Car from the casino before eating as you'll pay 21$ a person instead of 25$. There is a wide variety of delicious cuisine served here.There is the Middle East Food Station, which serves mouthwatering Arabic Beef Shawarma.A wide range of delectable deserts are available to satisfy the sweet tooth : cakes, mousses, cookies, lemon meringue pie, apple pie, etc. This is one amazing deal as there is wide variety of delicious cuisine here along with great service, good ambience, and also the Niagara Falls View.
River Rock Casino Buffet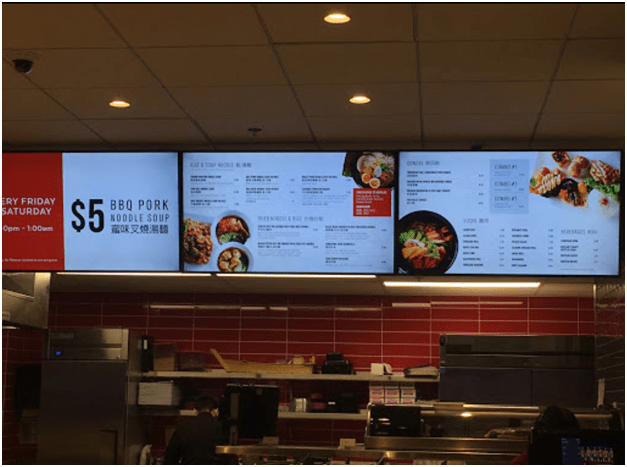 Location: River Rock Casino Resort 8811 River Road, Richmond, BC V6X 3P8
River Rock Casino Resort's proximity to the Pacific Ocean and easy access to Richmond's farmland is reflected in the diverse culinary options offered on site. The resort's dining offerings include The Buffet, a brand new food court, and award-winning Sea Harbour Chinese Restaurant and Tramonto Restaurant as well as Starbucks Café and Curve lounge. River Rock Casino Resort is a proud partner of Richmond Sharing Farm.
The Buffet at River Rock features a large variety of all your favourite dishes, seasonal and special surprises and delights. Over the years, it has become a popular destination to enjoy a special occasion with friends and family, and for resort guests it's a proven crowd-pleaser.
Enjoy endless options like Chef's choice of roast carvings, seafood dishes, sushi, salads, pastas, and more. Their dishes are inspired by the best of West Coast cuisine, with a focus on fresh, locally sourced ingredients. Don't forget to leave room to enjoy one of their specially hand-crafted desserts, including pies, tarts, cakes, and mousse!
Located above the casino floor, enjoy your meal with beautiful waterfront views of the Fraser River exclusive to River Rock Casino Resort.
If you didn't know that Richmond is "arguably the Asian food capital of North America", then you're in for a great surprise. The Sea Harbour Seafood Restaurant offers resort guests and locals an authentic, award-winning Cantonese dining experience, with exquisite dim sum and all of your favourite seafood dishes, in a contemporary setting with a sophisticated ambience.
For adventurous, culture-seeking resort guests this is a West Coast experience that is not to be missed. Ask your concierge to call ahead and make reservations, especially for the lunchtime dim sum.
Located next to The Hotel at River Rock, in the heart of Richmond, and just a few minutes walk from the Bridgeport Skytrain Station.
Starbucks café is now serving a selection of wine, craft beer and savoury food alongside the signature beverages you know and love! They  are proud to be one of the only Starbucks cafés in BC now offering wine & beer.
Tramonto you'll be well taken care of by the superior service and outstanding cuisine at Tramonto. Situated on the 3rd floor, Tramonto features a picturesque dining room overlooking the Fraser River and the River Rock Marina. It boasts gorgeous views for a wonderful opportunity to relax and enjoy a delicious meal with good company.
At Tramonto, the classic flavours and dishes of West Coast inspired cuisine meet the innovative, fresh and local approach that you'll find here on the West Coast. The chefs work closely with local farmers, fishermen, butchers, and artisans to create dishes that will inspire and nourish you. The private dining room seats up to 18 guests, making it the perfect setting for an intimate gathering. Or, book out the entire restaurant for the ultimate exclusive invitation.
Curve Lounge is situated in the lobby with entrance to the marina and boardwalk at River Rock, the Curve Lounge boasts a stunning setting with an intimate, sophisticated ambiance. It's the perfect place to have lunch, come with coworkers for drinks after work, watch a game, or have a light dinner and drinks with friends before taking in a show or visiting the casino.
Chopsticks Noodle house and Number 3 Chinese restaurant is also the star of attraction at this casino.
The Buffet at Grand Villa Casino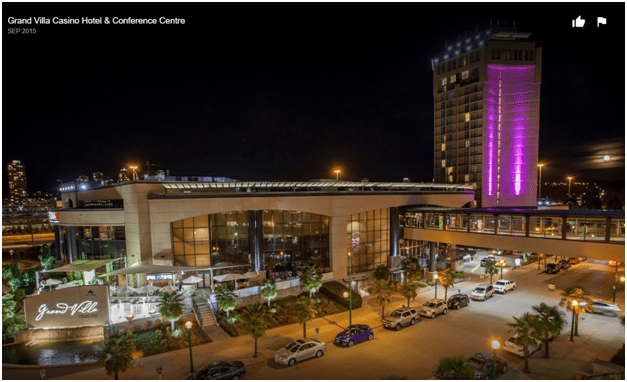 Location: Grand Villa Casino 4331 Dominion St, Burnaby, BC V5G 1C7
The Buffet at Grand Villa brings a new dimension to your dining experience. For one set price, the casino buffet allows you the flexibility to sample as many dishes as you like, as many times as you desire. The unique thing about this Buffet is that it offers themed Buffets.
Mexican Mondays – The Buffet every Monday from 4pm to 9pm for Mexican themed Buffet for only $21!
Italian Tuesdays – The Buffet every Tuesday from 4pm to 9pm for Italian themed Buffet for only $21!
Asian Buffet – The Buffet every Wednesday from 4pm to 9pm for Asian themed Buffet for only $21!
Exclusive Encore Discount | 10% Single & Double Diamonds | 15% Triple Diamonds | Seniors 55+ 25%
Be it lunch or dinner this buffet delivers a Dessert Station, two daily soups, "build your own salad bar", and choose from eight different hot food items.