Winter is the season when you love to go out to enjoy the cool weather and have fun playing inter sports be it skiing, skating or ice hockey. If you are feeling bored being at  home this winter holiday season then here are the best 8 winter resorts to visit in Canada.
1. Fairmont Chateau Lake Louise, Alberta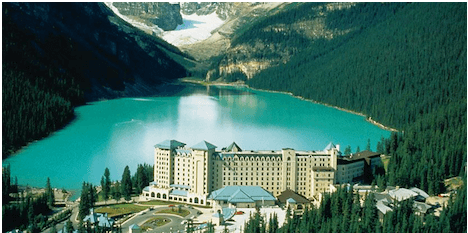 Address: 111 Lake Louise Dr, Lake Louise, AB T0L 1E0, Canada
Contact Phone: +1 403-522-3511
This resort is a UNESCO World Heritage Site in Alberta's Banff National Park, where you can view the beautiful mountain peaks, the majestic Victoria Glacier and a glistening emerald lake, the iconic Fairmont Chateau Lake.
This resort dates back to 1890 and is 1.1 km from the Beehive mountain attracts tourists to this scenic landscape and now offers year-round luxury mountain resort offering guided mountain tours, world-class skiing in the winter, scenic hiking and canoe activities in the summer, kid's camp, a luxury spa, and exceptional dining experiences.
Also there are endless outdoor recreational activities including downhill skiing and snowboarding, cross-country skiing, ice skating, snowshoeing, snowmobiling and horse drawn sleigh rides in the winter; and hiking, canoeing, horseback riding, fishing, mountain biking and river rafting in the summer.
2. Viamede, Woodview, Ontario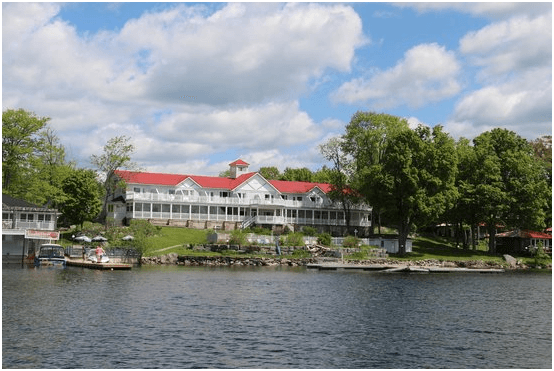 Address: 595 Mount Julian Viamede Road, Woodview, ON K0L, Canada
Contact Phone:+1 705-654-3344
This resort is also a historical resort dating back to 1885 and is 30 minutes north east of Peterborough. Also it's 15.9 km from the nature trails at Petroglyphs Provincial Park, and 18.9 km from the village of Youngs Point. Viamede offers great winter beauty with luxurious accommodation to relax and enjoy. With lots of flora and fauna to enjoy you can feed the deer with your own hands. Go for hiking and explore the wild nature. Viamede also offers a truly unique dining experience with locally-sourced, seven-course tasting menu, complete with vintage wine pairings.
3. Takhini River Lodge, Whitehorse, Yukon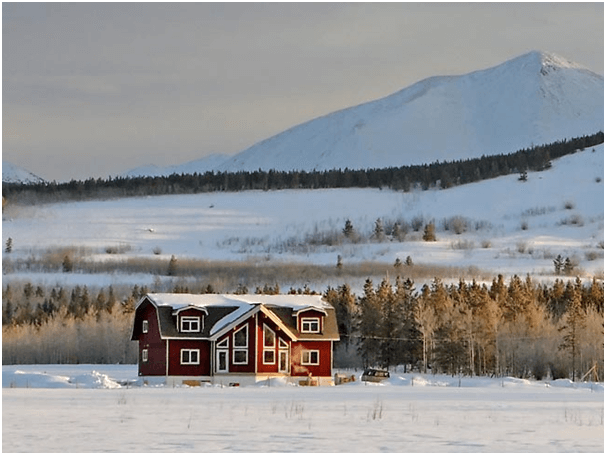 Address: Whitehorse, YT Y1A 6R6, Canada
Contact Phone: +1 867-393-3060
Located only 40 minutes from downtown Whitehorse this resort offers a luxurious, intimate experience for those hoping to gaze upon the majestic northern lights. You can enjoy healthy and delicious food for breakfast and dinner. Go for horse back riding or Dog sledding or go for ice fishing that is your choice. You will love the rooms for accommodation at the lodge that have hand carved bed frames with vaulted pine ceilings and in room sky lights.
4. Blue Mountain Resort, Collingwood, Ontario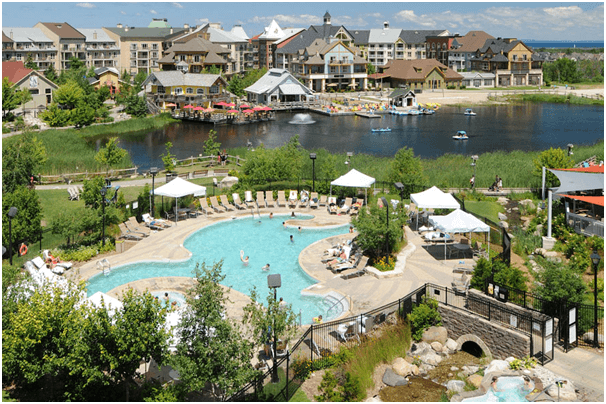 Address: 156 Jozo Weider Blvd, The Blue Mountains, ON L9Y 3Z2, Canada
Contact Phone: +1 877-445-0231
Blue Mountain Resort is the famous resort which is full of action packed to enjoy. There are so many winter activities to do here like skiing the hills, playing winter sports and much more. Go for camping or just sit and watch nature, go for 36 ski trails or free style snowboarding at park, enjoy spa, or swim in the pool or even take part in variety of events held at the resort. Go for shopping or toru the bustling village eat at restaurants or enjoy drinks at trendy bars
Blue Mountain Village is your year round stage for concerts, activities, events and festivals for all ages. Headlining music acts and family friendly activities keep the energy level high regardless of the season. Check out the resort activity and events calendar to see what's happening during your stay.
5. The Wickaninnish Inn, Tofino, B.C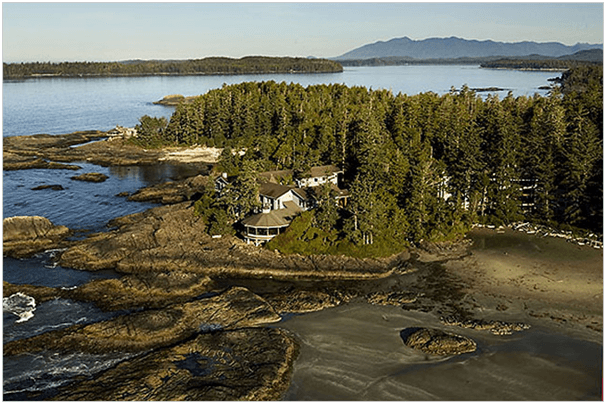 Address: 500 Osprey Ln, Tofino, BC V0R, Canada
Contact Phone: +1 250-725-3100
This famous resort now featuring in even Hollywood is off the Pacific Rim Highway with direct access to Chesterman Beach is 5 km from Tofino village. View the beautiful Pacific Ocean from the resort itself. There are 75 rooms and suits featuring modern decor with rustic accents and gas fireplaces, plus private balconies and sleek bathrooms with heated floors. Some suites have canopy beds and 2-person tubs, while split-level lofts add kitchens and the option to hire a chef for in-room meals.
Also visit resort's Ancient Cedars Spa, stroll along Tofino beach, take a hike in the nearby rainforest, or stop at the Wickaninnish Carving Shed, where you'll witness local artisans practicing their tradecraft.
There is a casual cafe with a beachfront patio, and an elegant restaurant/bar with floor-to-ceiling windows overlooking the Pacific offering wine list and a marvellous dessert menu that changes with the seasons.
6. Mont Tremblant Ski Resort Quebec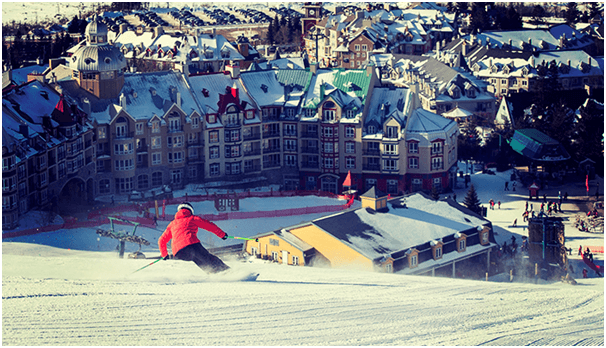 Address: 3045 Chemin de la Chapelle, Mont-Tremblant, QC J8E 1E1, Canada
Contact Phone:+1 819-681-7000
This is most popular and world-renowned ski in/ski out chateau in the Laurentian region lies an 8-minute walk from Plage Publique Mont-Tremblant and 9 minutes' walk from Mont Tremblant Activity Centre. With 654 acres of slopes and 95 trails, you will really enjoy and feel satisfied by Mont Tremblant's snowy offerings.
The resort offers luxurious suites, villas and other deluxe accommodations with classic rooms equipped with TVs and desks, along with mini fridges and Keurig machines. Seasonal club rooms offer private-lounge access, complimentary breakfast and snacks. Suites add mountain or lake views; some have kitchens or kitchenettes. Wi-Fi is freely available. Also has dozens of fine-dining restaurants, bars, night clubs and even a microbrewery. If flying down a hill on two planks of wood isn't risky enough, then hitch a ride on a gondola up to the Casino de Mont Tremblant and try your hand at the tables or slot games.
7. Elk Ridge Resort Waskesiu Saskatchewan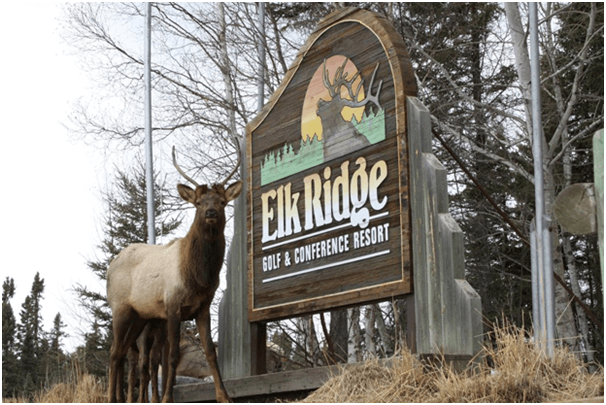 Address: Hwy 264, Waskesiu, SK S0J 2Y0, Canada
Contact Phone: +1 800-510-1824
Elk Ridge is the famous golf resort and is 2.1 km from Prince Albert National Park and 8.9 km from downtown Waskesiu.
With 400 kilometres of cross-country skiing, snowshoeing and snowmobiling trails, in addition to a curling rink and skating and ice hockey pond you can have a selection of personal cabins, town houses and a boreal forest inspired lodge to stay.
Subdued rooms come with balconies, mini fridges, desks and free Internet, as well as flat-screen TVs with satellite channels. Upgraded rooms and suites add separate sitting areas, gas fireplaces and/or whirlpool tubs. Cabins and cottages are also available.
There's an airy restaurant with a meat-and-seafood menu, plus a lounge bar/restaurant and a casual eatery serving classic pub fare. In addition to 3 golf courses, amenities include an indoor saltwater pool, a spa with blueberry body wraps and a Vichy shower, and meeting rooms.
8. Ainsworth Hot Springs Resort B.C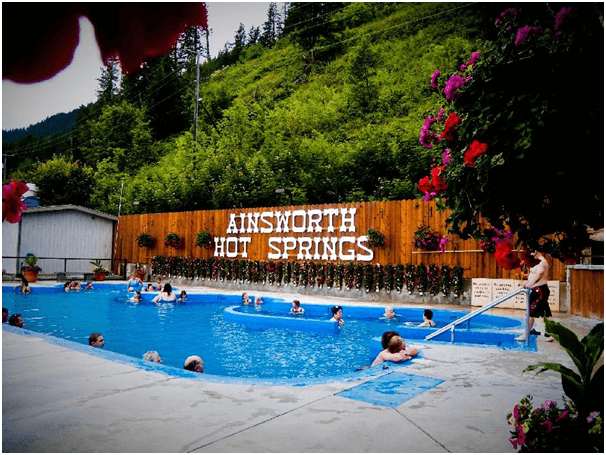 Address: 3609 Balfour-Kaslo-Galena Bay Hwy, Ainsworth Hot Springs, BC V0G 1A0, Canada
Contact Phone: +1 250-229-4212
Located off Route 31 and overlooking Kootenay Lake, this relaxed resort hotel is 13.5 km from Cody Cave Tours and 14.1 km from Balfour Golf Course. You can relax here for hours at the Ainsworth's steamy hot springs cave system and an outdoor hot springs pool, both of which offer warm, crystal-clear mineral water bathing, regardless of the temperature outside. There's a horseshoe-shaped cave on the property featuring falling mineral water and a natural hot spring that feeds and heats the pool. Also you can enjoy the scenic view of Kootenay Lake and the Purcell Mountains.
For accommodations there are great rooms featuringtea and coffee making equipments, flat-screen TVs and mini fridges. Contemporary suites add soaking tubs and fireplaces. Also a casual restaurant serves refined, traditional cuisine with wine pairings and a delectable winter menu using locally sourced ingredients.
Besides these eight wonderful winter resorts there are many others too if you feel like. Now pack your bags and have fun this winter with your family and friends.