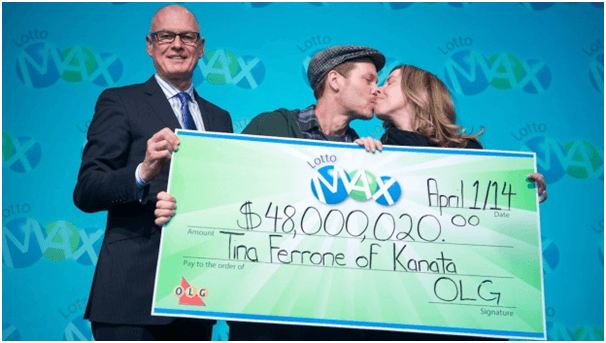 In our last post you came to know the most notorious lottery scandals that happened in Ontario. The lotto scam of 2007 where Bob Edmonds whose winning $250,000 Encore ticket was stolen by a clerk at the store that he went to in order to have the ticket checked was the most shocking. That's because OLG had ignored Edmonds' repeated inquiries after the clerk was named the rightful winner. Even after the clerk was arrested for fraud, OLG refused to return Edmond's winnings, When an Ontario judge ordered that OLG pay Edmonds, OLG forced him to sign a confidentiality agreement in an attempt to cover up the scandal.
After this scandal Canadian lottery corporations have been doubling and tripling their efforts to ensure that players enjoy a safe and fair lottery experience. The scandal, which triggered ticket recalls, the firing of some OLG executives and the demotion of others, resulted in a massive police investigation which involved allegations of fraud and suspicious insider wins.
How to avoid lottery scams and scandals when playing lotto games in Canada?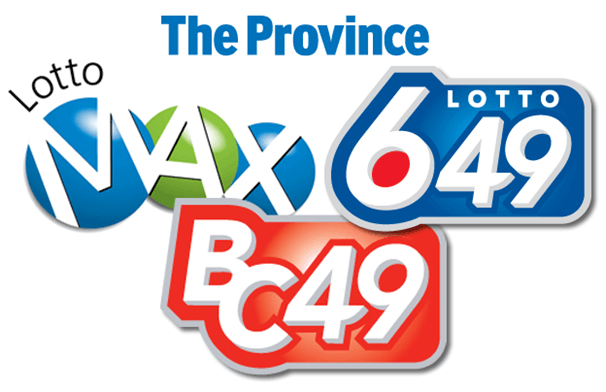 As said above Canadian Lottery Corporations have made now their best efforts to ensure secure lottery products across most of the Canadian provinces to safe guard the players. Here are the rules and methods that each of three popular province now follows and you should know them when buying a ticket at the retailer so as to avoid lottery scams and scandals when playing Canadian lotteries.
British Columbia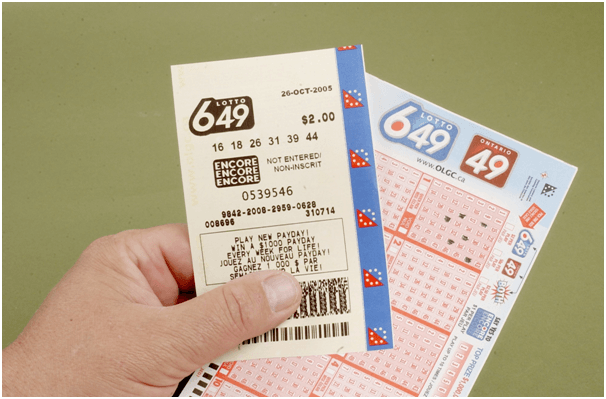 The British Columbia Lottery Corporation (BCLC) has developed the Player First program, a comprehensive response to recommendations made in 23 recommendations for improvements to ticket validation and player protection by the provincial Ombudsman.
Every ticket-holder sign the back of his lottery ticket which will identify the individual as the rightful owner of the ticket.
When a ticket is validated, if the ticket is a winner the validation terminal plays a recognizable jingle which has been made louder than it was previously.
Display monitors should always face the customer.
Retailers must return the validation slip, along with the winning ticket, after validation 'the winning ticket must be stamped' as Paid by Lottery Retailer.
Players can check their own tickets at self-check terminals, available in all lottery retail locations
All BCLC retailers are trained and tested to ensure that they, and their employees, demonstrate familiarity with all aspects of the retailer code of conduct.
Retailers cannot play, purchase or validate their own lottery tickets at their place of work. If they win a prize by playing at another location prize payout staff and security personnel will investigate their prize claim.
A mystery shopper program assesses service levels to confirm that retailers are adhering to procedures.
The security investigative team of the BCLC operates in an expanded mode.
Retailers who do not adhere to the regulations are suspended, and then terminated, as lottery product suppliers.
Atlantic Canada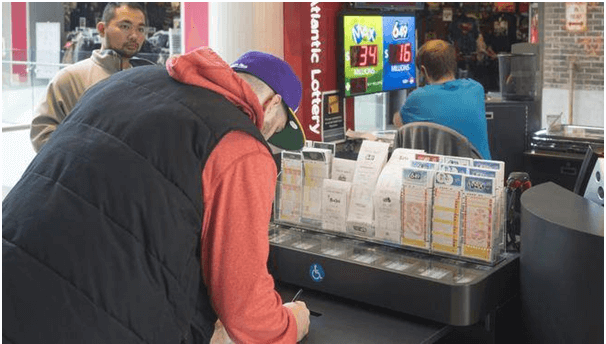 The Atlantic Lottery Corporation discovered that retail-owners in the Atlantic provinces were winning at a higher rate than would be statistically expected. The Customer Confidence Program was launched to strengthen player protection and verification procedures.Measures were introduced to provide players with the tools they need to maintain better control of their tickets.
You need to sign lottery ticket that you purchase
New technology and business procedures have been introduced which include a requirement that all tickets be signed before validation by retailers, stamping of winning tickets as paid, a new signature line on the front of all tickets and returning a redesigned validation slip with the ticket to the player.
Customer claim process, both at the ALC head office and banking outlets, has been overhauled to streamline claims.
Lottery terminals make a different sound when a lottery ticket being verified is identified as a winner.
Self-service checkers, installed at retail locations around the Atlantic region, that allow lottery ticket owners to determine whether their ticket is a winner.
Ontario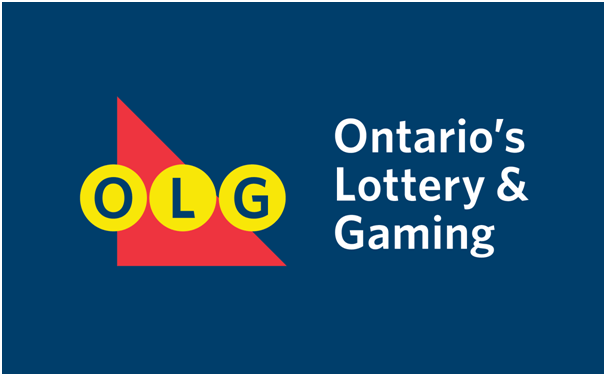 In Ontario, where the move for better and more transparent lottery procedures started, the OLG has implemented 60 recommendations that were made by Ontario's Ombudsman and KPMG.
State-of-the-art technology has been introduced, including 8,900 ticket checkers which allows lottery players to check their own tickets.
The Prize Integrity Program has been implemented as a method that protects customers, improves customer service and provides players with clear and concise information regarding the status of their tickets.
A Terminal Freeze function was introduced in which all transactions at a terminal are suspended whenever a retailer validates a lottery ticket worth $10,000 or more.
Transactions do not start up again until an OLG customer service representative speaks to the retailer and to the customer to determine ownership of the ticket.
Lottery tickets have been redesigned. There is now a box that the player signs and retailers do not validate any ticket that has not been signed.
Retailers provide validation receipts and return validated tickets to customers, regardless of whether the customer won a prize or not.
Retailers tear through the bar code of a winning ticket before returning it.
Display screens of validation machines are turned in a way in which the customer can view the screen. When a win occurs, winning jingles automatically play.
Also OLG has now third-party inspectors visit at the retailers or at the winner location.
Things to remember when playing lottery in Canada
Always buy lottery ticket from an authorized retailer
Do not leave the ticket at the retailer or with a friend
Sign the back of the ticket immediately when you buy it and keep it in a safe place
Do not ask the retailer or anyone else to check your lottery results. As there are results terminals displayed at retailer stores as well as option to check online.
Do not believe in unsolicited emails, letters, or telephone calls asking you to pay taxes or fees on lottery winnings or you are told you must reply within a given time or the money will be given to someone else. Visit the Canada Anti-Fraud Centre at http://www.antifraudcentre-centreantifraude.ca/ opens in new window for more information on protecting yourself from this and other types of fraud.
If you suspect that you've been a victim of fraud after purchasing or redeeming your lottery ticket(s), notify OLG immediately by calling 1-800-387-0098. An OLG staff member will take your information, which may result in an investigation being conducted. If criminal activity is suspected, your concerns will be forwarded to the Ontario Provincial Police.