Canadians are really cool people who have finer things in life and enjoy their life. When it comes to food they love to eat healthier and ethnic foods. They also like bakery products and their culinary contributions range from centuries-old savoury soups to rich desserts with mysterious histories. Here are 11 popular and awesome dishes to try when in Canada.
1. Poutine- From the house of Poutine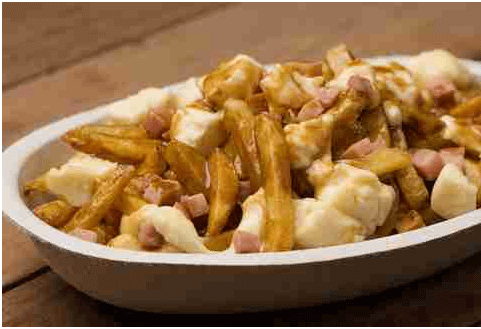 Poutine is the star attraction of Canadian cuisine and is perhaps one of the country's most outlandish and defining dishes. Dating back to 1950 this dish seem to be invented by several small towns in Quebec  A real poutine uses peppery meat-based gravy and "squeaky" curds on fries. You can find this dish to try at any Canadian diner with fries on the menu like at McDonald's  Franchises like Smoke's Poutinerie serve up just about any protein or vegetable in the calorie-heavy dish. Also you can enjoy the annual poutine festivals in cities across the country.
2. Bacon- That is Canadian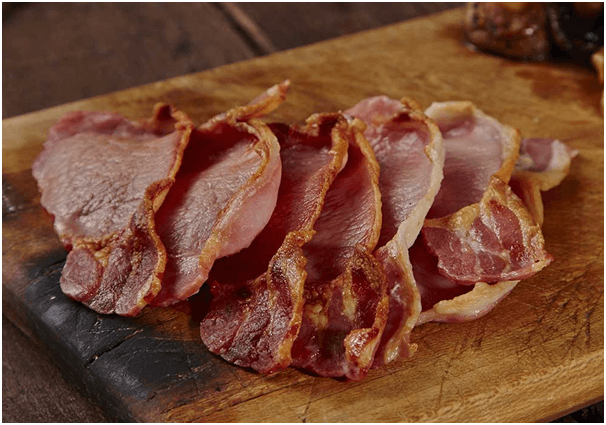 The traditional bacon comes from the pig's belly but Canadian bacon is lean pork loin that's been brined and rolled in cornmeal. During the turn of the century, Canada would export its pork to England, which was experiencing a shortage. At the time it was rolled in yellow peas for preservation, though over the years, that switched to cornmeal. You can enjoy Bacon at  Carousel Bakery in Toronto's St. Lawrence Market which is world-renowned for its Canadian bacon sandwiches.
3. Caesar- The perfect cocktail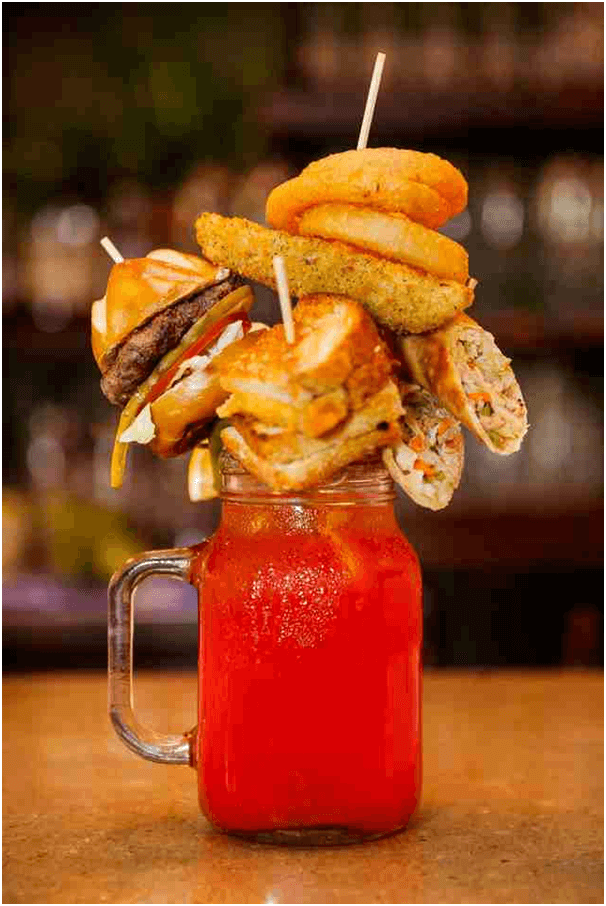 Invented in 1969 by Calgary (Westin Hotel) restaurant manager Walter Chell, this cocktail took off to become enormously popular from there. It is estimated that more than 350-million Caesars are sold every year. Its key ingredients are clamato juice, vodka, Worchester and a salted rim. Although the Caesar is considered a cocktail, one Vancouver restaurant has turned it into a meal. Score on Davie offers the "Checkmate Caesar," which is garnished with a full roast chicken, cheeseburger, chicken wings, pulled pork mac and cheese hot dog, roasted vegetables and a brownie.
4. Beaver Tails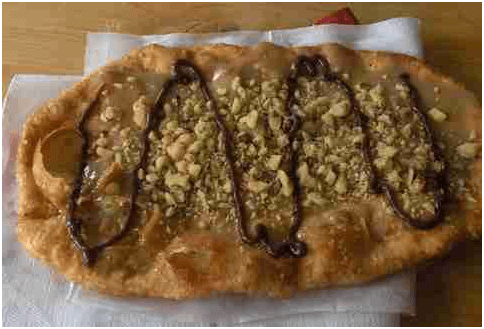 Lots of Canucks whip up their own homemade versions, but the Beaver Tail is the eponymous dessert from BeaverTails Pastry, a Canadian institution since 1978. The fried dough is stretched to look like the bucktoothed rodent's tail and then topped with magical fixings like Nutella, caramel, bananas, M&M's, crushed Oreos, and more.  BeaverTails are heralded as a quintessential Canadian dish. The recipe was handed down in Graham Hooker's family for generations. A year later, he opened his first Beaver Tails outlet in Ottawa to dole out the treat.  You can find them at locations, which're all over Quebec and also dam up arteries in Ontario and New Brunswick.
5. "Canadian" Pizza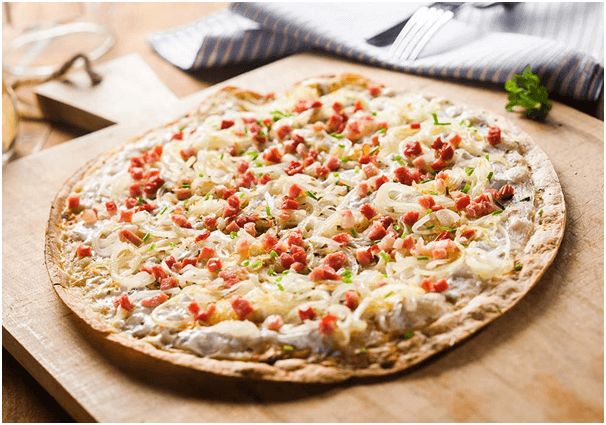 This pizza has more inventive toppings than traditional Italian-style pies. A thin-crust pizza with an array of creative pizzas toppings. Flavours include Cronenberg Crash (cilantro pesto, tandoori tofu, mango, peanuts and red pepper) and the Wayne Gretzky (feta, mozzarella and cheddar cheeses, Italian salami, speck and chorizo, hot peppers, chili flakes and caramelized onions). Maple syrup is proudly displayed as one of the additional, complimentary toppings.
6. Butter Tarts- All sugar to taste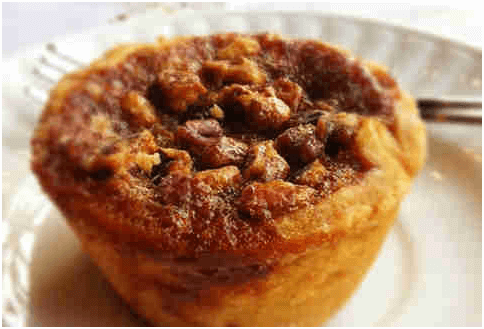 One of the signature Canadian dessert, the butter tart is a pastry  that has a flaky exterior and a sugary filling that can skew either gooey or semi-solid, depending on the chef's preference. Usually they have raisins, but walnuts or pecans are also fair game. Consisting of a delicate, crumbly crust and a creamy centre made of a butter, sugar and egg mixture, there's constant debate over whether raisins should be added to the mix.
You can eat this dessert in most coffee shops and bakeries but it's worth making a trip to rural Ontario if you want to get serious about butter tarts. In Kenilworth, Ontario, you will find the Butter Tart Trail, a string of 18 bakeries which sell the prized pastries. If that's not enough, drive three hours east to the City of Kawartha Lakes, which offers the rival Butter Tart Tour. Also sweet oven serves best.
7. Nanaimo Bars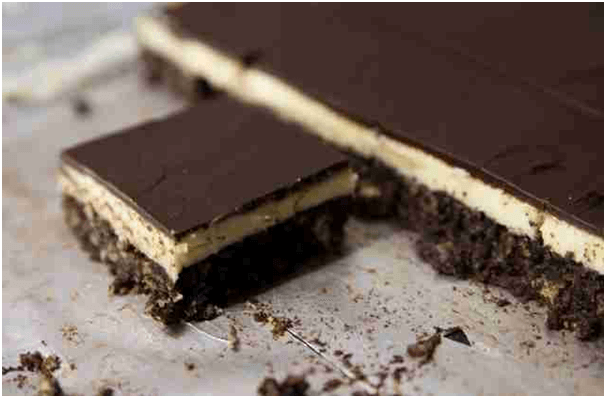 This rich tri-layered dessert bar is made of crumb mixture, vanilla-flavoured butter icing, and melted chocolate. Its exact origin has never been confirmed, though a 1952 recipe for a "chocolate square" can be found in a book called The Ladies Auxiliary to the Nanaimo General Hospital. A year later, a cookbook was published with what's believed to be the first recipe under the name "Nanaimo bar." You can eat this at any of Canadians homes. If you're going to do this right, you should go to their birthplace, and luckily the city of Nanaimo put together a convenient Nanaimo bar trail full of superior stops.
8. Split Pea Soup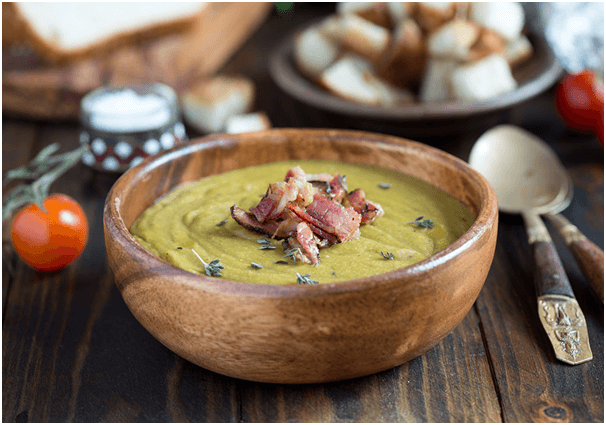 To mark the 400th anniversary of French explorer Samuel de Champlain's travels, Ottawa chef Marc Miron became inspired to research what nourished him and other inhabitants when they settled in their new land. They can be credited for inventing split pea soup, a classic French Canadian dish. The explorers used cured meats and dried pea that were intended to last on their long journey, along with vegetables cultivated from their new land. The result is a dish that has lasted centuries and is still thoroughly enjoyed today. Miron's Habitant Pea Soup is a best seller at his gourmet food shop, Cuisine & Passion, proving it's not only a Canadian food staple, but a tradition.
9. Tourtière- The Flakey Pie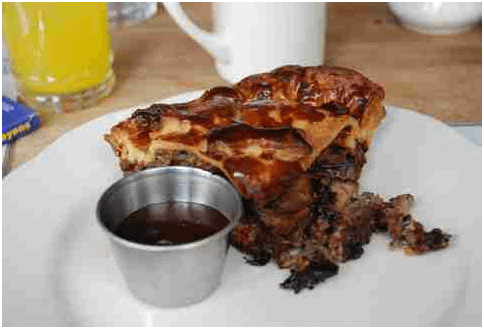 This is a deep-rooted French Canadian dish that dates back to as early as 1600. The flakey pie is said to have gotten its name from the vessel it's baked in. Tourtiere is typically filled with ground pork, beef, veal or game and a sprinkling of herbs and spices, though in some coastal towns ground fish is used. The hearty meal is most commonly consumed on Christmas and New Years, though Quebec grocery stores keep it stocked year-round. One spot that's famous for its tourtiere is Aux Anciens Canadiens, in Quebec City. This joint is renown for specializing in traditional Quebecois culinary treats, with tourtiere at the top of their list.
10. Ketchup- That's what is Canada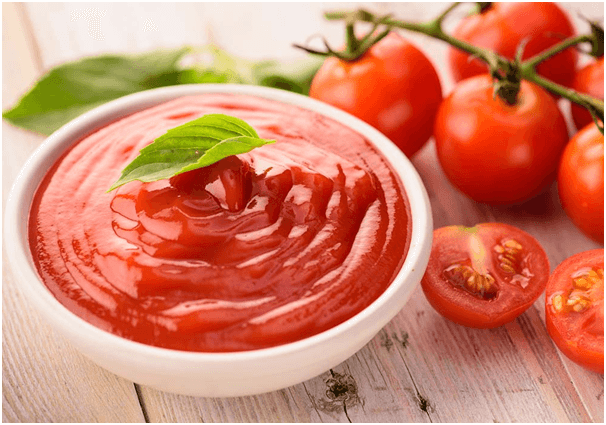 Canadians love Ketchup. There are ketchup chips, slathering ketchup on Kraft Dinner  and grilled cheese dipped in ketchup. The latter is such a popular pairing that it was chosen as a winning flavour by Lay's after they asked customers to come up with new combination.  You can find it any grocery store.
11. Timbits- The Canadian Munchkins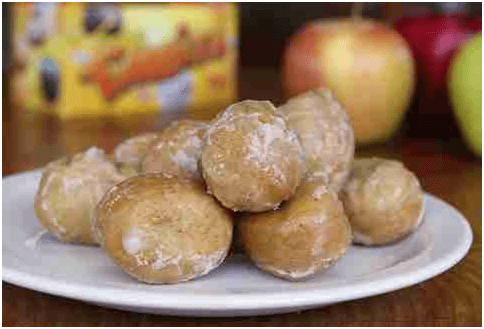 They are Tiny donuts that are loved by everyone, but especially by people who require tons of hot coffee, owing to that whole living in a frozen tundra business. Canada, Timbits instead are of course made by Tim Hortons with more varied Timbit flavors like apple fritter and blueberry, plus many wager the Timbits are slightly larger.
Now when in Canada look for these 11 dishes to try and share your experience.